Magnificent adaptation of a complex psychological novel.
Screenwriter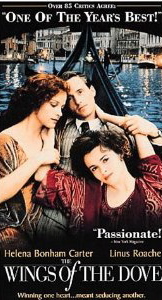 Hossein Amini has abandoned the dense prose and convoluted syntax of Henry James's most complex and difficult novel and created instead a fresh, emotionally nuanced, and psychologically astute script, nominated for an Academy Award. With a remarkable cast, breathtaking cinematography (Eduardo Serra), and a soft background score filled with strings, harp, and piano (Edward Shearmur), Director Iain Softley has created a magnificent film that succeeds in being emotionally affecting, intellectually stimulating, and aesthetically rewarding, a film in which every element contributes to a satisfying whole.
Remaining true to the story of James's novel, the film introduces Kate Croy (Helena Bonham Carter) as the beautiful but impoverished niece of a wealthy socialite (Charlotte Rampling), bent upon finding her a husband of means, but Kate must sever ties with her opium-addicted father and end her relationship with Merton Densher (Linus Roache), a penniless journalist. A friend of Kate, heiress Millie Theale (Alison Elliot), invites her to Venice, where Millie insists on living life to the fullest even as she is dying of an unnamed disease. There Kate introduces Millie to Densher, to whom she is immediately attracted. Kate desperately suggests to Densher that he pursue Millie, who may, upon her death, leave Densher wealthy enough to marry Kate.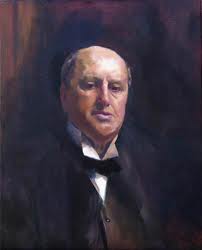 Without such a brilliant cast, such a story would resemble the worst of melodramas, but Bonham Carter (nominated for an Oscar as Best Actress) creates in Kate a character so tormented by her love that one understands her deviousness to be the result of desperation. Alison Elliot creates a Millie whose strength and desire to live life are so strong that her passion for Densher is plausible, and her willingness to go to his room at night becomes a courageous statement, rather than a maudlin gesture. Linus Roache as Densher is phlegmatic enough that he can be manipulated by Kate, but he shows backbone in his desire to honor Millie and avoids the pitfall of being considered weak.
The acting is subtle, understated, and profoundly affecting, with many revealing close-ups, and emotions conveyed through gestures, body language, and occasionally, mere eye contact. The Academy Award-nominated cinematography, especially in Venice, features individual elements in one scene blending into the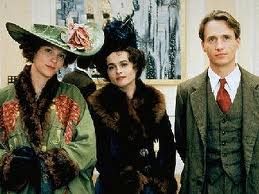 succeeding scene, bridges framing action on the canals, and a dramatic use of darkness and light. The Oscar-nominated costuming (Sandy Powell) adds to the mood and atmosphere, with the music providing an effective bridge between scenes. Every aspect of the film works, and not a word or gesture is wasted in this quietly presented drama of great power.
ALSO reviewed here:  THE BEAST IN THE JUNGLE,     THE BOSTONIANS (DVD) ,      DAISY MILLER,      THE GOLDEN BOWL (DVD),      PORTRAIT OF A LADY,      THE TURN OF THE SCREW,      WINGS OF THE DOVE (DVD)
Note: The portrait of Henry James, identified as in the style of John Singer Sargent, may be seen on http://www.oconnellfineart.com/
The photo from the film shows Helena Bonham Carter (center), flanked by Alison Elliot and Linus Roache.  http://laceysfilms.wordpress.com
Also reviewed here:  Six more Henry James novels, either as books or as Merchant-Ivory films. Check the Author's tab at the top of the page.