Austen's most controversial novel.
In this s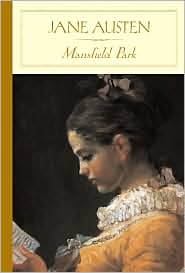 omewhat atypical Jane Austen novel, Austen abandons her precise characterization and carefully constructed plots, usually designed to illustrate specific ethical and social dilemmas, and presents a much broader, more complex picture of early nineteenth century life. Though the polite behavior of the middle and upper classes is always a focus of Austen, and this novel is no exception, she is more analytical of society as a whole here, casting a critical eye on moral issues which allow the upper class to perpetuate itself.
Fanny Price, the main character, is the daughter of a genteel woman who married for love but soon found herself in poverty. When Fanny's aunt and uncle, the wealthy owners of Mansfield Park, invite Fanny alone, of all the children, to live with them, Fanny enters a new world, where she is educated, clothed, and housed, but always regarded as an "outsider."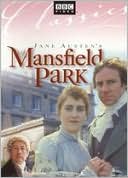 Through Fanny's two cousins, Maria and Julia, Austen shows the complex interactions of the upper class as they negotiate marriages, try to maintain the family's reputation and wealth, and react to those "beneath" them socially. Fanny, having experienced both poverty and plenty, comments on what she sees, and though she lacks the witty charm of some of Austen's other characters (such as Elizabeth Bennett), she shows an intelligence and conscience lacking among her cousins. Only Edmund, the youngest of the Bertram sons, pays genuine attention to her, and her love for him is real, though secret.
This is a darker novel than Austen's others, showing conflicts between late eighteenth century rationalism and the growing romanticism of the nineteenth century. Sir Thomas is often unfeeling toward his own family, and he also shows cruelty toward Fanny when she rejects a marriage he has negotiated for her to a man she does not love. Cousin Maria chooses to marry Rushworth for his fortune, but she succumbs to her passion for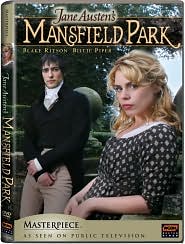 someone else, and introduces a romantic, new sexuality into the novel.
Unfortunately, Fanny, though sweet and reasonable, is also quiet and predictable, while Edmund, the only other potentially empathetic character, is naïve and often appears to be weak. Austen's light touch and quiet humor, which make her other novels vibrate with life and come to a satisfying ending, are less obvious here, and the abrupt conclusion leaves many questions unanswered.
Notes: Both the BBC and Masterpiece Theatre have film adaptations of this novel.

Also reviewed here:  PERSUASION, LADY SUSAN,  and EMMA.