"You were closest to the door when the crash was heard. Time slowed, you'd heard how that happened, it really did, time slowed, and you were given the accident in installments. A car horn first and then, underneath, the sound of rubber being dragged at great speed across tarmac. And then the sound you'd imagine a wet, heavy overcoat would make if you dropped it on a hard floor.   Mick, Joe, and you all froze like the characters in a cartoon, looked to the sound, to one another, and back to the sound."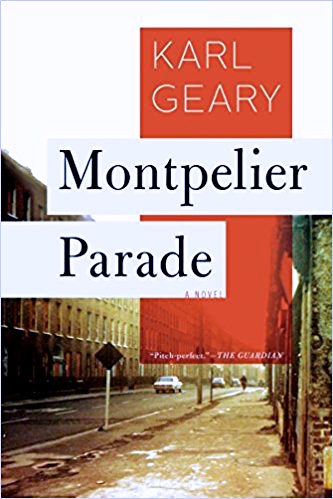 In one of the best debut novels I have ever read, Irish author Karl Geary creates fully developed characters, a variety of moods, an atmosphere of intense caring, and the sad and often avoidable events that all people face as they make the sometimes naïve decisions that ultimately allow them to grow into adulthood.  Using a second person point of view (one I do not usually like), Geary manages to make this unusual viewpoint work well here. His main character, Sonny Knolls, a Dublin boy in his mid-teens, comes from a large family, with a father addicted to gambling, a mother who has so many sons and so little money that she does not know how to deal with it all, and five older brothers who sometimes feel that they can celebrate their own sense of independence by exercising control over Sonny's life. Sonny, working part-time as a butcher's apprentice and part-time doing house repairs with his father, would like the opportunity to become a painter – a painter of pictures, not the house painter that his insensitive school teacher has assumed – if only he had a choice. He is tireless, and as his obligations multiply, his own mind must sometimes feel like an echo of that second person point of view giving commands – you do this and you do that. At the same time, the author creates the feeling that he is also addressing the reader with that point of view, inviting him/her into the action itself and becoming part of Sonny's life.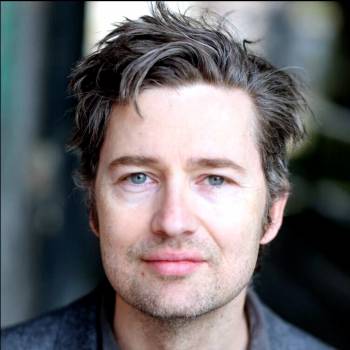 With an eye for detail so practiced that it feels like that of a much older, more experienced writer, Geary creates unforgettable scenes and exceptionally realistic characters. In the scene quoted at the beginning, Sonny is, with his butcher friends, first on the scene of a neighborhood accident, and as he looks at the motionless body of the victim, he finds himself, involuntarily, "standing over [the] body, bending [his] knees as [he] dipped closer…A packet of sweet Aftons poked from [the victim's] shirt pocket, still sealed in plastic." With the gardai looking on, Sonny "stood quickly, but not before [his] fingers surrounded the cigarettes and silently pulled them from the man's pocket," slipping them into his own. These would provide him with some "currency" to use, should he wish to get together later with some friends, especially lady friends – and, after all, the victim had no use for cigarettes anymore. When he eventually returns home, there is no supper – his father had stopped to gamble, and "the bookies got it all." The sympathetic reader understands why Sonny has a special hiding place for his treasures – behind a tile in the bathroom – and that is where his new pack of cigarettes is hidden.
Set in the 1980s, during one of Ireland's bleakest periods, with high unemployment and mass emigration, Sonny and his poor family depend on part-time work, whenever and wherever they can find it. The day after witnessing the accident, Sonny is scheduled to work with his father on a Georgian estate on Montpelier Parade, and it is there that he meets the middle-aged owner, when, exhausted from shoveling soil, he goes inside to ask for some tea and to use the bathroom. The owner, Vera Hatton, comments that he has a beautiful face, a comment which instantly makes him flee to his father outside. Later, after work, he decides to use the money he has just earned to buy some wine, though he is underage. When he inadvertently asks Vera, a passerby whom he did not recognize at first, to buy the wine for him, she is amused by his naivete and co-operates with him. Later he meets with Sharon Burke, a wild teenager, a year older than he, once a childhood friend. Now more mature, she wears heavy makeup and has many "boyfriends" with "cars and gold rings on their pinkie fingers." They drink and smoke together before Sonny goes off on his own.
Not long afterward, Sonny begins working part-time for Vera, doing odd jobs. At her house, he enjoys being in a place which has books, which he borrows when Vera is not at home, and he is soon sneaking into her house from over the back fence to exchange them for new ones. It is during one of these episodes that Vera shows her own vulnerability at the same time that Sonny begins to question whether having a relationship with his friend Sharon makes sense. Both of these women seem to need him on some level, and his life becomes more complicated when Vera is hospitalized, leaving him on his own with secret access to her house whenever he wants to go there. The victim of bullying at school, Sonny does not feel as if he belongs anywhere, including his own house. Vulnerable because he likes learning but hates school, he tries to learn on his own, but his innocence and his lack of certainty about who he is and what he can do, leave him powerless on many counts. Sharon keeps him grounded in the neighborhood in which he lives, even though that is not enough for him; and Vera, who makes him feel wanted by trying to connect with him, even as a mother figure, has needs which he may not be able to fulfill.
The climax is moving and sensitively depicted, a time in which everything in Sonny's life is going wrong, and a time in which he has no idea how to fix his problems. It is with this section that author Geary highlights his immense talents, creating scenes filled with genuine emotion and without the saccharine sentimentality so common to books about young love and coming of age. The author treats his teenage main character as a human, as a real person whose problems are real, not problems regarded as "lesser" because Sonny is a still just "a kid." As Sonny tries to move forward by solving his multitude of issues, the reader becomes absorbed in wanting to help him. With a sense of caring for those who are important in his life, Sonny sees himself as "swept along by…noise and movement, as if thrown by the final force of a great river before you were deposited out to sea." How he learns to manage his actions and control his feelings becomes the focus of the final scenes, so beautifully crafted that I suspect many other readers will feel as I do, that this book is special, one that goes way beyond the ordinary and into the realm of the truly memorable.
Photos, in order:  The author's photo appears on https://www.curtisbrown.co.uk/
A Georgian house on Montpelier Parade, similar to this one, is where Vera Hatton lived, and where Sonny learned about a different kind of life.  https://www.pinterest.com/
After entering Vera's house alone for the first time, he later went for a walk on the strand near Seapoint.  https://tcdglobal.wordpress.com
When Vera became ill, she stayed at St. Vincent's Hospital, leaving Sonny to care for her house.  https://www.yelp.ie/biz/st-vincents
MONTPELIER PARADE

REVIEW. Book Club Suggestions, Ireland and Northern Ireland, Literary, Psychological study.

Written by: Karl Geary

Published by: Catapult

Date Published: 08/22/2017

ISBN: 978-1936787555

Available in: Ebook Paperback Hardcover