Like so many other book lovers, I'd often fantasized about being able to walk into a bookstore and take all the books I wanted—and have every one be free!  Yesterday, I was able to live that fantasy, though it was bittersweet.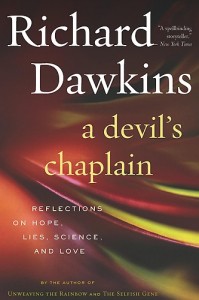 Some dear friends operated a bookshop for ten years in a very small town – about a thousand residents – at the "end of the road" in a very rural area.  As it was the only bookshop for over fifty miles, people drove long distances to see what they had in the shop, mostly used books in good condition, though they carried some new books, too.  The owners used to open late at night on the nights when each Harry Potter book came out, for example, having a party until they could legally sell the books at midnight.  They became a huge part of their community, where local people would buy and read their books and then sometimes bring them back for credit towards their next purchase.  They were instrumental in providing books for a new library being built in town, and they collected and saved important historical records that might otherwise have been lost.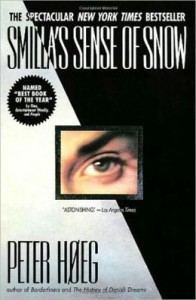 The owners had already retired from their first careers when they opened the bookshop, and it quickly became a second career.  After ten years of full-time work there, however, they finally decided to close the shop and operate from their home, selling their inventory on-line.  They enjoyed having more freedom to visit with friends and see their grandchildren grow up.  And when, eventually, it was time to move from their large home to a smaller one, it was finally time to sell the remaining inventory.  A huge book sale, held at their house a few weeks ago, lessened the inventory by about fifteen hundred books, and when the sale of the remaining books to one buyer fell through, they then decided to dispose of everything else as fast as possible.  That meant that they weren't going to be selling the books at all.  They were going to give them away!  Thousands of books. Anything you could carry, you could have.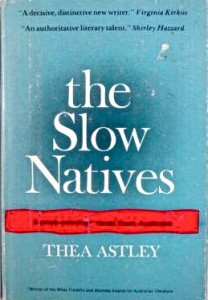 Mr. Whipple and I went up to the "end of the road," early yesterday, on a quiet Saturday morning.  Though the last thing either of us needs is more books, we love the family which ran the bookshop, and we knew how anxious they were to clear the books so they could sell their house and move to a smaller place.  We also knew that we would find many, many books that we never expected to see or buy—something that can only be done if you browse in person, pick up and leaf through something unexpected, read the opening pages, and then become convinced that this is a book you have been waiting for.
Mr. Whipple, a lover of astronomy, quickly found a book with large illustrations and explanations of what "black holes" are, how they are formed, and what they do—a kind of "Black Holes for Dummies" book that reviews the basics and provides clear illustrations, great even for someone who has been studying astronomy as a hobby for years, as he has. It didn't matter at all that this book was almost twenty years old. Next up for him was a classic by Richard Dawkins, A Devil's Chaplain, which he had not read before.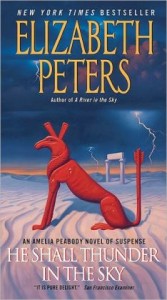 The first book I claimed was Smilla's Sense of Snow by Danish author Peter Hoeg, a book I have read and enjoyed but which I don't have in my own library.  Next was The Perfect Storm, by Sebastian Junger, a book about "home."   I remember that October, 1991, storm vividly. I know where the Crow's Nest is (the bar in Gloucester, Massachusetts, where families of the missing fishermen waited for news of the missing boat), and I see the memorial to those fishermen (among the more than five thousand other fishermen from Gloucester who have died at sea) whenever I walk on the Gloucester waterfront past the famous Fishermen's memorial.  That book will be saved with my books of local history.  I also found two books by Thea Astley, a novelist of great renown in Australia but little known here, one of my long-time favorite authors.  I have read both The Slow Natives and Two by Astley, but I took those for my own bookshelves. Having these books will be a constant reminder to stop, go back, and take the time to reread some of the books that have been favorites.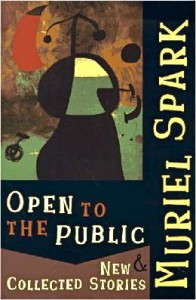 One of my friends will love the two Elizabeth Peters mysteries I found, both featuring Amelia Peabody, an archeologist in Egypt who solves murders around the time of World War I.  My friend's small town library has limited hours and a limited collection, so I know that these books will be read and enjoyed, not just by her, but by her friends in the complex where she lives.
The remaining four books are books I can hardly wait to start:  Muriel Spark's Open to the Public, a collection of thirty-seven of her stories, should keep me busy for a long time.  I've read several of her novels, but I've never read any of the stories, so that's a treat to look forward to.  John Mortimer's Quite Honestly, one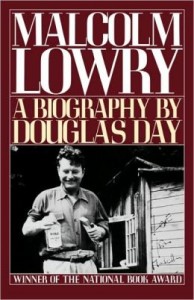 of the Rumpole series, should provide many moments of wit and good humor.  (Not sure what role, if any, She-Who-Must-Be-Obeyed plays in this one, but if the book features Rumpole, it is sure to be delightful.)  Malcolm Lowry's Under the Volcano has been on my All-Time Favorites list for many years, so I am anxious to read this discovery:  Malcolm Lowry, a Biography by Douglas Day, which won the National Book Award in 1973.  A troubled man, Lowry succeeded in writing only one great book before his death by alcohol and drug poisoning in 1957, when he was only 47.  I've skimmed this already, and it delves into Lowry's troubled life—and suggests how much more might have been done to help him now, fifty years later.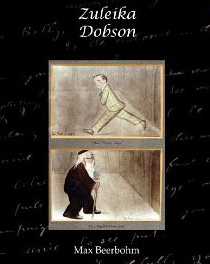 I've saved the biggest treasure for last – a book in pristine condition – Zuleika Dobson by Max Beerbohm, written in 1911.  Better known as a caricaturist, Beerbohm wrote only this one novel, ranked #59 on the Modern Library list of Best English Language Novels of the Twentieth Century.  A satire of Oxford life during the Edwardian period, it is also considered eerily prescient of the horrors of World War I and the Lost Generation which resulted from it.
I am sad that the bookshop and the collection of books that supplied it are no longer, but I am thrilled that the shop's owners were able to close it when they could still enjoy some wonderful years in the community and pursue new interests, see their family, travel, participate in a summer program at Oxford, go to the opera in Milan, or attend the Van Cliburn Competition in Texas – and then come back home to their friends.  How very wise they have been! And how much richer they have made the lives of everyone who knew them – and their little shop – for so many years.