NOTE:  Each year I enjoy checking to see which reviews are getting the most attention on this website, and each year I am always surprised by the number of older books (and reviews) which remain in the Top Ten. For this new list I wanted to see which books published and reviewed in the past five years would be in the Top Ten if I removed the recurrent "old favorites."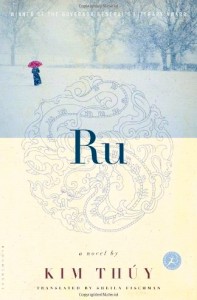 Gone from this new, more restricted list are books that have almost become classics (at least on my website's pages): Jo Nesbo's The Redeemer (from Norway, 2011), Helon Habila's Waiting for an Angel (from Nigeria, 2004), Kamila Shamsie's Kartography (from Pakistan, 2004), Alan Duff's Once Were Warriors (from New Zealand, originally 1995), Louise Erdrich's The Painted Drum (Native American, 2006), Naguib Mahfouz's The Day the Leader was Killed (Egypt, 2000), and J. M. G. LeClezio's The Prospector (from Mauritius, 2008), all of which are in the overall list for the Top Ten.
Here is the new list of favorite reviews, including three fairly recent ones on the list from last year, and seven new entries for books that have not been on the list before:
1.  Ru by Kim Thuy.  The author is a Vietnamese-born Canadian who appeared on the overall Favorites list last year for the first time, though the review of her book has been on this website since November, 2012. Her novel tells the story of a family of Vietnamese "boat people," much like herself, who travel from Saigon to a refugee camp and eventually Canada, a book of great poignancy and love, featuring lively characters and real adventures.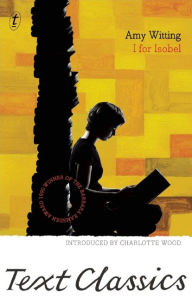 2.  I for Isobel by Amy Witting, from Australia, originally written in 1979, republished in 2015, and reviewed Dec. 28, 2015. The novel focuses on a tough main character, a child who fills the novel with a kind of mental violence against both herself and those who "cross" her, as she endures a coming-of-age essentially alone.
3.   The Tsar of Love and Techno by Anthony Marra, reviewed here Nov. 3, 2015. This work hovers between a novel and a collection of interrelated short stories set in Siberia, Chechnya, and Leningrad/St. Petersburg between 1937 and 2013.  Set during the period that begins after the death of Lenin, the earliest stories show the strict Communist Party rule, its control of all aspects of life and thinking, and the country's economic hardships under Josef Stalin. Later stories make references to Nikita Krushchev, Leonid Brezhnev, and Mikhail Gorbachev, and the fall of Communism in the early 1990s.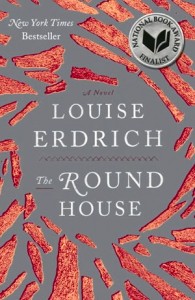 4.    The Round House by Louise Erdrich, reviewed here Nov 9, 2012. Erdrich, a member of the Chippewa (Ojibwe) band of Native Americans, writes one of her most powerful and emotionally involving novels here. Though it starts as a crime story on the reservation, it quickly becomes an intense search for justice on all levels, developing into an examination of the lives of her characters, both old and young, as they face the challenges of their restricted lives on the reservation.
5.    Midnight Sun by Jo Nesbo, reviewed here Feb. 28, 2016, is the second of Nesbo's "new style" of novels, set above the Arctic Circle in Norway. Much shorter, less violent, and much more literary than those in his Harry Hole series, it focuses on main character Ulf"s well-developed personality and the themes of what it means to be "good," how one defines "right," and whether life has any "real" meaning. Beautifully paced, far more introspective, and more thoughtful than what one finds in Nesbo's first twelve thrillers, the novel maintains high interest and plenty of excitement. A welcome change from his early work – and welcome for him, too, it seems.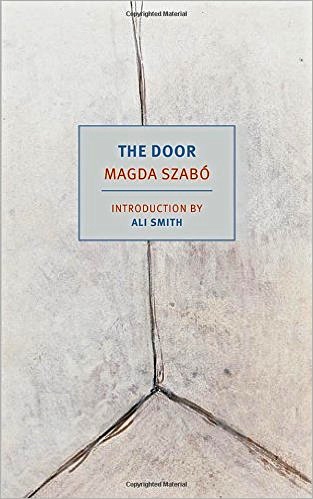 6.  The Door by Magda Szabo, reviewed here on Jan. 19, 2016, won Hungary's top award for literature in 1978. Here Szabo lays bare her own values and her soul, creating a rich and intensely intimate examination of the fraught relationship between a character named Magdushka, a writer whose point of view controls this novel, and Emerence, her fiercely independent housekeeper-servant. Very moving.
7.  All the Light We Cannot See by Anthony Doerr, reviewed here on Dec. 1, 2014, won the 2015 Pulitzer Prize and other major prizes. Set in France during World War II, this absorbing novel is filled with emotion, intense description, life-changing events, and characters one really cares about – a young blind girl and an equally young German boy who becomes a soldier to avoid working in the coal mines.  The book straddles that fine line between the romantic and the sentimental in its approach, and incorporates the magic of secret locked rooms, a magnificent jewel, and a curse. Fully engaging, even for those who may not think they can love such an emotion-packed novel.
8.   The Th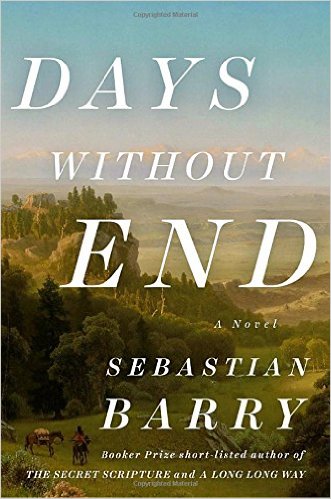 irst by Jo Nesbo, reviewed May 22, 2017, represents Norwegian author Nesbo's thriller style, much longer than Midnight Sun, and filled with violence, murder, and in this case, vampirism. Here Det. Harry Hole returns after a three-year hiatus, with his wife Rakel, who is now ill. He must find the murderer of a female lawyer who specializes in rape cases. Over forty characters, many of them familiar to the Nesbo fan, become involved in the search to find the vampirist killer. Suspenseful and addictive, despite the grotesque violence.
9.   Days Without End by Irish author Sebastian Barry, reviewed on Feb. 17, 2017, is one of my two favorite novels of the year so far, however dark it may be. Barry's main character, a young boy, hides on a ship in port in Ireland to escape the Great Famine and ends up in New York, where he joins the US army and participates in both the Indian Wars and, immediately after, the American Civil War. Fellow author Kazuo Ishiguro describes this as "the most fascinating line-by-line first-person narration I've come across in years."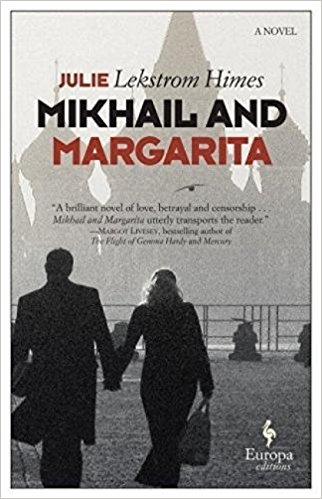 10.   Mikhail and Margarita by Julie Lekstrom Himes, reviewed here on May 1, 2017, is an enthralling book which pays honor to author Mikhail Bulgakov and his most famous novel, The Master and Margarita, written in the late 1920s, a dangerous time for writers who challenged the censors, as Bulgakov did. In this novel, author Bulgakov is himself a main character, one with whom the author obviously empathizes. Exciting, but serious, well developed, and consummately literary, the novel has an unforgettable grand finale. This novel is the other of the two books (with Days Without End) that are at the top of my Favorites List for 2017.
I hope that you, too, will be happy to see that several books reviewed less than six months ago are already mounting a challenge to books that have been on this list for six or seven years.  Kim Thuy's Ru has been on the Favorites list for only two years, though the review was posted here originally in November 2012!  I'm rooting for some of these other new, young authors to find their audience and become as successful as many of the recognized favorites, and I'll bet many other readers are, too.   Mary