Note: In 2008 this novel was WINNER of the Diamant Bullit Award for Best Thriller of the Netherlands and Belgium.
"Who is this withdrawn, exhausted man sitting with atrophied decency opposite [Chief Superintendent] Luyckx and staring at him fuzzily through his glasses?  What is he hiding, sitting there so quietly?  How many revolting stories have been piling up for years behind that impenetrable mask?  Why does he not ask any question, why does he sit there petrified, sunk in thought…."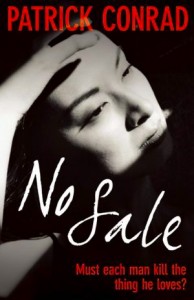 Flemish author Patrick Conrad, who is also a poet, screenwriter, director, and painter, combines his varied talents in this lively and unusual novel of the silver screen, and fans of the classics, including early black-and-white films, will be kept thoroughly entertained and engaged throughout.  Several Antwerp deaths modeled after murders in classic films, or associated with the scandalous lives of Hollywood stars and directors, keep Chief Superintendent Fons Luyckx, known as The Sponge, and his assistant, Detective Inspector Lannoy, involved with all the gory details as they search for real clues to real murders while also searching for film connections which might provide them with ideas as to possible motivations of the killer or killers.
At the heart of the mystery is Professor Victor Cox, who teaches the History of Cinema at the Institute of Film and Theatre Studies and who first comes to the attention of the police when his wife Shelley, known as Dixie to her friends, vanishes one night.  The pol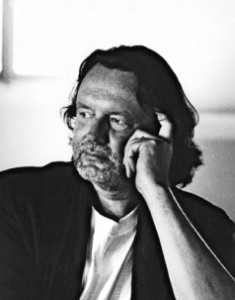 ice quickly discover Shelley's mangled body.  While staggering, drunk, across an Antwerp bridge with a companion, she had been hit by a car, her body thrown off the bridge by someone unknown.  In a double irony, Shelley was still wearing all her jewelry when she was discovered, all of it props used in classic films—her wedding ring the one which Veronica Lake wore in This Gun for Hire, her earrings those worn by Karen Morely in Scarface, two other rings worn by Barrie Chase in Cape Fear and Ida Lupino in High Sierra, and her pearls worn by Tony Curtis in Some Like it Hot. The dark humor of the latter is not lost on the detectives, one of whom wears a Smurf shirt, though they take their jobs seriously as they search for the person who drove the car which killed Shelley.  When they interview Cox, they learn that that his car, matching the description of the death car, is in the repair shop for front-end damage.  Several other deaths soon lead the police to decide that all have been committed by the same person, and Cox is associated with at least three of the victims.
The author keeps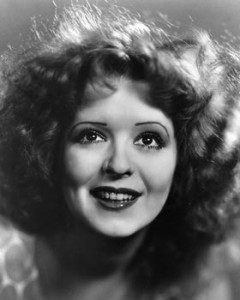 the tension high as five new deaths unfold, and fans of classic films will almost certainly become involved in trying to figure out which famous films provide clues to these deaths, only one of which is obvious.  Death #1, chronologically, is the death of an actress who dies of carbon monoxide in a classic car. Death #2 is that of a nurse found naked in a pool of blood in the parking garage of a hospital.  Death #3 takes place at the decrepit Babylon Motel, where a school teacher is stabbed to death in the bathroom.  Death #4 is that of a high-class prostitute, who dies outside Antwerp near where Cox is staying, her body found half-burned in a trash container.   Death #5 is that of a young baroness, found naked in her greenhouse, with lipstick drawn on her body and a message in lipstick left on the window.  And while all this is going on, Starr Mortenson, a student of Cox whom he thinks resembles Clara Bow, disappears when she goes for a swim alone at night while spending the weekend with him.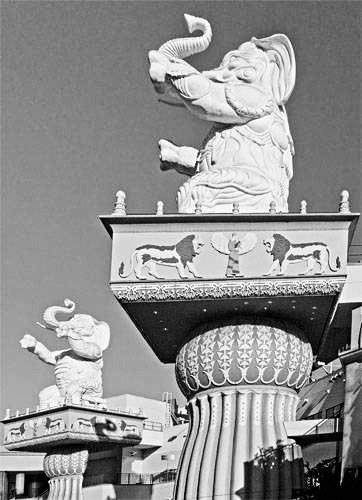 Clues to these murders come at random as the police investigate, leaving the reader with the challenge of keeping straight the names of the victims and the nature of their deaths; the plots of the various films that Cox ponders for clues to the deaths; the names of the victims in the films; the screen names of actresses who have played in those films and their real names; and the possible connections to Cox.  In addition to all this, the author inserts red herrings galore, all of which are fascinating from the standpoint of film history.  "Real" life and "reel life" become confused both in Cox's mind and in the reader's as the investigations continue.
Though classic noir film has never been one of my passions, I was captivated by this unusual mystery.  Confusing as the novel may be at times, since Cox's musings are often random and go in many different directions, the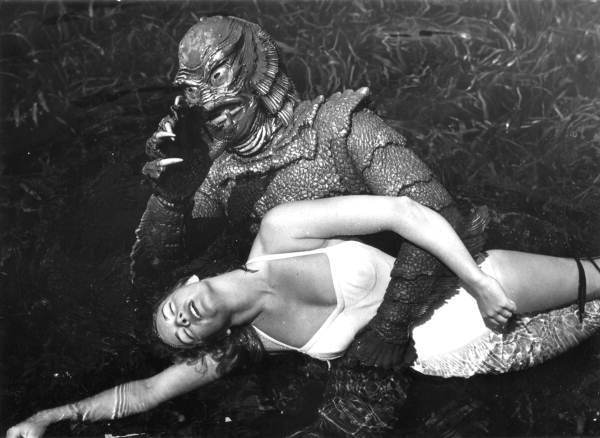 information, most of it new to me, about directors, actors and actresses, their lives, and their films kept me wanting to know how the author would resolve the details of six deaths within one novel.  Loaded with references to Hollywood stars, from Frances Farmer and Clara Bow to Elizabeth Taylor and Clint Eastwood, to name just a few, the novel also features numerous, well known directors and insights into their films to keep the interest high.  Cox, the professor, constantly associates even small scenes from his own life with films, and as the pressure on him increases and one wonders if he has completely lost his grip on reality, his tendency to escape into his film memories increases.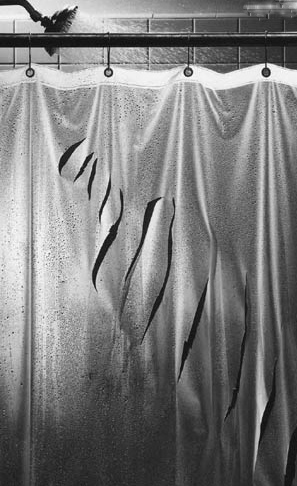 Original, filled with dark humor, and great fun to read (even for novices to classic film), this novel creates a real persona for Cox, and though the novel can hardly be considered a psychological study, it does go beyond the flat characters one so often associates with novels in which the police must solve multiple murders.  The conclusion, which comes rather abruptly, does connect the deaths here with specific films or with the lives of specific actors, so no reader will be left in the dark about the films or actors used as models here, and though the connections are tenuous and strain credulity in several cases, the author's clever and original use of detail will keep the reader smiling.
Photos, in order: The author's photo appears on  http://www.houtekiet.com
Actress Clara Bow:   http://projects.latimes.com
Prof. Cox has a private museum where he stores the memorabilia he has collected from films.  An item featured in this novel, and in his museum, is one of the 27′ tall elephants used in the Babylon scene from D. W. Griffith's film, Intolerance.  http://gocalifornia.about.com
When concerned about Starr's disappearance while they are away for the weekend, Cox goes to the beach and sees a scaly creature like this one from Creature from the Black Lagoon:   http://www.fanpop.com
This iconic photo from one of the classics of horror film appears on: http://absolutad.com
ARC:  Bitter Lemon Press