"This life is full of misery, as the lyrics say.  Then I start wondering if this miserable life has any meaning.  I don't mean life in an abstract or general sense, but the life of an actual person.  Did the pages of [Han Manu's] life hold any meaning?  Probably not.  At least that's what I believe.  Life has no special meaning.  Not [Han Manu's], not [my sister's], not even mine…what's not there isn't there.  Life begins without reason and ends without reason." – Kim Da-on.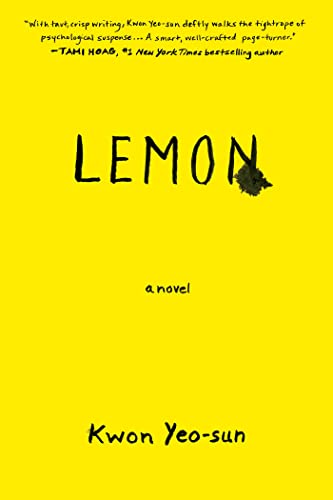 In one of the most unusual international novels to be released this year, Korean author Kwon Yeo-sun, reports a murder, its possible motives, and the mysterious circumstances surrounding this death.  The facts of the death are far less important to the author and, ultimately, the reader, however, than the inner lives of the main characters themselves, and how and why they view as they do the death of a beautiful girl in her late teens.  Three characters narrate the story of Kim Hae-on, the innocent school-age victim of a bloody murder sixteen years ago, a crime that has never brought resolution to the main characters in terms of the facts and a necessary conclusion.  As a result, this is the story of a murder, but it is not a "murder mystery" in that it does not represent that thriller genre. Instead, it examines episodes from the lives of the main characters over the sixteen years since Hae-on's death, leaving the reader to draw conclusions.
Opening the novel is Kim Da-on, the younger sister of the victim, Kim Hae-on.  Da-on provides the background, describing the main characters, and suggesting what might have happened all those years ago.  She is concerned, however, that her sister's "dazzling beauty" may have affected the detective's – and everyone else's –  interpretation of events, a "kind of excess [that] keeps slipping into that imagined scene." To tell the story and try to come to some much-needed resolution, especially after sixteen years, Da-on explains that what she is doing in that first chapter is "projecting my own thoughts and desires onto the detective," creating imagined scenes of what might have happened in order to be "free from this crime until the day I die."  At present, she admits, "I'm not free, not one iota, from those smooth, fair, irrelevant details from sixteen years ago, those endless memories of my sister's loveliness, which made me undergo plastic surgery, turning my own face into a crude patchwork of her features."
The second chapter is told by Sanghui, a classmate of Hae-on, the murder victim.  Many years later,  Shanghui sees and thinks she may recognize Da-on, though much of Da-on's appearance is unfamiliar because of the surgery. Sanghui even comments that "I'd never seen a mishmash of such bizarre effects on a young woman's face, to the extent that her face itself seemed a riddle…both familiar and unfamiliar."  Describing the way her classmates reacted to her and to the two sisters back in the time when they were still young students, Sanghui creates an image of Da-on, her love for the writing of James Joyce, her laughter, her myriad of expressions, and her enthusiasm for life.  When her sister Hae-on's body, wearing a yellow dress, is discovered, only two possible suspects are identified.  One is cleared of suspicion, and the other, Han Manu, who has no strong alibi, is beaten but then released.  He never returns to school.  Sanghui continues her story, discussing Da-on's plastic surgery with her, realizing that though that it makes Da-on look more like her sister, "Something is off." Da-on has lost the bright enthusiasm that she was once so famous for.  Sanghui, too, has lost something as she has aged and no longer writes poetry, though she still remembers the opening lines of her sad poem, "Betty Byrne, Maker of Lemon Platt," a yellow candy which she recalls burning.  
Time shifts back and forth throughout this novel.  Immediately after this belated meeting with Sanghui, Da-on brings the reader up to date on how the death has affected her family life, with name changes paralleling the dramatic changes in the lives of the family, especially Da-on and her mother.  Da-on has had a child, a daughter given one of many names that had belonged to her sister, but she still feels constantly watched, has hallucinations, and imagines her sister sitting on a park bench "as lovely as yellow freesia."  Eventually, Da-on wants to see Han Manu, long thought by many to be her sister's killer, and when she does, she takes a bag of canary melons with her as a gift. When she does that, she feels a door opening and radiant light flooding in, beginning "the revenge of the yellow angel."
Taerim, a classmate of Hae-on, is the third speaker, a poet whose narrative shows her extreme sensitivity, her jealousy of Hae-on, and her admitted need for psychological and religious counseling.  It is one of Taerim's sessions with a doctor which becomes a final point of view of the novel.  
The novel remains "closed" in its factual narrative throughout, in that it does not provide new action to bring about the conclusion. Instead, the author continuously provides changes of scenes, shifts of time over the course of sixteen years, and changes of attitudes among characters as they begin to form conclusions about each other. Characters do not always react the same way to the same situations, especially as time passes, so there is no real certainty regarding the outcome.  The reader becomes a witness and even a participant, not only in the crime but in the changing circumstances and the changing lives of the characters.  Eventually, most readers will form a strong picture of who killed Hae-on, but there is no magic moment when the whole book suddenly resolves itself.  The death of Hae-on forces the reader to examine issues, often cultural issues – issues of wealth and privilege, guilt and innocence/ignorance, and how we cope with tragedy, both self-inflicted and inflicted
Photos.  The author's photo, by Jung Yoojim, appears on https://library.ltikorea.or.kr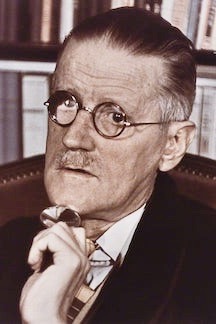 Lemon Platt candy is mentioned in a poem by James Joyce, and in one by Sanghui. http://ulyssespages.blogspot.com
Da-on imagines her sister Hae-on quietly sitting on a park bench surrounded by freesias just before her death.  https://blog.nurserylive.com
Daon takes canary melons to give to Han Manu's family when she visits many years after the death of her sister.  https://en.wikipedia.org
James Joyce was a popular poet among the college students in Korea during the time that Da-on was there.  https://www.themoviedb.org