Note:  Roddy Doyle has been WINNER of the Man Booker Prize;  WINNER of the Irish PEN Award;  and WINNER of the Bord Gáis Irish Book Award for Novel of the Year.
"There'd nearly been a fight. People were drinking wine like it was beer, and a man Sam didn't know had thumped the table and shouted that House of Cards was better than Breaking Bad and Mad Men, put together….A man had kicked over a glass.  A woman had thrown a dish-load of peanuts at him…[and] his wife Emer had been in the middle of it, too, standing up for The Killing."- from "Box Sets"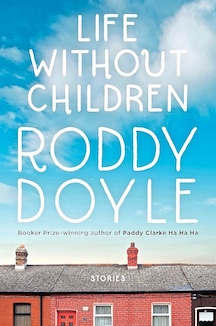 In ten short stories, Irish author Roddy Doyle sums up the new, difficult lives of several men dealing alone with various issues, including the difficulty of dealing with health-required lockdowns in the wake of Covid 19.  In Ireland, these lockdowns seem to have been accepted as a matter of course, something affecting everyone and obeyed by everyone, though creating a strong sense of melancholy and loss to everyday life. Roddy Doyle's book title, "Life Without Children," also reflects the emptiness many of his characters feel with their children now grown up and missing from their parents' everyday lives, to the point where at least one character, in the short story "Life Without Children," wonders if it is even possible to change his now-dull life for the better.  Vaguely suicidal thoughts impinge on this character's everyday thoughts, and when he makes the dramatic decision to discard his cell phone in a rubbish bin, he "makes himself walk away.  It's the hardest thing he's ever done.  But he's done it.  He's done the mad thing."  He feels better.
In "Box Sets," which also takes place during the dog days of Covid, Sam and Emer have tightened their belts and looked toward cutting down on expenses.  Sam has lost his job and has been unable to find a new one, though Emer still has her job.  To pass the time during the day, he watches the various seasons of The Bridge (2011 – 2018), The Killing (2011 – 2014), and other long TV series, but he spends virtually all his time alone.  Often depressed, he and Emer are sometimes invited to dinners created by their friends – more recently "her friends," according to Sam – featuring often international "street food" made from recipe books prominently displayed on the kitchen counter.  A complication arises when Sam is hit and injured by a bicycle rider while out for a walk one day.  He screams, hurls the injured man's bike over the wall into the sea, and returns home with no thought to the injured bike rider. Wife Emer is sympathetic about his injuries, but not about the temper tantrum he has thrown – along with a coffee mug he broke against their kitchen wall before he left the house for his walk. Thinking of the future after the accident, Sam sees his life in "boxed sets,"  but he also thinks about changing his life – riding a bike, reading more, having dinner ready when Emer comes home from work, and going out on Fridays with her, wherever she wants to go.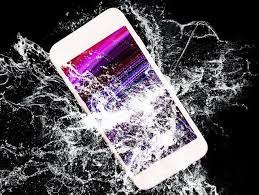 As these two brief summaries reflect, the "action" of these stories is quiet and personal for all the main characters, each of whom spends much of his time analyzing his situation, his relationships, and himself.  My favorite story, and the most fully developed, is "The Charger," at thirty-nine pages, the length of a short novella.  The study of a marriage, it focuses on "Mick's"  personal background and how that has determined his present life and circumstances.  Mick comes alive here, in part because readers are able to identify with Mick – a good man who blames himself because "there's no one who needs him."  A key symbol here is that of a cell phone charger, plugged in, but without the phone attached. The end of the charger is in a bowl of water, and Mick worries about whether this means he will be electrocuted if he tries to remove it from the water.  As he obsesses over the charger and the water bowl, he even wonders if he is going to be the subject of an "assassination attempt."  Gradually, his sad childhood unfolds, a childhood that he has never shared with his wife Mary – for him it was "normal."  As the details of the charger and the bowl of water become clearer, Mick's own visions of reality also become clearer – less obsessive – and his perception of the future and his relationship with Mary more understandable.
"The Five Lamps" gives additional importance to the effects of Covid on the community and the attitudes of some of the characters.  Again, a sad and failed male character – this one unnamed – is on his own, this time searching for his son, whom he has not seen for four years.  Several episodes inserted into the main narrative provide the memories and the complications of the man's background and his regrets about his son as he drives to Dublin, to search places where he thinks he may find his son or people who may have had contact with him.  He stops at a meth clinic, gives a clerk at a sandwich shop a picture of his son, and chats with the delivery driver for a bakery, who identifies with the search.  As the man's odyssey becomes more and more difficult, frustrating, and challenging to his own physical stamina, the placement of this story at the end of the book becomes clear.
Author of almost two dozen books of fiction and nonfiction, numerous plays and screenplays, dozens of short stories, and eight books for children, Roddy Doyle has won literary prizes in virtually all these categories.  His style, often darkly ironic, is also comic and insightful, and he achieves these moods without resorting to a great deal of description. Instead, as he shows here, he uses dialogue, often interior dialogue, to create his characters and develop his action.  This novel is less humorous than most of his other novels, even the darkly humorous ones, perhaps a result of the frustrations of Covid isolationism and perhaps the result of the "life without children," a status which many of us have reached but which few of us have seen featured as a (sad) main theme.  This is a collection which will keep older readers thoroughly involved and intrigued by the author's solutions to his characters' darker moments "without children," while younger readers will be intrigued by Doyle's insights and his depictions of a different reality.
ALSO by Roddy Doyle:  THE DEAD REPUBLIC,    THE GUTS,     LOVE,     SMILE,     A STAR CALLED HENRY
Photos:   Photograph of Roasted Sweet Potatoes and Fresh Figs,  in a cookbook by Yotam Ottolenghi, a favorite of friends of Sam and Emer.  https://eatdrinkfilms.com
Cell phone with water,  from https://www.popularmechanics.com
Five Lamps, a landmark of Dublin, from https://www.tshirtcompany.ie
Author Roddy Doyle, Photo by Andrew Crowley:  https://www.telegraph.co.uk
LIFE WITHOUT CHILDREN

REVIEW. PHOTOS. Ireland, Literary, Short Stories, Social and Political Issues

Written by: Roddy Doyle

Published by: Vking

Date Published: 02/22/2022

ISBN: 978-0593300565

Available in: Ebook Paperback Hardcover