"Glasgow was changing.  All the old boys were scrambling about, desperate to get legit.  One minute you're slicing someone's nose off with an open razor, next minute your'e in the Knights of St. Columbus, eating Chicken Balmoral at a charity dinner and exchanging chit-chat with the Archbishop.   The stakes were getting raised."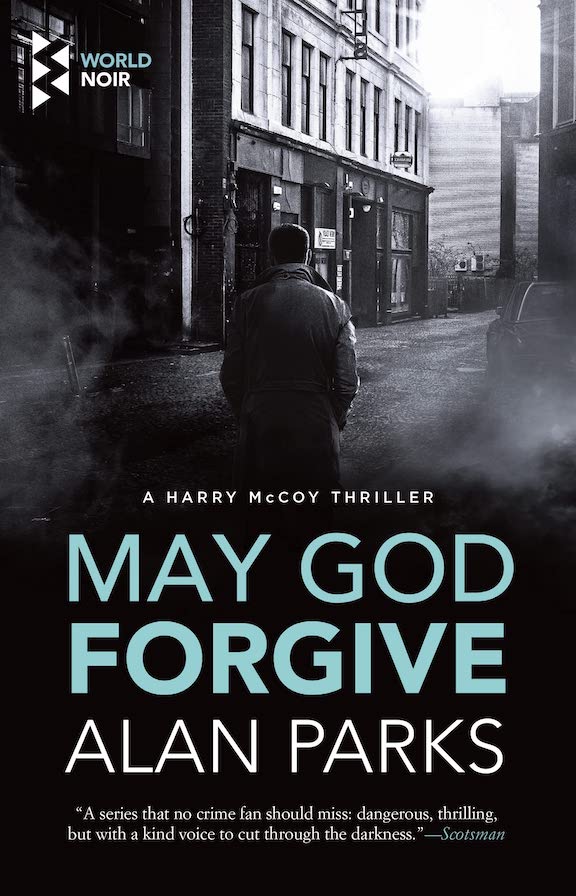 May God Forgive, Alan Parks's fifth novel in this Tartan noir series featuring Detective Harry McCoy, opens with a riot in response to an arson fire at a hair salon.  Three women and one young child have been killed in the fire, and a second child has been hospitalized for injuries.  Three young men have been apprehended for starting the fire, and the growing mob, many of whom are women, wants them hanged.  Detective Harry McCoy has just returned to work with the Glasgow Police after being hospitalized for a month for a bleeding ulcer, due in part to his drinking, smoking, and hard living.  Even after his release, he is heavily dependent on bottles of Pepto-Bismol for relief.  Suddenly, a speeding truck crashes into the police van which has been transporting the arson suspects jail.  A mysterious "estate car" pulls up, and the suspects are transferred from the police van to the estate car from which they are helped to escape the scene.  Later that day, with hardly a moment to breathe between emergencies, McCoy, still sick, finds himself involved in another new and grisly scene – a "suicide" at a special housing site for "single men with nowhere else to go."  A man has jumped or been pushed from a third floor roof, and McCoy, talking with some of the locals, learns that this was not an accident.  The following day, McCoy meets with his young partner Wattie and they have a third new case to deal with.  A young girl, between fifteen and seventeen in age, has been found strangled on the outskirts of a cemetery.  No one knows who she is. 
All of this activity – three different death scenes – and twenty or so characters associated with them are packed into the first two days of action and the first fifty pages of this novel, a challenging introduction to an increasingly complex set of mysteries which give no indication, at first, of whether they will overlap or connect.  Set during ten days in May, 1974, the novel includes the convoluted backgrounds of the characters, especially of Harry McCoy, whose life is both sad and fraught with uncertainties.  McCoy is no straight arrow, and though he does believe in justice for all, it may just as often be justice that he defines and negotiates on his own, dispensing it without the knowledge of the police hierarchy.  Rival crime families operate independently of the police, but even within the police department, different groups of free-thinking officers often enforce their own unwritten rules and behaviors.  Harry, given his own difficult upbringing and his own lack of real love and guidance throughout his childhood, is a tough man with a tough background, and he can sometimes make connections with crime bosses which the typical police detective has no chance to achieve.  The result can be effective in eliminating hard criminals, but the level of violence and its description is often repugnant, even stomach-churning.
In terms of plot, this is by far the most complex of the four McCoy novels I have read. The list of characters grows exponentially from the opening pages, and relationships among them and with Harry McCoy are filled with intricacies.  By the time the novel ends, nearly fifty characters have played roles in this novel, and their connections with each other have revealed the workings of the underside of Glasgow more vividly, in some cases, than the workings of the legitimate police departments.  Making the mysteries more personal, the author involves the adult or nearly adult children of various characters in parts of the novel. McCoy himself is the adult child of an absent father from whom he has been alienated for years, and his problems as a result are clearly shown.  Another character, Cooper, a man who does not walk the straight and narrow but who sometimes shares information with McCoy, has a young son, Paul, who may have knowledge of the crime involving the dead girl and who is thought to be involved with a gang.  When McCoy, in a bar with Cooper, addresses a young man to ask for information about Paul Cooper,  McCoy finds that "speed from the bomber he'd swallowed in the taxi surged through his bloodstream." Annoyed by the attitude of the young man, McCoy then "flew at him, kicked him hard in the balls and once more in the stomach as he went down," announcing that that was the last time he would ask – attitudes that often make it difficult to empathize with McCoy and his problems.
Some of these characters have relationships with the church to give them "credibility," and one crime boss, in particular, Dessie Caine, who runs most of the area's businesses and who is reputed to have killed five men in one night, is particularly anxious to include the church in his life. He has decided that a new chapel, for which he will raise the money, will give him a positive connection with Father McKenna, drawing in yet another community fixture and setting up some strange alliances.  Here in Glasgow, virtually everyone, regardless of what his official connection is with society, has multiple other connections on the personal level which may or may not conflict with official duties.  Secret phone calls, tapes of conversations, and information gleaned from torture add "truth" to the novel as McCoy and others try to make Glasgow a "better" place.
Despite the almost infinite complexities, author Alan Parks manages to solve all the crimes and make all the connections in this nearly four hundred page novel with a huge cast of characters.  The connections among characters and their varied allegiances are not always immediately clear, however, and I found it essential to keep a character list to prevent confusion. With pages of violence, torture, mutilation, and maiming, the novel – and McCoy himself – often seems to stress the ugliness and the willingness to murder when things get tough.  In many cases, the murderers are unlikely to be punished because others in the community find that the murders have solved problems – except for the blood.  Or as McCoy says as he offers a toast near the end, "To all the people that fell through the cracks. Gone but not forgotten."
ALSO:  THE APRIL DEAD,     BLOODY JANUARY,      BOBBY MARCH WILL LIVE FOREVER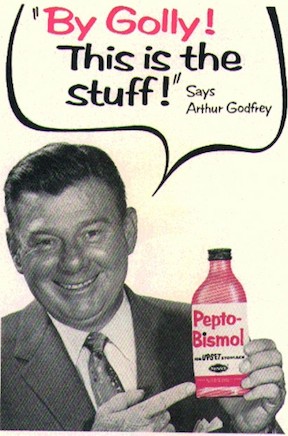 Photos:  The panda car is from  https://www.historics.co.uk
The Botanic Gardens photo appears on https://www.pinterest.com
Leverndale Gardens may be found here:  https://www.flickr.com   Photo by Bricheno
The author photo is from https://www.lavanguardia.com

Pepto-Bismol may be found here:   https://www.nwitimes.com

 

MAY GOD FORGIVE

REVIEW. PHOTOS. Historical, Mystery, Thriller, Noir, Psychological study, Scotland, Social and Political Issues

Written by: Alan Parks

Published by: Europa

Date Published: 05/03/2022

ISBN: 978-1609457532

Available in: Ebook Paperback Hardcover