"To be certain of anything is the beginning of bigotry."
When Ma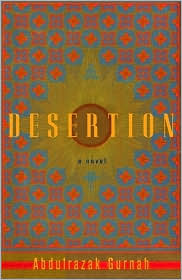 rtin Pearce, an Englishman nearly dead from thirst, staggers out of the desert and into the life of Hassanali, a shopseller in a village south of Mombasa, he sets in motion events and themes which echo throughout the novel. It is 1899, and Pearce has been traveling on foot for four days. Believing that "This [man] was a burden [God] had…chosen for him," Hassanali enlists his wife Malika, and his sister Rehana to help care for him until a local British official brings him back to "civilization." When Pearce returns to thank Hassanali, he becomes enamored of Rehana, and their eventual affair becomes a scandal in both the British and the Indian/Muslim communities.
Part II, which takes place fifty years later in Zanzibar, focuses on a new set of characters–two brothers, Amin and Rashid, and their sister Farida. The story of Amin's love for Jamila, which soon unfolds, bears some resemblance to that of Pearce and Rehana–both loves involve cultural and religious taboos and raise questions about the ability of love to survive such difficulties.
Part III, which further develops the stories of Amin, Rashid, and Farida, takes place about fifteen years after that. Amin is still in Zanzibar, while Rashid is studying in England. The British have granted Zanzibar independence, but a revolution has taken place. The traumas of this period and its bloodshed, primarily in the 1970s, keep the brothers apart, and, because of censorship in Zanzibar, their communications are difficult and vague. "A Continuation," the five-page epilogue, eventually connects all the stories and resolves some unanswered questions.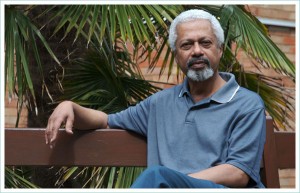 Illustrating, to some extent, the effects of colonialism, along with desertions and displacements in the characters' lives, Gurnah concentrates primarily on stories of family, courtship, and relationships–ordinary people living their daily lives. His style is smooth and descriptive, conjuring the moods and images of different times and places, but structurally, the novel feels like three separate stories, rather than a continuous whole. The characters we meet in Part I (the most exciting part) are never mentioned again until the five-page epilogue, and that epilogue, which connects the various stories, depends on coincidence for its surprises and feels artificial. Individually, the stories, told primarily by Rashid, are intriguing, but they feel like three separate stories.
Notes: The author's photo and an interview appear on http://channelwebscene.co.uk
Also by Gurnah:  PARADISE ,      BY THE SEA ,      THE LAST GIFT,     GRAVEL HEART
DESERTION
REVIEW. Historical, Literary, Tanzania, Zanzibar
Written by:
Abdurazak Gurnah