"There was no doubt in Mma Ramotswe's mind that Botswana had to get back to the values which had always sustained the country and which had made it by far the best country in Africa. There were many of these values, including respect for age—for hardship—and respect for those who were traditionally built. It was all very well being a modern society, but the advent of prosperity and the growth of the towns was a poisoned cup from which one should drink with the greatest caution. "

Mma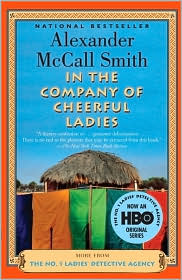 Precious Ramotswe, warm-hearted proprietor of the No. 1 Ladies' Detective Agency in Gaborone, Botswana, is drinking tea at an outdoor café when she witnesses the theft of a bracelet. In her haste to apprehend the female thief and return the bracelet to the poor vendor, she leaves her table without paying her bill. The waitress hurries after her, accuses her of intentionally neglecting her bill, and then offers to "forget" about it if she pays her an extortionate fee. Mortified, Mma Ramotswe hopes that no one else has seen the waitress berating her. When the woman at the next table, accompanied by her two children, smiles at her, Mma Ramotswe is relieved that she has not seen the incident. Then the woman comments, "Bad luck, Mma…They are too quick in this place. It is easier to run away at the hotels."
Distressed by what she sees as the significant loss of some of Botswana's traditional values, Mma, a "traditionally built" woman, believes ever more fervently in setting a good example and upholding these values in her own life. Respect for others underlies the whole value system, and for Mma and her friends, it is one's kindly relationships with other people which serve as the glue keeping society together. Much of their daily life involves taking the time to sit down together, drink bush tea, and casually talk around a subject, rather than address it aggressively.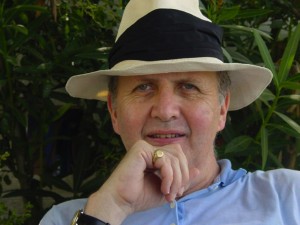 Mma Ramotswe is an efficient but very busy woman. Recently married to Mr. J. L. B. Matekone, proprietor of the Tlokweng Road Speedy Motors, Mma Ramotswe runs her detective agency (where she doles out homespun advice and often serves as a "mother confessor"), takes care of two orphaned children whom her husband has taken under his wing, mentors Mma Grace Makutsi, her assistant, and endeavors to get the two apprentices at her husband's garage to become responsible citizens. The backgrounds of the characters and Mma Ramotswe's responsibilities have all have been presented in previous novels in the series, but readers new to the series need have no fear that they will be at a loss. McCall Smith is careful to sketch in enough background that the characters and their past histories are clear.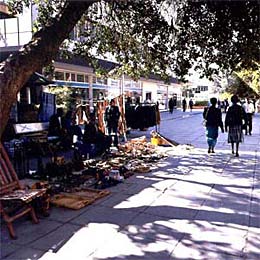 All the familiar characters of the series continue to evolve here as they face new challenges. Mma Ramotswe is revealed to have a very deep secret, something she has not shared even with Mr. J. L. B. Matekoni, and she is desperate to have it remain a secret. Mma Makutsi, now happily ensconced in her own small cottage, and with her nighttime "Kalahari Typing School for Men" a huge success, decides to treat herself to ballroom dancing lessons, where she meets Phuti Radiphuti, a hopelessly clumsy man whose stammer makes him difficult to understand. The orphans, Puso and Motholeli, seeing Mma Ramotswe's distress and not knowing the reason, begin to fear that Mma Ramotswe will send them back to the orphanage. Charlie, one of Mr. J. L. B. Matekoni's apprentices, finds a wealthy woman to support him, and becomes even less interested in working, and Mr. J. L. B. Matekoni actively seeks a new employee.
Throughout the series, plots and subplots serve merely as vehicles which allow characters to develop and cultural values to be explored. The "difficult problems" that occupy the characters here involve an intruder in Mma Ramotswe's house; mysterious goings on at Mr. J. L. B. Matekoni's former residence, which he has rented out; the reappearance of Note Makoki, Mma Ramotswe's first husband; the theft of her little white van; and the detective agency's search for a missing man from Zambia. Not very dramatic when regarded on a large scale, these events are significant in the lives of these ordinary people who are trying so hard to live their lives with dignity.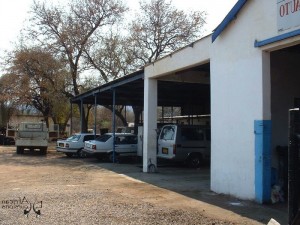 One of the special pleasures of this novel is the introduction of a new character, Mr. Polopetsi, whose story of his unjust imprisonment so affects Mma Ramotswe (and the reader) that she employs him to work part-time in her husband's garage and part-time in the detective agency. Like Mma Ramotswe, he believes in traditional values, and his honesty, conscientiousness, and devotion to good people make him a wonderful character who is certain to be further developed in additional novels in the series.
In the course of this series, McCall Smith's characters become the reader's friends, and reading these novels is like returning to a familiar neighborhood. As always, the pace is leisurely as the author recreates the colorful everyday lives of a repeating set of characters who treasure friendships, treat each other with respect, and possess inherent good sense. Full of gentle humor and much wisdom, the novel reveals complex social relationships expressed in simple, direct prose, and emphasizes the richness of a traditional life without including the violence, sex, or horrors which so often fill contemporary "detective" stories. Warm, witty, and nostalgic, this series is happy reading, and this novel is a fine addition to the series.
Notes: Also reviewed here are several other novels by Alexander McCall Smith.  Check the Authors tab at the top of the Home page, if you are interested.

The author's photo appears on http://robinstrausagency.com
A photo of the "main shopping mall in Gaborone" appears on http://theletter.co.uk
The garage here could be the real-life equivalent of the Tlokweng Speedy Motors, with Mr. J. L. B. Matakone:  http://www.african-excursions.com