"Americans aren't exotic.  How can they be?  Everyone knows America outside and inside.  You're all over the television and movies…The whole world has grown up looking at Americans.  We're tired of you now."
Set in Kuwa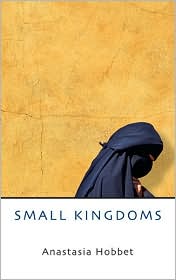 it in the time between the two Gulf wars, Small Kingdoms is as close to a perfect novel as I've seen in years.  Not a word is out of place.  Every image works, and many show a startling originality.  All the plot lines are successful, without an overwhelming reliance on coincidence to tie them together and resolve them at the end.  The characters, even those from Kuwait, with their completely different society and culture, feel natural and comfortable as we read about them, people we can recognize for their common humanity and can respect for their differences from our own way of thinking.  The novel is rich with ideas, complete in the depiction of cultural differences and sensitive to ideas which Americans, especially women, may find alien, ideas which are an integral part of Kuwaiti Muslim culture.  The author's five years of living in Kuwait during the same time period as this novel make her a particularly honest and understanding commentator on both American expatriate society, with their often difficult adjustments to their host society, and on the difficulties Kuwaitis have in understanding the free and easy mindset of the Americans who are so prominent in their not-always-welcome midst.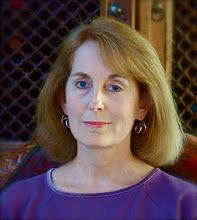 Two families, poles apart in their attitudes toward life, are at the center of this novel–a Kuwaiti family consisting of Mufeeda and her husband Saleh, the head of the gynecology department at the local hospital, and their children, and an American family consisting of Kit, her husband Jack, representing an American company involved in construction projects, and their younger children, who live across the street from Mufeeda and Saleh.  Mufeeda is a traditional Muslim woman, living the traditional life of a wealthy Kuwaiti in the city, with an assortment of servants from other countries, mostly from South Asia.  She is living, traditionally, with her husband's mother-in-law, a demanding woman who belittles her and keeps her feeling powerless.  Mufeeda's cook, Emmanuela, from Goa, the only person aware of the abuse and deliberate starvation of the Indian maidservant who lives next door, represents the powerlessness of poor immigrants, dependent on their salaries in Kuwait to support families back in India, with no support system on which they can rely for help.  Kit, with her somewhat undisciplined children, is a typical American in many ways, a woman from an Oklahoma farm family who is uncomfortable with the idea of having servants at all, and not really sure how to survive in Kuwait, with her husband often absent.
The people with whom the reader is most likely to identify, however, are Theo Girard, a single American physician, who is working at the hospital, not in more lucrative private practice, and the iconoclastic Muslim woman, Hanaan, who is teaching him Arabic.  Theo has traveled the world, practicing medicine in a number of foreign countries, a man   whose own emotionally distant family has not provided him with the close family ties most of us take for granted, making him less reliant on traditional American values for his success in Kuwait.  Hanaan, of Palestinian descent, and therefore a "bidoon," without a state,  is unsympathetic to the Muslim culture's limitations imposed on women, and she is not devout, yet she still considers herself part of her hostile family, and she still feels she must honor her father, a man who has no respect for her as a person.  These two characters, neither of whom is irrevocably tied to his/her own culture form an emotional bridge between the cultures for the reader.  As the threat of another invasion by Saddam Hussein becomes more and more imminent, and the residents of the city become more and more nervous, the tension ratchets up, and the characters begin to reflect the ingrained resources which their separate cultures have provided them, sometimes banding together within their own cultures for support during the crisis.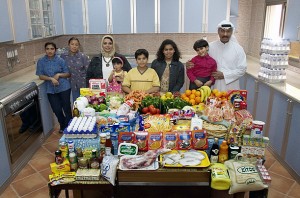 Author Hobbet creates a clear picture of the attitudes of Americans which offend Kuwaitis, and vice versa.   The Kuwaitis' closed culture–"If you are not Kuwaiti, born and bred, you're no one"–also shows itself in its failure to recognize the plight of the Palestinians who have lived there for many years, unable to become citizens.  Clear pictures are provided of the typical Kuwaiti family and its conflicts, and even the rooms inside the houses are fully described, the kitchen of Kit's house being particularly interesting.  When three housemaids are murdered over a short period of time and their deaths are almost completely ignored, the feelings of Theo, the American doctor, and of Hanaan, the Muslim woman he admires, draw attention to the conflicting attitudes toward these deaths in the two cultures.  All the victims are immigrants, and therefore have no standing in the culture, their murderers protected by their status and the prevailing clannish and tribal attitudes.  Author Hobbet has created a lively and penetrating novel of cultural differences, her fluid writing and sensitive insights making this an important novel for anyone interested in understanding this very different culture.  As all the main characters grow and change, the reader changes with them, the ultimate compliment for any author.  (On my Favorites List for 2010)
ALSO set in the Persian Gulf:  BRILLIANT by Denise Roig, a collection of stories from Abu Dhabi, and THE DOG by Joseph O'Neill, a novel set in Dubai.
Photos, in order: Anastasia Hobbet's website is http://anastasiahobbet.blogspot.com/ Her photo is from her website.
The map of Kuwait is from http://www.infoplease.com/atlas/country/kuwait.html.
Mufeeda's family is well off and well fed.  The bottom photo shows the amount of food consumed by a family like hers in one week.  Note the two (well fed) maids in the background.  In contrast, the migrant servant in the house next door to Mufeeda is starving (fed by one of Mufeeda's maids), despite the fact that the family she works for leads a comfortable life.  The plight of migrant workers, especially maids, is the subject of many articles, including one by Anastasia Hobbet in Huffington Post.  http://www.pollsb.com