" 'I love you, Nadenka,' Chekhov's hero says…So simple, yes, and yet so right, so evocative! They could still write like that in the good old days. No Freud, no postmodernism, no sex in every other sentence…These days you have to write differently…Nowadays a hero has to be neurotic, cynical, impatient to share his unsavory obsessions with us. Because his trouble is that his mother still has him on a leash, even when he makes love."–Shutov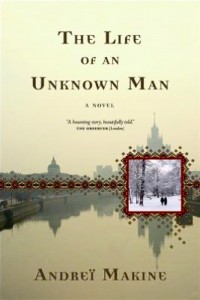 Ivan Shutov, a Russian author/critic in his fifties, now living in Paris, is brooding about his difficulty getting his work published, about the current lack of real romance in his life, and about the incipient departure of his lover, a young woman who has fed his ego for two and a half years. Impatient and self-centered, he has been indifferent to her own needs, unwilling or unable to recognize that she is a real person with her own ideas. Instead, he sees her in terms of his creative writing, always looking at her and their relationship from afar – as if he were a participant in a fictional romantic scene which includes her as a character. Initially he had felt that "everything about her that caught his eye had the completeness of a sentence that needed no rewriting," but he now realizes that he had "never said anything to her that was vitally important." He believes that his mistake had been "his desire to love Lea as one loves a poem." However much he may admire the heroes of Chekhov and Tolstoy for their romantic elegance, however, Shutov has little in common with them; he has far more in common with the self-absorbed "heroes" of the modern novels that he so despises.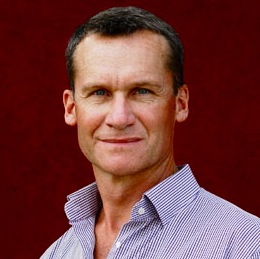 Focusing on the attitudes and beliefs of four time periods, author Andrei Makine analyzes what it means to be human; whether an individual is important in his own right or only as part of a community; what makes life worth living; why humans sacrifice their lives for people and causes they love; and how and why individuals express themselves in art, literature, or music. Shutov's favorite authors, Chekhov and Tolstoy, whom he often quotes, are from the early twentieth century, yet they symbolize for Shutov the values he longs for, even at the beginning of the twenty-first century, something Makine illustrates in Parts I and II. Georgy Lvovich, known as Volsky, a character with whom Shutov has a life-changing experience in Parts III and IV, has survived the Siege of Leningrad in the 1940s, then has had to deal with the terrible aftermath of the war, the communist crackdowns and mass arrests in the 'fifties and 'sixties. Shutov himself grew up in the mid-'fifties in Leningrad, not moving to Paris until 1980, when he was thirty, but even he knows little about a life like Volsky's. His recent affair with young Lea, and his travels, show how much Shutov has failed to adapt to life's changes, not even acknowledging that adaptation might have some value.
Through his unusual structure, Makine keeps the drama high as Shutov, abandoned by Lea, reconnects with Yana, a love from thirty years ago in St. Petersburg, the city's old name restored after the revolution. Yana, with whom he once shared a moment of tobogganing like that in a story by Chekhov, still remembers Shutov after thirty years. She is married, has a son Vlad, and has achieved great wealth in the new Russia. She invites him to stay in her apartment, a combination of several smaller flats, which will be ready for her family as soon as they can relocate an elderly pensioner who served in the Siege of Leningrad. Thought to be deaf and mute, the pensioner, Volsky, has survived the terrors of the Siege and of its communist aftermath, and Parts III and IV are his story.
In St. Petersburg during the wild celebrations of the Great May Revolution, Shutov notices "the frenzied search for a new logic to life after the highly logical madness of dictatorship." On his own, he explores the city, trying to recognize places he has known in the past, as the author introduces his themes and some of his symbols, noting that a person's name is sometimes all one owns at the end of life.
At one point, Shutov comments on the elaborate gold fixtures in the bathrooms of Yana's new apartment, noting that they resemble "Scythian gold," a consummately ironic remark, since the Scythians were a great Ukrainian warrior culture, "notable for their relentless ferocity and remarkable art." There is nothing even remotely warrior-like in Yana's culture, just as there is nothing about her son Vlad's publishing business that has anything in common with earlier periods. Vlad publishes and promotes porn and pop novels: "If crap books sell," he observes, "it's because they are needed…why should the Gulag be a criterion of good literature? And above all, who can judge the value of lives, of books?"
Having established the contrasts between the beginning of the twentieth century and the beginning of the twenty-first century, Makine then focuses for half the novel on the Siege of Leningrad in 1941 and its aftermath, showing the intensity and passion of life then, the horrors of starvation and war, and the values that emerge from these crises. Volsky, Yana's unwelcome tenant, a singer just beginning his career when the war broke out, is drafted during the siege, and he and his theatre troupe, all literally starving, use their art to keep people from dying of despair, singing at the front while living on only one slice of bread a day. Many are killed, but what they learn from their confrontation with death as they sing of life inspires Shutov to think in new directions. Volsky's love story, both romantic and realistic in its connections to the traumas of war, shows Shutov for the first time what love can mean.
Makine uses his structure to lay out a clear direction for his themes and the characters' growth, especially that of Shutov, yet there is sometimes a sense that the novel is a bit out of balance. By far the most intense part of the novel is the two sections about Volsky, and these two sections are vastly more significant in insight and importance than the sections about Shutov, who, in his self-centeredness, is not a very sympathetic character. Romantic elements sometimes impinge on the mood and tempo and can feel sentimental, in places, even as the ironies and symbols sometimes become a bit obvious. The death of a white foal in the war's aftermath leads to some unfortunate moralizing, and some characters, at times, tell the reader what to think after their points are already clear. These are all minor distractions, however. Powerfully and passionately drawn, The Life of an Unknown Man presents well developed themes about life, death, individuality, and the arts, and their significant changes during a century of historical and philosophical upheaval, and does so in original and thought-provoking ways.
Photos, in order: The author's photo, by Getty Images, is from: http://www.guardian.co.uk
Scythian Gold,  from the Ukraine, on display at the Winter Palace, may be seen here: http://www.fravahr.org
The Winter Palace, by Ann Alstreim, appears on http://ann-alstreim.deviantart.com
A Diorama of the Blockade of Leningrad is from  http://en.wikipedia.org
At one point during the Seige, Volsky observes two women, one pulling from the front, and one pushing from the back, moving a body on a "board," which turns out to be an old painting.  This period photograph appears on http://www.historylearningsite.co.uk
ARC:  Graywolf