Note: This novel was WINNER of the Irish Novel of the Year Award and is SHORTLISTED for the Bailey's Women's Prize for 2016. Author Enright is a previous WINNER of the Man Booker Prize.
"You could tell Rosaleen about disease, war, and mudslides, and she would look faintly puzzled, because there were, clearly, much more interesting things happening in the County Clare….Local gossip, that is what his mother allowed, and only of a particular kind. Marriages, deaths, accidents: she lived for a head-on collision, a bad bend in the road. Her own ailments, of course, other people's diseases…"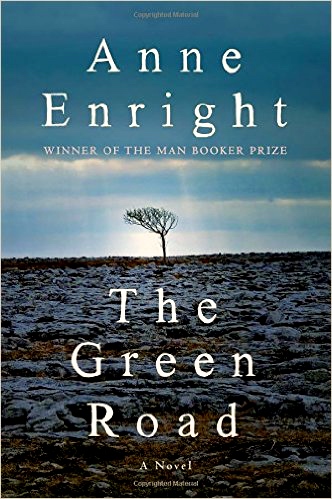 Anne Enright's intimate and often humorous look at an Irish family with roots in an unnamed County Clare village near Limerick may reflect the values and attitudes of one family in that part of Ireland, but Enright is by no means parochial. The Madigan family dynamics, which operate beneath their polite veneer, betray long-time resentments, continuing hostilities, and difficulties in communication shared by other families, not just in Ireland, but almost anywhere else in the world. Enright's skillful rendering of the Madigan family members as they interact with each other and within the new worlds they choose to inhabit – away from their mother and their home village – reflects deep feelings, and will feel familiar to many, if not most, readers because of their universality. Rosaleen Madigan, the widowed matriarch of the family has always been a powerful figure within her family, managing all aspects of family life and the household where she has lived with her husband and children for her entire marriage. Now she is alone and lonely, and she will not "go gently into that dark night." She has a plan.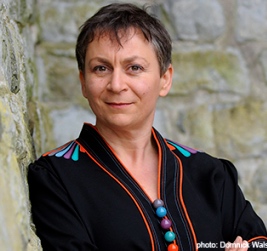 Christmas is coming, and as she writes her Christmas cards, she asks her children to come to Ardeevin for the holidays. She has decided to do something that will change all their lives while guaranteeing that their future success will always be connected to her. Only one of the children, Constance, lives near Rosaleen, and the others have not been as closely in touch as the needy Rosaleen would like. Dan, her favorite child as he was growing up, now lives in New York. Emmet, her second son, is a volunteer in Mali, West Africa, and the youngest, Hanna, lives in Dublin and has almost no contact. In scenes which range from 1980 to 2005, all the children share their lives with the reader. All are dealing, on some level, with social and personal issues of which Rosaleen is unaware–cancer, AIDS, the deaths of friends, children born out of wedlock, drugs and alcohol, and the inability to love. Like Rosaleen, none are happy.
Enright creates the Madigan family in revealing detail within a highly sophisticated structure which lets this family laugh, cry, and fume. Part I divides into five sections, one for each of the four children and Rosaleen. Since a different character is point of view for each of these sections, much information about other characters is revealed, creating insights into the whole family and its interactions. In the first section, for example, Hanna is twelve, sent on an errand to Considine's Medical Hall to get medicine for Rosaleen. As she walks through the town, her observations about the people and places include Pat Doran, who decorated a tree with an old pair of pants to look like a person who has fallen into the oil drum beneath it. The window display at Considine's Medical Hall consists of cardboard boxes faded by the sun, each advising "Just right for the constipated child, " another image impressive to a child. As the section develops, the reader learns that "Hanna's mother [Rosaleen] had taken to bed" two weeks ago when son Dan, a college student in Galway, announced that he now wants to leave and go elsewhere. The effects of this discussion widen to include the rest of the extended family, and are presented with both sensitivity and some humor. It is "not the first time their mother took the horizontal solution."
The next section, belonging to Rosaleen's son Dan, takes place in 1991, more than ten years later. Dan is in New York's East Village now, and has been there for five years, having moved in with Isabelle. Relationships within the whole community become fraught, however, as AIDS begins to affect friendships and fear takes over. Back in Limerick, Dan's sister Constance has let her fear of a breast lump dominate her life. Their brother Emmet is working in Mali and traveling the world as a volunteer. The novel's scope broadens further as Emmet talks about life and death and events in Bangladesh, Mozambique, and the Sudan. Rosaleen's section, in 2005, brings the reader up to date as she writes the Christmas invitations which will lead to the climax of the novel. She thinks about Dan, now forty-three, and her other children, remembers her husband Pat, and eventually goes upstairs to the two rooms she has refused to visit for several years – the one belonging to Dan and the one in which husband Pat died. She then starts a card for Hanna, who is living the kind of life that Rosaleen has never even dreamed of. Part II, at the halfway point of the book, continues the story of these characters, already well developed, as they get ready to come home for Christmas.
The novel, which resembles a series of interconnected short stories, focuses on individuals who are all trying to fill voids in their lives. Many years have passed since they all lived together, leaving them isolated by time and distance. In some cases, they have rebelled against the past, and in others they have become dependent upon the past. Life has been kind to some and less kind to others, with all of them seeking love and acceptance, even as they deal with death. In these regards, the novel is less "Irish" than many other such novels, as the universal themes carry this character-based novel far beyond place. In other ways, however, the atmosphere and the setting are consummately Irish, its descriptions of the village, the heritage of the family and its churchly connections over the years, the traditions, and the focus on the land and the sea. Rosaleen's eventual epiphany "on the Green Road," like the arrival of spring, brings about new growth within the family, and in some cases new beginnings and a new kind of happiness. Autumn and winter always follow the brightness of spring and summer, however – birth and death are forever intertwined, and beginnings always beget endings.
ALSO by Enright, reviewed here:  ACTRESS
Photos, in order:  The author's photo comes from http://www.ucd.ie/
The fifteenth century Bunratty Castle and its companion, Durty Nelly's, established in 1620, appear on  http://www.megalithicireland.com/
Emmet worked on the Bandiagara Escarpment and with its people in Mali. http://traveltamed.com
Knockauns Mountain, where Rosaleen's husband Pat grew up, and where she drives till the road ends. She gets out and walks along the natural Green Road and eventually loses, then finds, direction during this night-time epiphany.  http://www.lochstein.de/hoehlen/irland/burren/burren.htm
THE GREEN ROAD

REVIEW. Book Club Suggestions, Ireland and Northern Ireland, Literary

Written by: Anne Enright

Published by: W. W. Norton

Date Published: 05/11/2015

ISBN: 978-0393248210

Available in: Ebook Paperback Hardcover