Note: This novel was nominated for an Edgar Award in 1989.
"[Joyce's Ulysses] was a peculiarly Irish song, he understood from the first page, and a particularly Dublin ditty–now melodic and fine, later rough and raspy, then rambling and vague and what McGarr thought of as ethereal, counterbalanced by a focus as sharp and unsparing as any microscope…He couldn't keep himself from concentrating on the 'voice,' or rather the 'voices'; they were whispering and singing and chanting and cursing and praying and insinuating…[in] a heady ever-changing concoction."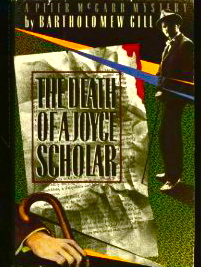 Where else but Dublin might you find a James Joyce scholar dead, and Det. Supt. Peter McGarr and the Murder Squad of the Garda Siochana reading Ulysses, and occasionally Samuel Beckett, in an effort to understand what led to his death? This is, no doubt, the only murder mystery ever written which takes so seriously the conflict between James Joyce, who was committed to writing "novels of competence," and Samuel Beckett, who believed in "the novel of incompetence," a conflict which also involved the literature scholars and critics at Trinity College who were as partisan as the two novelists.
Kevin Coyle, a vibrant young professor and author who is also a literary star in Dublin, regularly plays the role of James Joyce at readings during the celebration of Bloomsday– June 16, the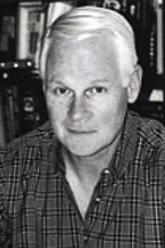 day in which all the action of Joyce's novel Ulysses takes place. Out for a night on the town after his Bloomsday activities, Coyle turns up dead in an alley behind the Glasnevin Cemetery, his boater hat, jacket, and cane, used in his Joyce impersonation, missing. As the earthy Det. Supt. Peter McGarr investigates, he surprises himself by reading Ulysses for the first time—and loving it!—searching for clues about some of Coyle's rivals in the department of English Literature at Trinity.
Coyle, like Joyce, believed that in the particular could be found the universal, that
"the novel is like a container—first word to last—that contains things or at least words that are references to things. It follows, then, that that novel is best which, within the established limits of the container, includes the greatest number and type of things. Joyce decided he would set the limits of a single day in Dublin and write a book about it. He chose the sixteenth of June, 1904…He would tell every thing about that eighteen-hour period, so that if…[as Joyce says] 'the city one day suddenly disappeared from the earth, it could be reconstructed out of my book.' "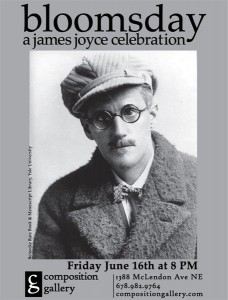 And if the city of Dublin is depicted completely, with every detail of life, the reader should also be able to make inferences about other cities and other lives on other days. Ideally, Joyce believed, a reader could spend the rest of his life studying this one novel, which would contain the entire complexity of life—the novel of competence.
Samuel Beckett, however, believed in the novel of incompetence:
"For Beckett words don't work. They are an imposition, given us by others after our births…Western civilization assumes that we are no more than what we were when we were first born—a tabula rasa, a void, un neant, a nothing. And nothing can only be described by silence…We must try to write, if only to know that we live. With words that are inexact and ultimately unavailing."
For those who might be deciding that this plot is too esoteric and artificial to be "fun reading," don't give up. The literary positions simply provide an unusual starting point for this unusual mystery, and the mystery itself is merely Gill's framework for his vibrant study of Dublin life, its literature, its culture, and especially its people–the real subject. Dublin throbs with activity here, in the pubs, on the streets, in the university, at galleries, in the Shelbourne Hotel, and at St. Michan's Church. The action is robust, with many fights, fractures, and a few hospitalizations, as McGarr and his detectives follow the action to places which are important in Ulysses, concentrating more on justice than on the niceties of procedure.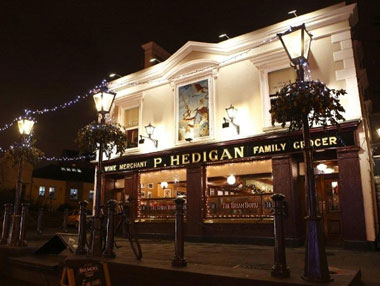 Author Bartholomew Gill has a field day, creating characters who do more than just live and breathe—they live riotously, get roaring drunk, have wild and sometimes hilarious love affairs, wear their hearts and emotions on their sleeves, love their country and its history to the depths of their being, and, though they take their jobs seriously, they see them as just one part of real life. The ninth of sixteen novels in the Peter McGarr series, which Gill wrote between 1978 and 2001, this one (written in 1989), like the others, features a mystery focused on one particular aspect of Irish life. Though this one involves literary history and criticism, others are much more earth-bound—focusing on eel-fishing, horse breeding, sailing and gun-running, salmon fishing, an assassination plot against a Northern Irish politician, Opus Dei, and IRA fund-raising in the US.
As always, Gill includes lively and wonderfully droll conversations throughout–the teasing and byplay one expects of close and caring relationships–both at the Garda station among his repeating characters and at home.  Peter McGarr and his much younger wife Noreen are trying to have a b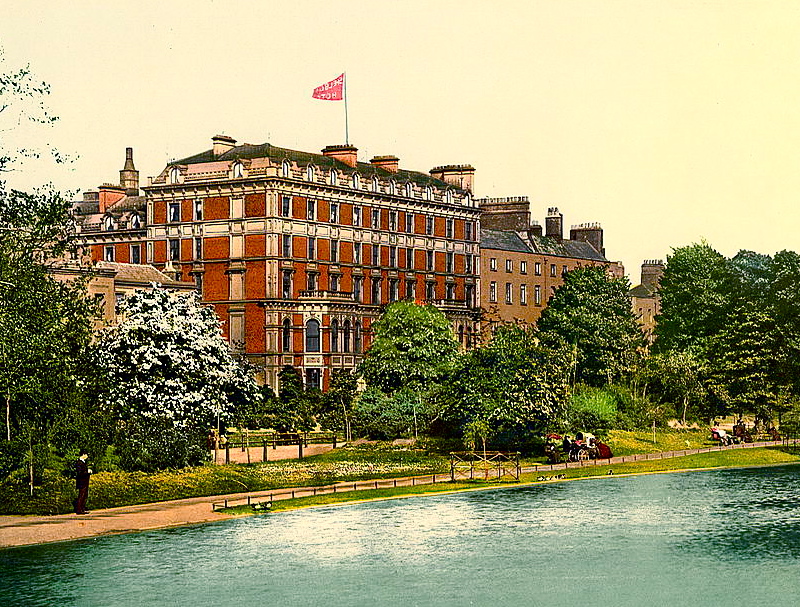 aby, while Det. McKeon is dealing with his family of ten children. And when Det. Hugh Ward and Det. Ruthie Bresnahan finally "discover" each other, one of the highlights of this novel, their love scenes are as hilarious as they are steamy. Gill's excellent satire (the Beautiful People at a book-launching), his wonderful sense of the absurd (the murder victim's wife bringing the deceased home, laying him in bed, and contacting McGarr only after he starts to "go off"), and his uncanny ability to create quirky and likeable characters make this one of the best novels in this remarkable series—and my all-time favorite.
Note: Bartholomew Gill is the pen name for Mark McGarrity, an American who graduated from Brown University in 1966, then went to Trinity College in Dublin for his Master's degree. He died in the US in an accident in 2001. Though this and most of his other books are now out of print, they are readily available through the Amazon MarketPlace and other used book venues.
Photos, in order: The author's photo is from www.fantasticfiction.co.uk
The Bloomsday image of Joyce, whom Coyle was supposed to resemble, is from www.compositiongallery.com
The Brian Boru pub, at P. Hedigan's, is a favorite spot for characters in this novel.   www.irishfarmersmarkets.ie
The famous Shelbourne Hotel, where the book launch is held, is seen here from St. Stephen's Green:  www.ballybegvillage.com
St. Michan's Church, where a brawl takes place in the sanctuary, has a collection of mummies (pictured here) in the downstairs vault, preserved by the limestone walls. Open to the public, Monday – Saturday. www.dublinsightseeing.ie