Note: Originally written in 1988 and just recently released in a new edition by Graywolf Press, this book was WINNER of Spain's National Literature Prize in 1989.
"We were young and green [as school children], not in the least preoccupied with the past.  The fact is that the world was more than enough for us.  It spread itself before our eyes like a peacock's tail and each day brought us a thousand different things with the promise of a thousand, ten thousand, or a hundred thousand more new things to come.  And what was the world?  It was impossible to say really, but it seemed immense to us, unbounded by time or space."
Last week, if som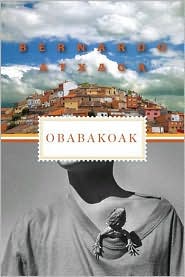 eone had told me that I'd be able to take only one book of short stories with me on a long trip to a desert island, I'd have looked first at all the powerful and intriguing stories by Andre Dubus II.  Then I'd have thought about the stories of John Updike, another favorite story writer, pausing for a long time over the volume which contains "Pigeon Feathers," one of my favorite stories.  Today, however, I'd be gravitating toward this book, completely different from any collection of stories I've ever read, a volume containing so much variety and color in its subject matter, so many overlapping themes, such strange and ultimately intriguing characters (who peek in at various points throughout the book and revisit us in new stories throughout), and so much fascinating discussion about the nature of stories and story-writing that ultimately, I'd probably choose this one for the island trip.  The Dubus and Updike collections are among the best in the world, but on my desert island I think I'd want the stimulation, excitement, humor, uniqueness, and, especially, the sense of wonder that are all contained in this one volume.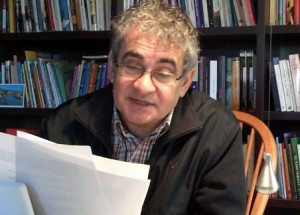 Written by Bernardo Atxaga, a contemporary author who writes in euskera, the language of the Basque country, Obabakoak is alternately called a novel and a short story collection.  Too loose to fit the definition of a novel for most people, it still has some repeating characters, and the ending of the book depends on the reader's careful notice of details among the stories at the beginning.  The integration of the beginning and the end make this a more connected group of offbeat stories than one usually sees.
Set in Obaba in the Basque country, the book allows myth and magic to overlap with theological questions in a story about a poor, ignored, and lonely boy who may or may not have turned into a white boar, which attacks and kills the cruelest people in the village and terrifies the priest.  Animism adds pleasure to the life of an eleven-year-old girl living in the most remote corner of the village, as she walks with her grandfather, saying hello to the bat Gordon, her dog Toby, her horse Kent, and Frankie the chicken, who walks ahead of the group to kill the imaginary snakes.  In time, the reality of farm life and poverty intrude to mar her growing up and shock the reader.
In other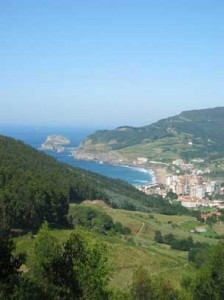 stories, a nine-year-old boy meets a man who cannot stop talking and cannot function because his memories are so vivid, and then later meets an old friend in a psychiatric hospital who has had electroshock treatment and now has no memories at all.  A young boy is seduced by the village teacher, frustrated because she has not heard from her lover at home, wantonly destroying the boy's life.  Angels appear and disappear,  dreams and nightmares become real, and characters become incarnations of the devil.  While religion seems to inform the lives of the characters, religion here is a cultural characteristic built from the stories the characters have shared from their own lives, and not a religion based on external doctrine.  The deaths, and even murders, which are at the root of many of these stories are often attributed more to fate or superstition than to any sense of religious destiny, and as the stories of these deaths are repeated a village heritage and history are formed.
The second half of the book, "In Search of the Last Word," consists of many very short stories, most of them traditional plots common to other parts of the world, and as Atxaga develops these stories through his narrator, the narrator's friend, and "the uncle from Montevideo," the characters also talk about writing and what stories tell about the culture and the characters who tell and retell them.  Albino Maria becomes deaf when a lizard climbs into his head through his ear, and a "Mr. Smith" tells of the wife of a scientist who goes deep into the Amazon looking for her husband and finds him completely changed, a stranger.  A bicycle rider of great renown in the village proves to have feet of clay.  These stories, for which the story-tellers are always looking for the "last word," lead to discussions in which life's truths are plumbed and the nature of fiction is examined.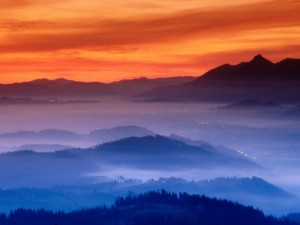 One section, entitled "How to Write a Story in Five Minutes," a playful and teasing examination of the creative process, is hilarious, while another, "How to Plagiarize," gets into the ironies and humor of developing themes that have existed for generations.  The conclusion will leave the reader with a huge smile of recognition as old characters come back for an encore, not necessarily pleasant.  Ultimately, "Life," however, "is a journey full of difficulties in which Chance and Free Will intervene in equal measure, a journey, in which, despite those difficulties…it is possible to advance and safely reach that final pond where the Great Mother Goose awaits us."  Stories within stories within stories take the reader on dozens of journeys to discover new places, new and strange characters, and old themes seen in new incarnations.  And the book is really fun!  Definitely a collection that will give pleasure whether you are on a desert island or just looking for some great stories at home.
ALSO by Bernardo Atxaga: THE ACCORDIONIST'S SON and     SEVEN HOUSES IN FRANCE
Notes: The author's photo is from http://en.wikipedia.org
Bike trips through Basque country are offered by this site: www.bluemarble.org, which has supplied this photo.
Guipuzcoa, featured in the magnificent photo of the fog, is where Bernardo Atxaga was born.  The photo is here: http://www.vidwallpapers.com
OBABAKOAK

REVIEW. Basque Country, Exploration, Literary, Short Stories, Spain

Written by: Bernardo Atxaga

Published by: Graywolf Press

Date Published: 03/02/2010

ISBN: 978-1555975517

Available in: Ebook Paperback