Maybe it is Joyce who should be compared to Nolan!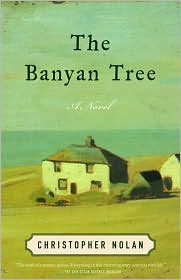 Although Nolan's prose has often been compared to that of other, more famous Irish writers – James Joyce, Dylan Thomas, W. B. Yeats, and Gerard Manley Hopkins, for example–his style is more accessible, making his story more readable, more emotionally powerful, and more personally involving than anything I've read by these other great writers. Main character Minnie O'Brien lives, loves, ages, aches, and ultimately haunts. She's an extraordinary character presented in an extraordinary way by an equally extraordinary author.
The basic story line is simple: Minnie O'Brien, an Irish countrywoman with a love for the land and her family, watches her three children grow up and leave the farm. As she ages into her eighties, she tries to keep the farm going, waiting for her youngest son, from whom she has never heard a word since his departure at age 17, to return to claim the land. But to describe the book in these terms is like describing Ulysses as a story about a man walking around Dublin.
Nolan brings her to life by following the first rule of fiction: "Don't tell about something; recreate it." He does this, in part, by using vivid, emotionally charged words in new ways, sometimes using adjectives and nouns as verbs, conveying not only the emotional sense but also an action: In describing Minnie's actions at the death of her husband, we find that her cries were "cartwheeling around the room," before "she sacked her voice of screams" and dried her eyes, going downstairs to "perform the miraculous loaves and fishes reenactment," for the neighborhood wake.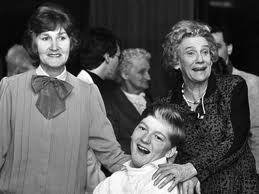 Minnie's connection to the land, her love for Peter, her devotion to her children, her commitment to what is good, and her ability to keep dreaming of the future, even as she is dying, are all part of the banyan tree of her life, one which will continue to bloom long after one finishes this marvelous book.  (On my list of All-Time Favorites)
Notes: The author's photo appears on http://www.dash30dash.com. Born with cerebral palsy, Nolan could move only his head and eyes.  His mother arranged to have a "unicorn stick" made so that he could learn to write and communicate through a stick attached to his head, which he used to type out his thoughts.  Obviously, this was a long process, and Nolan was not able to revise as most other authors revise.  As a result, he thought out all his words well in advance so that his first draft was his final draft.  He died in February, 2009, at the age of forty-three.  His obituary is enlightening:  http://www.nytimes.com/2009/02/24/books/24nolan.html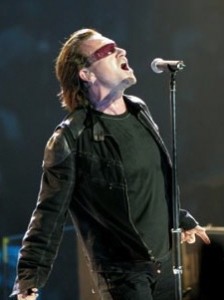 According to the Times, Nolan attended school with some of the members of the U2 band.  Bono wrote the lyrics to "Miracle Drug" in Nolan's honor, two stanzas of which are given here: "I want to trip inside your head/Spend the day there…/To hear the things you haven't said/And see what you might see/…/The songs are in your eyes/I see them when you smile/I've had enough of romantic love/I'd give it up, yeah, I'd give it up/For a miracle, a miracle drug, a miracle drug./"  The entire song (extremely moving) is presented here:  http://www.macphisto.net/The Bono photo is from http://redcarpetroxy.com
A video of this song, Bono's homage to Nolan, may be seen here. It begins about 2 minutes in: