Note:  In  2018, when Daisy Johnson was SHORTLISTED for the Man Booker Prize for Everything Under, her first novel, she became, at age twenty-eight, the youngest author ever to be shortlisted for this prize.  This novel, her second, was NAMED one of the TOP TEN BEST BOOKS OF THE YEAR by Publishers Weekly.
"My sister is a forest on fire.

My sister is a sinking ship.

My sister is the last house on the street." – July, speaking of September.
If Jerem
y Olson's arresting cover art does not inspire new readers to investigate this book, the descriptions in the novel's epigraph certainly will.  In addition to the quoted metaphors, above, July, the sister of September, also describes her as a black hole, a falling tree, the last packet of crisps, and a bricked up window.  It takes little imagination to appreciate that this book is about to become a dark, perhaps horrific, psychological novel involving two sisters and, at a distance, their mother.  Quickly involving her readers in the narrative, author Daisy Johnson depicts the disturbed family arriving at a decrepit house in the North York Moors.  The sisters and their mother have moved there from Oxford, where the girls have lived all their lives to date, and none of them have any real expectation that they will be leaving this remote location anytime soon.  Sheela, the mother, promptly disappears into a neglected but unoccupied room which will be hers for the expected duration, while the girls will be on their own in their own area of the house.  Hints about the past and references to something the girls have done in Oxford may have been responsible for the mother's silence and isolation, and July suspects that their real crime is having been born at all.
Age fifteen as the novel opens, July, most often the speaker, and her sister September, ten months older, share the drama, which shifts in time and in the sisters' recollections of events in Oxford before their arrival on the moors – their friendlessness, their bullying, and their discovery that they are "haunted," to the point that they sometimes "become" each other.  "When one of us speaks, we both feel the words moving on our tongues.  When one of us eats, we both feel the food slipping down our gullets."  They suspect that one's lungs breathe for both and that "a single heart beats a doubling, feverish pulse."  Now about to live in a house which belongs to the sister of their deceased father, a house called Settle House, they discover it with little furniture, a scummy bathroom, an empty refrigerator, and someone else's food in the pantry.  Though their mother is, ironically, the author of children's books, she is "mostly just a mother to us and she is in rooms the way tables and chairs are."  The mother tells them she will always love them and that they can come get her if they need her, but for now, she says,  "I need some time."
As July relives her earlier life in Oxford, she also describes ways that September protects her, and as the details of their teen lives there emerge, readers will immediately realize that July's sister September has problems with violence and that July is as much a victim of her sister as are some of their bullying classmates.  July has problems sleeping and sometimes sees things that are not there, but the sisters have made a pact, at September's insistence, that they will "weather whatever as going to come."  Further details of this pact are revealed as the action develops, and as flashbacks to their family life in the past include remembrances of their father and their aunt, of their first trip to Settle House, and of their mother's bizarre relationship with them.  Their preoccupation with nature, including ants and birds, and the TV programs of David Attenborough, do not translate into peaceful reveries.  Neither do the games they play of "September Says," which require July to do whatever September demands, including, at one point, eating an entire jar of mayonnaise, and later, more dangerous and sometimes bloody activities.
Author Daisy Johnson keeps the suspense at fever pitch – in much the way July lives her life, at this point – yet still the action feels surprisingly real and the characters almost normal.  As teenagers the girls think about boys and about being friends with others their age, but ultimately they rely on each other, and with a mother who is not actively involved in their lives, the girls, especially July,  become victims as much as protagonists. Reality and imagination, sometimes devolve into nightmare and hallucination, and readers will not be sure, much of the time which is which.  For the girls, sex here is a pervading and looming pre-occupation, one which, when combined with alcohol, becomes even more difficult to interpret, the damage done in its name very real but not always understood, by July or the reader.  For the reader, "living" with the main characters in two worlds – a real world and their uncertain nether world – keeps the excitement high, but it also makes the thematic and necessary dramatic resolutions more difficult.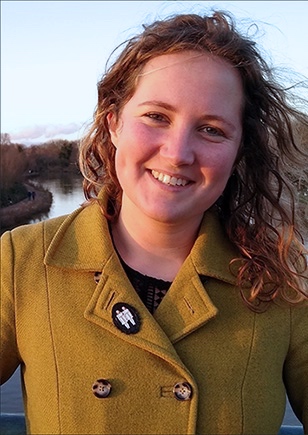 Author Daisy Johnson comes through, however.  Details from the girls' final days in school in Oxford become clarified, and ultimately, when the climax occurs in the conclusion, and September and July make a final pact, the ending is inevitable – but with a surprising twist.   As the novel flashes forward many years into the future, the reader explores the possibilities outlined in all July's dreams and nightmares and within all the experiences she has had with her family and her mother.  Time and love and fear and hope all combine to grab hold of reality, at least for a brief time, and a true resolution does, inevitably, arrive.  As July says, "It was always supposed to be this way.  It could never have been any way but this."  And the reader does understand.
Photos:  The old house in the countryside appears on https://www.lancs.live
David Attenborough, with snake, had a TV program that both girls particularly enjoyed.  https://www.pinterest.co.uk
The sisters from the movie "The Shining," may be found here:  https://www.pinterest.com   Uploaded by Chris Speed.
The author photo is from https://www.publishersweekly.com
SISTERS

REVIEW. PHOTOS. England, Literary, Mystery, Thriller, Noir, Psychological study

Written by: Daisy Johnson

Published by: Riverhead Books

Date Published: 08/25/2020

ISBN: 978-0593188958

Available in: Ebook Paperback Hardcover