"The butcher boy has the cruelty of his father but lacks his father's cleverness which makes him very dangerous. At this point, it's all about the money. It's what's holding the clan together. It's why the loyalists remain loyal. It's why children are dying by the thousands. But if you could actually get control of the money…the possibilities would be endless." –Ari Shamron, about Syria's ruler.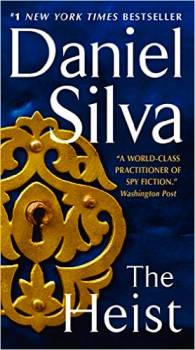 Daniel Silva's fourteenth novel featuring Gabriel Allon, an Israeli secret service agent who also works as a restorer of fine art, starts with the gruesome torture murder of a former diplomat to the Middle East, found hanging by his wrists from the chandelier of an estate on Italy's Lake Como. The victim, suspected of being both a collector and an exporter of stolen paintings from Italy, is well known to General Cesare Ferrari, head of the Art Squad of Italy, and Ferrari knows whom to contact to investigate this case about stolen art, who buys it, and why. Gabriel Allon, who is currently in Venice restoring an altarpiece, made his reputation with the Israeli secret service as a young man when he personally tracked down and executed six Black September terrorists who had killed eleven Israeli athletes during the 1972 Munich Olympics. Though he regards himself as an artist and art restorer, he is widely recognized as someone who will stop at nothing to right terrible wrongs and bring about true justice. He has remained connected to the Israeli secret service ever since then, and often helps other intelligence agencies throughout Europe.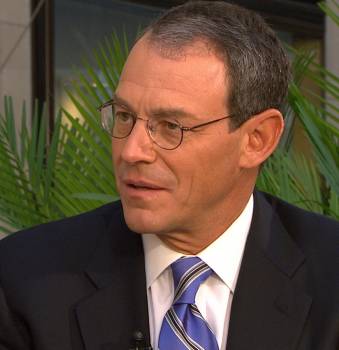 Allon has been working on the restoration of Paolo Veronese's "Virgin Assumed with Saints," the main altarpiece in the small, sixteenth century church of San Sebastiano in Venice when General Ferrari asks him to help find the murderer of Jack Bradshaw at an estate along Lake Como. Bradshaw is believed to have been a collector of stolen art masterpieces, and he may also have been an exporter and seller of them.  The condition of Bradshaw's body, which bears the marks of extreme torture, lead Ferrari and Allon to speculate that the murderer may have succeeded in gaining whatever information he needs to retrieve and sell the paintings Bradshaw may have had in his possession. Allon, now happily married and awaiting the arrival of twins, is reluctant to become involved, but as he is an old friend of the now-traumatized person who discovered Jack Bradshaw's mutilated body, he finds himself unavoidably drawn into the case. Further investigation suggests that Bradshaw may have been working to acquire these stolen paintings for a single individual.
Throughout this first part of the novel, Silva presents examples of real lost and stolen art works, many of which are thought to be in the possession of art thieves who sell these historical treasures to unscrupulous collectors for one-tenth their real value, a way for the new owners to launder cash and keep the extent of their huge fortunes secret. He goes into particular detail about Caravaggio, whose painting of the "Nativity with San Lorenzo and Francesco d'Assisi," painted in 1600, was stolen in Palermo, Sicily, in 1969, reportedly by the Mafia there. General Ferrari is desperate to find it, as is Allon, who approaches the Mafia in Corsica as part of his investigation. The don of the Orsati family, an unusual "friend" of Allon, claims that he himself was in Palermo the night it was stolen and may have been the first person to discover its loss.
Further action concerns the use of art forgers who may copy a masterpiece and substitute it for the real thing long enough to escape with the original, and Allon soon becomes involved with the disappearance of Van Gogh's "Sunflowers" from the Rijksmuseum in Amsterdam. Ultimately, he meets with a man in Syrian intelligence with direct connection to the ruler of Syria, who has a fondness for art and an even greater fondness for hiding his incredible wealth. As someone in Israeli intelligence comments, "He's a man who's used systematic torture, indiscriminate artillery barrages, and chemical weapons attacks against his own people. He saw Hosni Mubarak put into a cage and watched Muammar Gaddafi being lynched by a bloodthirsty mob. As a result he's concerned about what might happen to him if he falls, [and he wants] a little nest egg for him and his family." Allon, the Israelis, and western intelligence organizations determine to follow the money wherever it leads them, even to Syria, if necessary, hoping to locate the missing paintings and return them to the rightful owners.
The action in the first part of this novel feels familiar and resembles that of other novels in the series, as many of the same characters from the thirteen novels which precede it reappear here. The cast is huge, and readers unfamiliar with this series will be challenged to keep all the characters and their past histories straight, unless they keep a character list. The novel really hits its stride in the second half, however, as Allon and others follow the money and become involved with some of the Syrians. Here Silva discusses many of the horrors of the war in Syria, some of which have had little or no publicity here, and its effects on particular individuals, one of whom may be willing to help Allon at a huge risk to life. His trips to Israel to visit their security people, also involve discussions of Allon's own future with the service, and as he organizes members of the staff to address particular aspects of the Syrian investigation, he himself comes more fully alive for the reader. His marriage and his impending fatherhood, his goals for the future, and his genuine concern for the people who work with him make him much more human.
The action moves at top speed, held back in the beginning by the reader's need to track the large cast of characters. Though the characters do become more familiar as the novel continues, they also, however, begin to use false names as part of their disguises, adding another layer of complexity. The action extends from London and Paris to Germany, Switzerland, and Italy, and then moves into Syria and Israel, keeping the reader flying back and forth with the characters to many different locations. Some readers may become frustrated by thin characters and many different locations, but readers who love paintings and can identify with the commitment of Allon, Gen. Ferrari, and others to protecting them for posterity will be rooting for their success throughout, while those most interested in the money trail will be equally intrigued.
ALSO by Silva:   THE CONFESSOR,      THE ENGLISH GIRL,     and      THE FALLEN ANGEL
Photos, in order:  The author's photo appears on http://www.today.com/
Veronese's altarpiece entitled "Virgin Assumed with Saints," which Gabriel Allon has been restoring, is located inside the Church of San Sebastiano in Venice. https://www.pinterest.com
The photo of the sixteenth century Church of San Sebastiano, where Allon works, is by Didier Descouens: https://en.wikipedia.org/
Caravaggio's masterpiece, "Nativity with St. Francis and St. Lawrence," was stolen in 1969.  It is still missing.  https://en.wikipedia.org/
Among the many paintings of sunflowers by Vincent Van Gogh is this one, belonging to the Rijksmuseum, which I think is one of the most fascinating of all, one I've never seen before.  Photo by Ras Marley:  https://www.flickr.com/
THE HEIST

REVIEW. Gabriel Allon (Book 14), Italy, Mystery, Thriller, Noir, Social and Political Issues, Syria, Israel

Written by: Daniel Silva

Published by: Harper

ISBN: 978-0062320063

Available in: Ebook Paperback Hardcover