Abbey Road, London: "I stepped on to the pedestrian crossing on Abbey Road, the famous zebra stripes, black and white, at which all vehicles must stop to make way for pedestrians.  The Beatles crossed this same road in single file on 8 August 1969 for the record cover of Abbey Road.  John Lennon leading in a white suit, George Harrison last in line wearing blue denim, Ringo and Paul between them.  A car was coming toward me but it did not stop.  I fell…."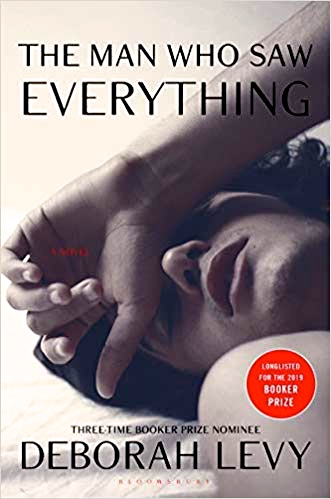 Author Deborah Levy's unique and hypnotic character study opens with Saul Adler, a twenty-eight-year-old British historian writing a lecture on "the psychology of male tyrants," in which he describes the way Stalin flirted with women by flicking bread at them across the dinner table.  It is September, 1988, and in three days Saul will travel from London to East Germany, the GDR, to "research the cultural opposition to the rise of fascism in the 1930s at Humboldt University."  He will leave behind his photographer girlfriend, Jennifer Moreau, who is just beginning to be recognized for her artistic photography and is about to have a show in London.  Saul will live in a divided country which has only recently allowed albums by the Beatles and Bob Dylan to be released there, the lyrics having been studied by officials and finally cleared of accusations of "cultural corruption." It is Jennifer's idea to re-shoot the iconic Beatles photograph of Abbey Road by showing Saul himself crossing Abbey Road, so he can give a copy of it as a present to Luna, the Beatles-fan-sister of Walter Muller, who will be his translator in East Germany.  When, during the photo shoot, he is grazed by a car, smashing its outside mirror, he barely avoids catastrophe.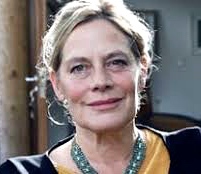 When photographer Jennifer appears a few minutes later to take his photo, the main narrative begins, with the author providing key information about Saul and his life.  His father, a communist, has died recently, and as Saul dissolves into tears at the accident scene, he wonders if his father's death may be partly responsible for his emotional display.  He picks up items which have fallen out of his pocket at the scene of the accident, and wishes he could see his deceased mother again.  He goes with Jennifer to her flat, where they make love and he proposes to her, only to have her declare that "It's over between us, Saul…but I'll send you the Abbey Road photos, anyway.  Have a good time in East Berlin."  Typically, Saul had never doubted her love.  As he walks back to his own place, he reminisces about his callous brother Matthew, a bully also known as Fat Matt, thinks of the future, and plans how he will bury some of his father's ashes in East Germany. His thoughts of his father are mixed, however, since his father has described him publicly as a "nancy boy," in part, because he always wears his mother's pearls, which his father gave him to remember her by.  As he begins to pack for his trip, there's a fire alarm in his apartment building, and he ends up cuddling with a black poodle in a neighbor's apartment, where he also muses about his good friend Jack.  He gets so distracted that he forgets to buy canned pineapple which he has promised to take to East Germany for his hosts.
Part II, a few days later, opens in Berlin.  The seemingly casual and unconnected details, which stir the reader's imagination as the narrative begins, are more complex and more relevant to the big picture of the novel than they may seem to this point. In fact, the novel's title about a man who "saw everything" quickly becomes ironic, since Saul Adler, with his "rock star good looks," sees a lot but understands very little of what he is seeing.  The opening quotation of this review, describing Saul's accident at Abbey Road, offers a key to the novel, as it actually appears at the halfway point in the book, in a chapter dated 2016, repeating almost exactly the description of the 1988 accident given in the opening chapter.  The repetition and slight expansion of the later details raise obvious questions about the long-term effects of that accident, ultimately leading to questions about whether Saul endures two such accidents – and whether he is an unreliable narrator. He confuses details, describing an anachronistic cell phone in the accident's description in 1988, and telling someone in 1988 the date when the Berlin Wall will fall.  Characters from one part of Saul's life reappear in different guises in other places and times, even after their "deaths,"  and he has no way of knowing that his accident on Abbey Road in 1988 will eventually lead him to question virtually every aspect of his life and those connected with it: his family and their often tense relationships with him; his lovers and friends of both sexes; his deepest values and his sense of honor and obligation; losses and deaths as time passes; and, most importantly, his own inability to commit fully to those he thinks he loves.
Part III, takes place in London in 2016, twenty-eight years after he posed for his first Abbey Road photo.  He is now fifty-six and is hospitalized.  He has had the same accident on Abbey Road all over again – or has he?  The name of the driver of the car is the same, though this time the car is a Jaguar XKE.  As he lies in the hospital, he sees and talks with his father, whose ashes he has already buried in translator Walter Muller's garden in 1988; he sees photographer Jennifer, now fifty-one, with whom he lived in America and tells her he is in love with a man; he sees Rainer, an informant from East Germany, dressed as a physician; and he muses about walking on Marconi Beach in Wellfleet, Massachusetts.  Other events from the past also echo throughout the novel and culminate in 2016, with new information changing the reader's perceptions of the main characters and their relationships with their friends, family, children, and acquaintances.  Love stories are fluid, not only among the men and women but among same sex friends. Parent-child relationships are shown to be particularly fraught.
When Saul, in the hospital, ultimately has to look into the mirror for the first time since his accident in 2016, he hates what he sees – a middle-aged man whose beauty has been "blown to bits."  As he stares, he asks himself questions – "Are you curious about other people? Or do you walk on the outer edges of life, indifferent, remote, tormented by the affection human beings seem to feel for each other?  Are you loving?  Have you ever been loved?"  As all the people he has known appear or seem to appear during his hospitalization, Saul comes to some long-delayed conclusions about his own life.  Author Deborah Levy succeeds admirably in creating a unique and fascinating novel in which she calls into question the very nature of reality and a person's understanding of present and past, both in his own life and in the larger world.
Photos.  The author's photo appears on http://www.dalkeybookfestival.org
The Abbey Road album cover is featured on https://www.barnesandnoble.com
The Jaguar XKE 1961, supposedly the car that Wolfgang was driving when he hit Saul, may be found here:  https://www.hemmings.com
Marconi Beach, part of the Cape Cod National Seashore, is shown on https://www.planetware.com/
In 1990, when Saul meets Walter in Berlin to catch up on his life, he spends time looking at "Man Overcomes Space and Time" on the facade of a building in Mitte:  https://www.alamy.com
THE MAN WHO SAW EVERYTHING

REVIEW. PHOTOS. England, Experimental, Germany, Literary, Psychological study, Social and Political Issues

Written by: Deborah Levy

Published by: Bloomsbury

Date Published: 10/15/2019

ISBN: 978-1632869845

Available in: Ebook Hardcover