"Connect the prose and the passion…both will be exalted."
In thi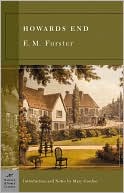 s 1910 story of Edwardian England, Forster illustrates the conflicts between the superior attitudes of the aristocracy and a developing feeling of obligation toward the "lower" classes which World War I will soon bring into sharp relief. Margaret and Helen Schlegel are intellectual and sensitive to the arts, with compassionate hearts for those less fortunate.
When Margaret, at age twenty-nine, is affianced to Henry Wilcox, the much older, widowed husband of a friend, this conflict of attitudes is brought to the fore. Henry, insensitive and believing himself actually entitled to his family's privileges, is cold and reserved, though Margaret believes that "Henry must be forgiven and made better by love."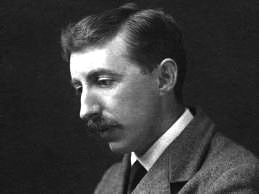 Helen, her sister, a 21-year-old with an enthusiasm for the life of the imagination, has no sympathy for Henry's failure to pay attention to the people "below him" who are dependent upon his whims. Eventually, a casual remark by Henry leads to the loss of a job for Leonard Bast, a penniless young clerk, but Henry refuses to accept any responsibility whatsoever and refuses his wife's entreaties to give the destitute Leonard a job.
Immensely sympathetic to the economic position of the poor and women, Forster illustrates their financial dependence on others. Margaret, who secures the reader's total sympathy, is charged with educating a close-minded dolt like Henry to be kinder and more empathetic towards the people he considers below him, but she achieves only limited success.
Filled with incisive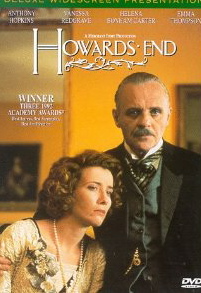 observations and great wit, the novel follows the narrative pattern of a melodrama, but Forster's sensitivity to both sides–the practical and conservative values of Henry vs. the emotional and idealistic sides of Margaret and Helen–elevates the novel above the tawdry. Henry is a product of his time and his class, but though times are changing, he is too dense to realize it. The Wilcox home at Howard's End is a microcosm, and its conflicts are those of the nation at that time. Thoughtful and entertaining, Howard's End still draws in readers after almost a hundred years.
Notes: The DVD of this novel stars Anthony Hopkins, Emma Thompson, and Vanessa Redgrave.