"Doesn't our being together depend on what we get out of people?"
Set in the af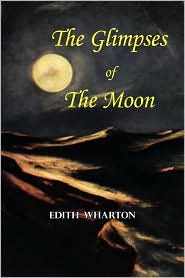 termath of World War I, this study of 1920s society, with its elements of social comedy and satire, follows Nick Lansing and his wife Susy, through the highest levels of European society. Though they have the credentials to be accepted, they are financially limited, always unsure where their next funds will come from. Nick and Susy have married for love, with the understanding that if either of them finds a more financially stable suitor with a long-term future, that each is free to dissolve the marriage. They spend their honeymoon year living in the empty European homes of their more affluent friends.
When they stay in the palazzo of Ellie Vanderlyn in Venice, early in the novel, Susy receives a note from Ellie asking her to mail four letters, one each week, to Ellie's absent husband Nelson, so that he will not know she is away. Confronted with this thorny problem, which she has been sworn not to reveal to Nick, Ellie agrees, knowing no way around the problem, since she and Nick depend on Ellie's hospitality.
It reveals no plot surprises to say that Susy's deception eventually undermines her superficial but loving relationship with Nick. Wounded by Susy's lack of trust and her deceit, Nick needs to get away. The separate comings-of-age of Nick and Susy occupy the bulk of the novel as each, still sharing the extravagant lifestyles of their friends, considers whether to honor the agreement to let the other person go if someone "better" comes along.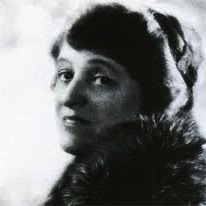 Author Edith Wharton presents their dilemmas clearly–their desire to experience the "good life," their belief that they deserve to do so, the lengths they are willing to go to make it possible, the conflicts they face between their latent ethical sense and the realities of their lives, the belated discovery that each has the potential to support himself/herself, and the growing awareness that life offers many rewards that are not financial.
Filled with trenchant observations about society and the frivolous behavior of those committed to remaining part of it, Wharton's novel draws attention to the conflict between real feelings and pretensions and between real goals and social expectations, presaging the novels of Fitzgerald. A sophisticated and elegantly written study of aristocratic society in the twenties in Europe, this is not Wharton's most thoughtful novel, but it one of her best observed.
Note: The author's photo appears on http://sarah-ball.tumblr.com
Also reviewed here:  SUMMER,   THE HOUSE OF MIRTH,  and  AGE OF INNOCENCE

GLIMPSES OF THE MOON

REVIEW. Classic Novel, Literary, US Regional

Written by: Edith Wharton

Published by: CreateSpace Independent Publishing Platform (April 22, 2014)

Date Published: 04/22/2014

Edition: Reprint.

ISBN: 978-1499216677

Available in: Ebook Paperback Hardcover