"Atonement…was possible and available for everyone."
 A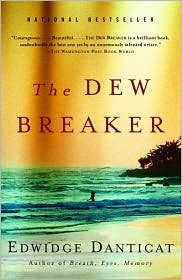 uthor Danticat introduces her story of Haitian immigrants and the lives they have escaped in Haiti with the story of Ka, a young sculptress whose parents think of her as a "good angel," her name also associated symbolically with the Egyptian Book of the Dead. Ka is in Florida with her father to deliver a powerfully rendered sculpture to a Haitian TV actress. Ka's father, who served as the model for the sculpture, however, destroys it, confessing tearfully that he is not the man his daughter has always believed him to be, and admitting that the disfiguring scar on his face was not the result of torture in a Haitian prison. He was "the hunter," he says, and "not the prey," one of the "dew breakers," or torturers, who as part of the Tonton Macoutes, committed political assassinations and inflicted unimaginable tortures on orders of dictators Francois Duvalier and his son "Baby Doc" between 1957-86.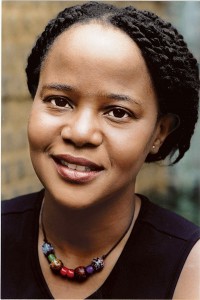 In a series of episodes which resemble short stories more than a novel in form, Danticat illuminates the lives of approximately a dozen Haitian immigrants as they remember this traumatic period "back home." As the "novel" alternates between past and present, it is told from disparate points of view–those of Ka's mother and father, a young man visiting Haiti after ten years to see his blinded aunt, a wedding seamstress in New York, a Haitian-American reporter investigating a possible "dew-breaker," a man remembering a Haitian friend's long-ago disappearance as he awaits his son's birth in New York, and a popular Haitian preacher whose arrest affects lives for many years.
The novel gains much of its power from the horrors of vividly described torture and the overwhelming fear engendered by the Tonton Macoute militia. By calling up such emotionally charged memories and presenting them in a series of episodes, the author can let the personal stories unfold without having to order events so that they lead to a grand climax. What distinguishes this "novel" from a short story collection, however, is the repeating motifs that appear throughout these seemingly separate episodes (a man's widow's peak, a woman's fear of cemeteries, for example), and by the end of the novel the connections among all the characters become obvious. A vivid documentation of many of the worst human rights abuses of the century, Danticat's novel is a moving testament to the Haitians' resilient spirit and a celebration of their survival.
Also by Danticat:  EVERYTHING INSIDE
Notes: The author's photo is from http://www.123people.com
The photo of Francois Duvalier and his son "Baby Doc," his successor, is taken from http://www.webster.edu The photo itself comes originally from WRITTEN IN BLOOD, by Robert Debs and Nancy Heinl, p. 499
THE DEW BREAKER

Review. Fiction. Haiti, Historical, Literary

Written by: Edwidge Danticat

Published by: Vintage

Edition: Reprint

ISBN: 978-140003429

Available in: Ebook Paperback Hardcover