"Behind reality loom larger things, mightier than fact."
Devastate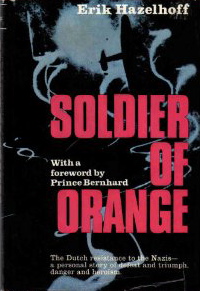 d by the surrender of his country just five days after the Nazi invasion, twenty-three-year-old Erik Hazelhoff, decides to resist. A university student in Leyden, Hazelhoff, joined by friends, makes several attempts to get to England so they can fight the Germans, before finally succeeding. Connecting with Francois van 't Sant, Private Secretary to Queen Wilhelmina, who is in exile in England, Hazelhoff and three friends agree to help start "Contact Holland," an Underground communications network between Holland and England. Ferrying spies across the North Sea into Holland proves more difficult than they have imagined, and with winter weather, high seas, and no communications network in place in Holland, their good intentions do not produce the desired results.
In this autobiographical account, Erik Hazelhoff conveys in dramatic detail the many attempts to establish Underground connections through Scheveningen, and in equally dramatic detail the political scheming between Dutch bureaucrats living in London, who simply want to continue the government's legal existence, and Van 't Sant and the Queen, who want real results. When their plans for Resistance are co-opted by other governmental agencies and Van 't Sant is demeaned as the "Dutch Rasputin," Hazelhoff and his fellow "Englandfarers" decide to take direct action, enlisting in Britain's RAF, so they can fly Mosquito Pathfinder missions over Germany.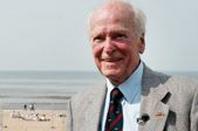 Within Hazelhoff's personal story are the stories of many other young men–his friends–all willing to face extreme odds in order to help their country. It is here that the story achieves its greatest significance. Of the 144 agents dropped into Holland between 1940 – 1944, only 28 survived the war. The statistics regarding RAF pilots are equally grim. Yet Hazelhoff tells story after story of various friends performing incredible deeds. His anecdotes about Queen Wilhelmina, to whom he eventually becomes an aide, show her to be a sensitive sovereign dedicated to saving her people, but also a woman worthy of the tribute paid her by Winston Churchill: "I really fear no man in the world–except Queen Wilhelmina."
Hazelhoff brings a w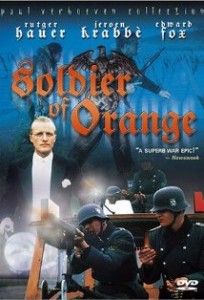 riter's sensibilities to this story. His attention to detail and ability to arrange details dramatically create a fast pace and clear picture of the action. His innate modesty keeps his revelations from appearing self-serving, and his observations about the Dutch government and Queen Wilhelmina in exile are fascinating. Filled with the kind of excitement one is more accustomed to reading in fiction, this first-person account of the Resistance is a fine contribution to the historical record and a testament to the spirit of Erik Hazelhoff and his friends.
Also reviewed here:  IN PURSUIT OF LIFE, Hazelhoff's complete autobiography, the story of a fascinating man and a true hero.
Notes: The author's photo appears on http://blogs.rnw.nl on the occasion of his death in 2007 at the age of ninety.
The award-winning film of this book starred Rutger Hauer.  It was WINNER of the Los Angeles Film Critics Association Award for Best Foreign Film in 1979 and received world-side accolades.