"[The camorristi] have nothing to lose…They face off regularly with people who don't want to lose their comfortable evenings watching TV, their enjoyable Saturday afternoons at the trattoria, their two weeks paid holiday at the beach, and that's enough to make [the camorristi] seem invincible.  I can't see a solution [to this problem], but a thought does begin to surface.  A camorrista should never take on someone else who, like him, has nothing to lose.  He should never take on, for instance, us."—Diego, referring to the Neapolitan Mafia, who have demanded protection money from him and his partners.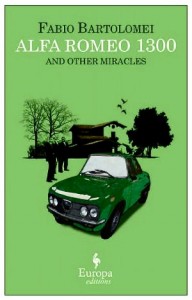 When three middle-aged losers independently and simultaneously show up to look at an old farmhouse for sale in the countryside of Campania, outside of Naples, each sees it for its potential as a Bed and Breakfast retreat.  For each of these men, creating such a retreat would represent a whole new way of life, one far more satisfying than anything he has known to date.  None of them can afford this dream, however.  Though they do not know each other, they are (barely) smart enough to realize that the only way any of them can afford to participate in the B & B project, is to pool their resources and buy it together.  Within a month, this disparate group has signed the papers together and received the keys to a farm that someone else once tried to restore but has abandoned.  They do not recognize that there may have been good reasons that the previous owners gave up.
The three new owners have varied backgrounds:  Claudio, short and timid, has been managing the family business, an all-purpose market started by his grandfather in 1910, but even he can see that it is "wilting and dying under [his own] leadership."  His wife has left him for another man, and he is now divorced and lonely.  Fausto, a bodybuilder, has been selling "Swiss" watches on the internet, aided by Sergio who is in ch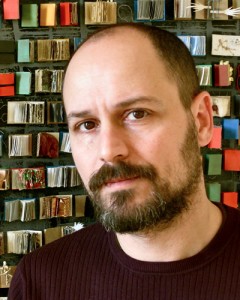 arge of Fausto's "televised home shopping" advertising.  Diego, the primary voice of the novel, is a car salesman who has recently reconnected with his dying father, becoming a devoted caregiver to him and discovering a kind of sensitivity he has never known he possessed.   These three main characters are all lonely, single men anxious to make a change in their lives, and each believes that he has some unique talents for restoring the old farmhouse:  Claudio's father was a carpenter, Fausto's was a plumber, and Diego's was an electrician.  None of them seem to realize that watching their fathers perform these tasks is different from doing it themselves, and they are determined to do it themselves.
Almost immediately, they are visited by Vito, a low-level representative of the Neapolitan Mafia (the Camorra), who has arrived in his Alfa Romeo Guilia 1300.  Vito, in his seventies, is also lonely, the Camorra representing family to him.  Fearful of what will happen if Vito returns to tell his bosses that the newcomers will not agree to the demands for protection money, the newcomers come up with a unique "solution,"  the same one that they use a few weeks later when two young thugs arrive on motorcycles to demand the same protection money.  No one in town misses these low level Mafia representatives when they disappear, and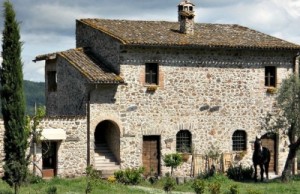 the busy restorers are completely "innocent" when they are visited and questioned many weeks later.   The restoration of the farmhouse continues but becomes increasingly complicated as the men need permits and help getting the farmhouse ready to accept guests for the Christmas holidays.
Author Fabio Bartolomei, in this debut novel, puts his talents in communications to good use here.  An expert in advertising, he knows how to capture the interest of his audience and keep it involved.  The novel is exceptionally visual, filled with sight gags which the reader can easily imagine and which beg to be captured on film.  The physical differences among the characters themselves, as they are described here, set them up for especially memorable confrontations, conflicts, and unexpected surprises, and one can only imagine the fun it would be for actors playing the roles of these characters to have the chance to act out the issues involving the B&B in the Campania countryside, the issues of love which arise as the novel moves forward, the thematic development which occurs as the characters begin to discover who they really are, and the growing self-awareness which occurs among the characters as the novel progresses.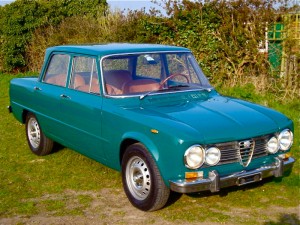 I found the novel slow to develop in the first hundred pages, but once the characters owned the farm and began work on the B&B, the book took off, becoming a fast-moving and very funny novel, filled with surprises and wonderful plot twists.  Clever and well developed, the book is great fun for those who are looking for a different kind of novel, a welcome break from the bleak and often depressing noir novels which have also been coming from Italy recently.  If this were summer, I would say that this is the perfect "beach read," full of fun, very funny, and often exciting, but since this is the beginning of winter, I'd have to say that it is a good book to curl up with on a cold, wet afternoon, in front of a roaring fire.  Readers will want pay particular attention to the titles of the last three chapters, each of which is from the point of view of a different main character.  The cumulative effect of these chapters provides a conclusion which will delight readers during the short, dark days of winter.
Photos, in order: The author's photo appears on http://unbuonlibrounottimoamico.wordpress.com
This sixteenth century farmhouse in the Lazio (Campania) countryside, restored in 2006, now a B&B, might have been the model for this novel.  http://www.deliciousitaly.com
This green Alfa Romeo Giulia is from 1973, a car similar to that belonging to Vito, the camorrista who greets the restorers of the farmhouse when they first begin work.  http://www.collectioncar.com
ARC: Europa