The twilight of an empire ends with the thunder of guns.
Focusing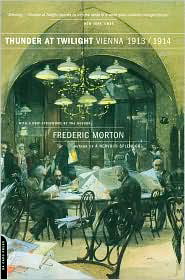 on just two climactic years, 1913 – 1914, Frederic Morton recreates Vienna in all its splendor during the last days of the Austro-Hungarian Empire. The vibrant social, intellectual, and cultural life of Vienna is examined within the context of the seething nationalism of the Balkans, the Machiavellian intrigue among the political rulers of the European nations and Russia, and the human frailties of the seemingly larger-than-life national leaders, which assure that the twilight of the empire will eventually be overtaken by darkness.
Rigorously selective in his choice of detail, Morton brings to life the varied activities of a broad cross-section of Viennese society, and reproduces the intellectual milieu which eventually leads to the rise of some of the most influential leaders of the twentieth century–Trotsky, Stalin, Adler, Freud, Jung, Lenin, Hitler, Tito, and a host of others, all of whom are part of Vienna life.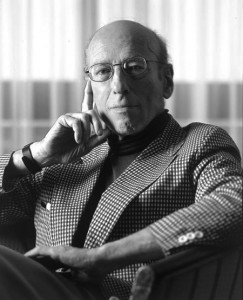 Morton's seriousness of purpose and his scholarship are undeniable, yet his primary contribution here, it seems to me, is his ability to make historical personages come to life, to make the reader feel that they were real, breathing humans with both virtues and frailties, and not the cardboard characters one finds so often in history books. Vienna, as we see it here, has a real heart, albeit one that beats in 3/4 time.
From the masquerades and balls held by all classes of society, to the revolutionary movements, innumerable newspapers and pamphlets, lively coffee houses, and seemingly endless games of political maneuvering, one feels the ferment and activity which must lead, eventually, to change. The liveliness of the city, as depicted here, is a visual and intellectual contrast to the formality and frailty of Emperor Franz Josef, making the twilight of his empire understandable and its demise inevitable. Even the empire's demise is stylish, however. According to Morton: As "The World War [came] to the city by the Danube, [it came] dressed as a ball. Tra-la…Hurrah!"
Notes:   Also reviewed here:  Morton's A NERVOUS SPLENDOR

The author's photo appears on http://www.datum.at
THUNDER AT TWILIGHT

REVIEW. Vienna, Austria, Historical, World War I, Non-fiction

Written by: Frederic Morton

Published by: Da Capo Press; Second Edition edition

Date Published: 03/25/2014

Edition: Reprint.

ISBN: 978-0306823268

Available in: Ebook Paperback