"It's not right to sacrifice everything to other people's unreasonable feelings.
The Mill on the F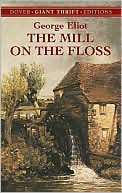 loss, published in 1860, traces the turmoil in the life of Maggie Tulliver, a young woman who has a streak of independence but who also feels close to her father and her brother and believes that she must always honor their feelings and wishes. Maggie's father is the owner of the Dorlcote Mill on the Floss River, a failing business drawing him into increasing debt to his relatives and creditors. Her brother Tom, with no interest in the mill, is encouraged to learn other skills which may suit him for a higher level of society. When the mill fails and is sold at auction to Lawyer Wakem, the Tullivers become social outcasts, at the mercy of creditors and dependent on their extended family.
Philip Wakem, son of Lawyer Wakem, is a hunchback who has been a school friend of Tom Tulliver and a special friend of Maggie, who treats him kindly and appreciates his intelligence and thoughtfulness. When the mill is sold to Wakem, Tom and Mr. Tulliver end all contact with the Wakem family, and though Maggie continues to see Philip privately, Tom eventually forces her to choose between the family and Philip. Another relationship with Stephen Guest, who has been courting her cousin Lucy, unleashes Maggie's passions and leads to a dramatic conclusion.

Throughout the novel George Eliot (the pen name of Mary Ann Evans) explores the many kinds of love in Maggie's life–her devoted love of her father, her dependence on and love for her brother, her intellectual and kindly love for Philip, and her passionate love of Stephen Guest. Creating a fully drawn character in Maggie, Eliot shows a full picture of a young woman of 1860, trying to be independent, trying to live according to society's strictures, and trying to be true to her own feelings, despite pressures from family and society. Eliot, who herself made the scandalous choice to live openly with a married man for twenty-six years, was thoroughly familiar with these issues herself, and her depictions of such themes as family loyalty and the social conventions and limitations of class carry the ring of truth.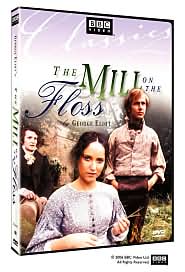 Psychologically astute in the exploration of themes as they affect Maggie, Eliot amplifies these themes through imagery from nature, legend, and even religion. Often melodramatic in plot, the novel remains realistic, even autobiographical, in its attention to character. Though it is not as fully developed as her later novel Middlemarch, Mill on the Floss is still a well developed, thoughtful novel which goes far beyond the pulp fiction being serialized in newspapers and magazines during that time.
Also reviewed here:   MIDDLEMARCH and     DANIEL DERONDA