"An old man had sat down on the bench across from me and was looking straight at me….Then suddenly the old man spoke.  "A circle with many centers…sometimes an infinite number…[he announced], and it's a circle with no circumference….Not everyone can see it….You've got to imagine it with your own power….[The old man paused.] If you put in such an intense effort that you feel like you're sweating blood – that's when it gradually becomes clear what the circle is."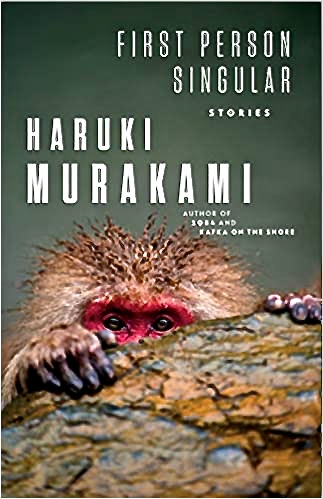 This image of the circle becomes the focus of  "Cream," the first story in First Person, Singular, the newest work by Haruki Murakami.  A young man is reminiscing about the past and the piano recitals he once shared with a young woman, when he receives a surprise invitation to attend a concert which she will be giving at a concert hall at the top of a mountain in Kobe.  Two years have passed since he has seen her, and he decides to attend, traveling up the mountain.  The higher he goes, the fewer people he sees, and when he gets to the top, the gate to the concert hall is locked and chained.  Resting in a park there at the top, he gathers his thoughts, when suddenly, a very old man appears without warning.  The old man's first words describe a strange circle with "many centers" and "no circumference."  Puzzled, the young man wonders what he is talking about and asks whether it is possible ever to see such a circle.  The elderly man tells him that if he works as hard as he possibly can to understand and fully appreciate that difficult image, "it becomes the cream of your life…the best of the best, the most important essence of life.  The rest is just boring and worthless."  Then the old man vanishes.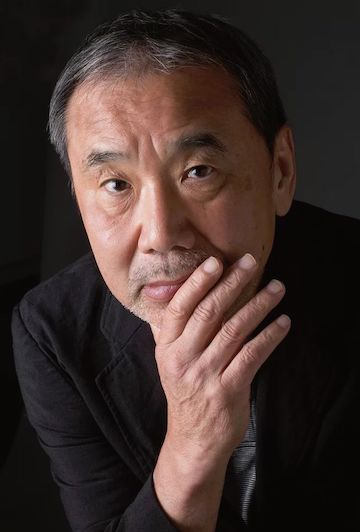 In what is the most engrossing collection of stories I have read in years, the author introduces and continues to focus, as he does in "Cream," on the very meaning of reality and how one approaches it, participates in it, and finds ways to survive and enjoy it – through love, hope, trust, friendship, and any number of other imaginative ways. Though this may seem an esoteric and complex philosophical set of ideas, Murakami's own personality shines through here – and the resulting stories are not only surprisingly lively and enjoyable, but most often fun and funny.  The subjects – including jazz, baseball, a talking monkey, and an unattractive woman who happens to share the speaker's deep love of Schumann's "Carnaval" –  are offbeat but so brilliantly relatable that this reader, at least, was able to put aside any qualms about the exotic content in order to see and enjoy what the author would do with these subjects.  
The stories never fail to intrigue. "Charlie Parker Plays Bossa Nova" takes place in 1963, eight years after Charlie "Bird" Parker vanished from sight.  Now, apparently, Parker has resurfaced, and once again picked up his alto sax to record an album in a studio outside New York.  He is even playing the bossa nova, a new kind of music for him.  The journalist who wrote this story published it when he was in college, and, he readily admits, there is really no such album as "Charlie Parker Plays Bossa Nova," since Charlie Parker died on March, 12, 1955.  Continuing his praise as if Parker were still alive, and commenting on Parker's work here with Antonio Carlos Jobim, in all its detail, the author of the article nevertheless brings Charlie Parker and his music back to life.  He receives praise for it from the editor of the journal which published it – until the editor of the journal discovers that the article has all been a fantasy.  Years later, in New York, the author of the article, while shopping in a used record store, finds a remarkable album entitled "Charlie Parker Plays Bossa Nova," and it looks exactly as he described it years ago in his fantasy journal article.  Murakami has great fun playing with this journal writer, the writer's feelings for Bird, and his love of Bird's music in a final set of twists, as reality plays its own games, both for the writer and for the reader.
"Confessions of a Shinagawa Monkey" takes place in a Japanese "hot springs town" where the writer, a visitor, has difficulty finding a place to sleep. When he finally succeeds in finding a low cost room, he is happy to stay there,  especially so when he discovers that a shinagawa monkey, one who reads, writes and speaks Japanese fluently, gives him a massage and scrubs his back in the spa, which has been his job at the inn for three years.  After dinner the monkey brings snacks and beer and confesses that he gets along better with humans than with his own kind, as he was brought up by a professor and his wife and does not really understand the society of monkeys.  The monkey admits that he does, sometimes, feel love for human females, however, and he expresses that love by stealing the women's names, the "ultimate form of romantic love."  Years later, the storyteller meets a woman who tells him that, for reasons she does not understand, she often cannot remember her own name, reminding the speaker of events from his stay at the inn and raising strange questions regarding the shinagawa monkey.
In "The Yakult Swallows Poetry Collection," the speaker, who indicates that he is Murakami himself, confesses his passion for live baseball, especially the Yakult Sparrows team.  In fact, he has chosen to live within walking distance of the Jingu Stadium where the Sparrows play so he can walk regularly to the games. As he examines why he is such a fan of this particular team, which is not a team that wins a lot, he goes over past history, his and theirs, and as he describes the ten years leading up to the first league championship of the Yakult Sparrows, he thinks back on the poems, included here, that he has written about the team and its players.  As he watches this ordinary game, he is "quietly praying that our team wins.  But at the same time quietly steeling myself for the possibility of yet another loss," the attitude of a true baseball fan.
Filled with new ideas, exciting and unexpected twists and turns, and much to think about, First Person Singular by Haruki Murakami is the most enjoyable and eye-opening collection of stories I have read in years – a journey into new worlds of imagination and an exploration of their possibilities.
ALSO by Murakami:  Colorless Tsukura Tazaki and His Years of Pilgrimage
PHOTOS.  The author's photo appears on https://www.pinterest.com
The Charlie Parker record cover is from https://illustration-awards.vam.ac.uk
The shinagawa monkey may be found on https://www.literaryroadhouse.com
The trademark of the Tokyo Yakult Swallows occurs on https://www.yakult-swallows.co.jp/en/
The quotation from Mahatma Gandhi, similar to the quotations from the mysterious man in "Cream,"
is from https://quotefancy.com
 

FIRST PERSON, SINGULAR

REVIEW. PHOTOS. Experimental, Japan, Literary, Short Stories

Written by: Haruki Murakami

Published by: Knopf

Date Published: 04/06/2021

ISBN: 978-0593318072

Available in: Ebook Paperback Hardcover