Note: In 2008 Herman Wouk became the first WINNER of the Library of Congress Lifetime Achievement Award for the writing of fiction. He was then ninety-three. His first novel, The Man in the Trench Coat, written in 1941, was followed over the next seventy-five years by twenty-two more books, most of them carefully composed and well characterized historical fiction. This new book, his twenty-fourth, a memoir about writing, has been published just after his 100th birthday.
"Literature, I tell aspiring writers, is a mug's game. The author of Moby Dick died in his seventies utterly forgotten…Not one newspaper obituary noted his passing. Some thirty years after he died…the academic field of American literature was swamped by a tsunami of second thoughts about Melville…[who now is] right up there with Aristotle, Shakespeare, Cervantes, and Tolstoy in the University of Chicago's Great Books of the Western World, #48 out of 54….A mug's game, I say, a crapshoot, the stakes one's heart's blood."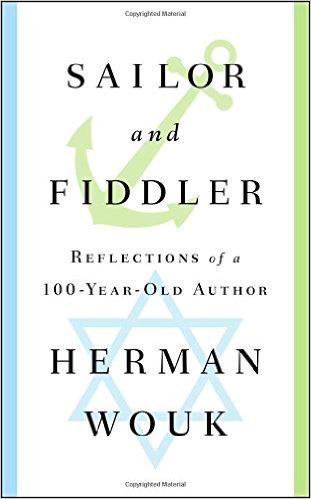 Although author Herman Wouk talks about writing as a crapshoot, he himself also had a talent for being in the right place at the right time, recognizing new opportunities and new avenues of communication (such as television) as they have arisen. This talent, combined with his incredible dedication to long-range goals and seemingly unlimited energy – several times spending seven or eight years on a single book – led to popular success as well as literary recognition. Though many people over the years have suggested he write an autobiography, he has always been reticent about his private life, and his wife even told him, "Dear, you're not that interesting a person." This book, which he has declared will be his last, is a memoir, but in it, Wouk limits its scope to his work and the people and events which influenced it. About the author, one learns only as much as he deems necessary to understand how and why he wrote what he did.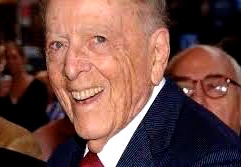 Readers who grew up with City Boy (1948), The Caine Mutiny (1951), the play of The Caine Mutiny Courtmartial (1953), Marjorie Morningstar (1955), Youngblood Hawke (1962), The Winds of War (1971) War and Remembrance (1978), and the 25-hour miniseries of The Winds of War and War and Remembrance in 1983, may be surprised at Wouk's early background. Describing himself as a "short, fat, baby-faced clown" in school, he attended college at Columbia, where "I found my feet as a funnyman." Struck by the talent shown in the 1932 Columbia Varsity Show by Arnold Auerbach,* the Big Man on Campus, he joined his Jewish fraternity, where the talented Auerbach became a mentor. After graduation, Wouk joined Auerbach as a "radio gagman" in New York, working for David Freedman, "the Gag Czar," who supplied material to three or four different radio programs for different comedians, including Eddie Cantor. Wouk and Auerbach left Freedman when they heard that comedian Fred Allen, a Boston Irishman whom they both admired, was looking for writers. They applied as a team and were hired, working in comedy with Allen, "the national Number One Funnyman" for the next five years.
Despite the rise of Hitler, the attack on Poland, and the declarations of war by England and France, "[Auerbach and I] remained as oblivious…as well-fed apes in the zoo…Draft boards formed all over the country, but not in or near Radio City." Then the Japanese attacked Pearl Harbor. Wouk, who had previously expressed an interest in joining the Navy, though he was over twenty-six, was drafted by the Army, and it was a letter from Fred Allen which paved the way for him to be released from his Army obligation so that he could join the Navy, which features so strongly in much of his later writing, beginning with his Pulitzer Prize-winning novel, The Caine Mutiny, published in 1951. Partly autobiographical, it remained the number one listing on the New York Times bestseller list for thirty-two weeks and inspired the author to write the play of The Caine Mutiny Court Martial (1953), starring Henry Fonda and directed by Charles Laughton (about whom Wouk's wife has some choice words), which opened in 1954. Five months later, the film version opened with Captain Queeg, played by Humphrey Bogart, winning an Academy Award nomination for Bogart and for the film itself.
The Caine Mutiny forms the basis for much of Wouk's first section of the memoir, the "Sailor" section. Moving to the Caribbean in 1957, building a house, and staying there with his family for seven years, Wouk takes with him all the research material he needs for The Winds of War (1971), a book about the forces which led up to World War II, a book which took seven years to write, an experience the author descries as akin to being in a "seven-year creative trance." A second novel, War and Remembrance (1978), which begins with the attack on Pearl Harbor, also takes seven years.   These two books are regarded by Wouk as his "Main Task" in this memoir. "Winds of War was the pedestal, War and Remembrance was the memorial."
Wouk has always been an observant Jew, keeping kosher throughout his life, and his interest and commitment to Israel are huge. The latter half of the memoir is his "Fiddler" section, named as an homage to Sholem Aleichem's character. This is My God (1959), a book about his faith, was one of his first philosophical books, with The Will to Live On (2001), and The Language God Talks (2011) coming much later. In between the first and the second philosophical studies, Wouk wrote several novels about Israel. Inside, Outside (1985), the book he describes as "closest to his heart," takes place during the Nixon White House and Watergate investigation and describes how the Israelis were able to gain American materiel from an embattled President. Two later novels, which again started out as one book, The Hope (1993) and The Glory (1994) provide a continuous focus on the first thirty years of Israeli history, up to the Yom Kippur War. The "lackluster sales" of The Glory,  "into which I had put my heart and soul…and special pride," however, and the lack of major interest in the book reminded the author of a line from Samuel Johnson: "Superfluous lags the veteran on the stage."
His discouragement was not permanent, however. In 1996, Jimmy Buffett came to meet him in Palm Springs to talk about acquiring stage rights to one of his lighter early novels (1965), Don't Stop the Carnival, about the problems he faced when he and his wife decided to build a house in St. Thomas back in 1965, as he was working on his "Main Task" of Winds of War and War and Remembrance. "In his easy-going fashion, [Buffett] blew "superfluous" right out of the water." His musical version of this book, opened in 1997.
Herman Wouk, one of the most ambitious and principled writers of the past century, has said that this book is his last.  With a career which has spanned comedy, serious historical fiction, popular fiction, philosophy, and religion, Wouk has sold hundreds of thousands of books and had a major impact on the people and the culture of this country. He will be one-hundred-one years old on May 27, 2016, but with his energy, I would not bet anything on this book being his last.
*Note: Arnold Auerbach, Wouk's friend from college, and with whom he works with Fred Allen, has no connection which I could find to the Boston Celtics coach of the same name, who was only five years younger.
Photos, in order:  The author's photo, when he was in his nineties, is from http://www.rte.ie
Jack Benny and Fred Allen maintained a fake "feud" on the air throughout their careers. http://www.radiospirits.info/
The Caine Mutiny film poster appears on http://subscene.com/subtitles/the-caine-mutiny
Jimmy Buffett's recording of his musical version of DON'T STOP THE CARNIVAL is from http://torrentcd.pw/
SAILOR AND FIDDLER: Reflections of a 100-year-old Author

REVIEW. Photos, Autobiography/Memoir, Historical, Israel, Non-fiction, Social and Political Issues, United States

Written by: Herman Wouk

Published by: Simon and Schuster

Date Published: 01/05/2016

ISBN: 978-1501128547

Available in: Ebook Hardcover