"Onwards and outwards the news of Barry's death spread, radiating, halo-like, from those who had been at the hospital. Onwards and outwards as far as Yarvil, reaching those who knew Barry only by sight or reputation or by name….In places, Barry himself was lost behind the nature of his ending, and he became no more than an eruption of vomit and piss, a twitching pile of catastrophe."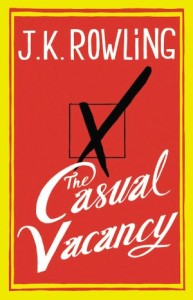 This passage from the opening of J. K. Rowling's latest novel provides a hint of the style changes to come in this, her first "novel for adults." Focusing on life in the very small community of Pagford, perhaps similar to the small communities Rowling herself grew up in as a child in Gloucestershire, Rowling emphasizes the pettiness, the rivalries, the back-biting, and the cruelties of "ordinary" life as people try to cope with the messiness of existence as it unfolds. There is no magic here to offer any hope of change, no wizard to sweep down and offer aid, either to the characters or to the reader, and as the action progresses, with its focus on the unpleasant and often violent aspects of many lives, the reader is forced to examine the elements of chance which can devastate everything that one might dream of.
Barry Fairbrother, a banker in his early forties, dies of an undiagnosed aneurism at the outset of the novel, a victim of a genetic defect. He leaves behind a wife and four children– and creates a "casual vacancy" on the Parish Council, which governs the community. Sixteen Council members deal with a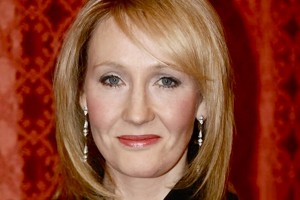 variety of community issues, one of the most pressing being the proposal to separate an area of Pagford called the Fields from the rest of this picturesque community and make it the responsibility of Yarvil, the more industrialized community which is its neighbor. A second issue involves the closure of a drug rehab facility located near the Fields, from which most of its clients are drawn. These clients are a financial and social burden for Pagford, since they vandalize bus stations, streetlights, footpaths, and public seating, all of which must be maintained by Pagford. The Field residents in their barely habitable low-cost housing are also viewed as belonging to a completely different social class – lower economic level, less education, less sense of social responsibility, and somehow less worthy of the efforts by Pagford's citizens.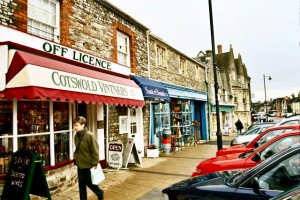 These two external issues are as divisive within the community as one would expect such issues to be. The head of the Parish Council, Howard Mollison, has long been a rival of the deceased Barry Fairbrother. Mollison, the owner of a delicatessen and restaurant, wants to split off the Fields and close the rehabilitation center, while Fairbrother sees opportunities for change and hope. The likely votes on these issues will be very close. As a result Mollison is hoping to fill the vacancy on the council with a hand-picked candidate who will support his own point of view.
Rowling introduces over thirty characters in the first fifty pages of the book, providing enough brief but specific descriptions for each character to participate in the plot which quickly unfolds on several levels of simultaneous conflict. Husbands and wives fight, spouses fight with their lovers, children and parents fight, teenagers fight with each other (sometimes resorting to bullying on the internet), teenagers fight with teachers, and two children fight simply for survival. The issues relating to the "casual vacancy" on the Council create even more conflict.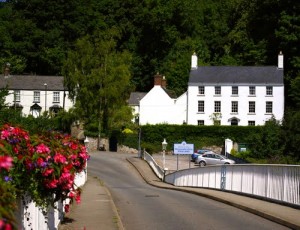 As the action develops, several people already on the council are hounded to resign after the anonymous "Ghost of Barry Fairbrother" begins to post incriminating messages on the Council's website. Racial prejudices surface, as do prejudices based on class.
The style which was so effective for Rowling when she was writing Harry Potter is less effective in this "adult" novel. Here she creates characters who are memorable for some aspects of their characters without being unique, while on the level of plot, the conflicts and crises, based on real life, are already familiar to devoted readers of contemporary fiction and, I regret to say, feel trite. At five hundred pages, this novel gave Rowling many opportunities to introduce broad themes and to develop them with sophistication and attention to universal values. Instead, she gives us a long novel which is sometimes exciting on the limited level of plot, but which remains on that limited level, never soaring into broader realms of wider scope. What starts in Pagford stays in Pagford, unfortunately.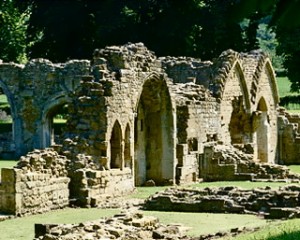 For those old enough to remember the excitement which accompanied Peyton Place when Grace Metalious published it in 1956, this novel bears some similarities. Peyton Place, however, was new and exciting over fifty years ago, and its focus on the hidden, the secret, the mysterious, and the sexy felt refreshingly original and astonishingly real. This novel, while sometimes exciting in individual scenes, felt artificial to me, as if the author had a list of characteristics that she thought would work for an adult novel. The characters here sometimes feel like paper dolls, limited by their rather stereotyped depictions, while their sheer numbers prevent the author from developing subtleties that make them come alive. A few characters are exceptions, but part of the reason these are exceptional is that their stories are so sad and so pathetic that the reader is hoping for their success, despite their limitations as characters. The conclusion, which feels powerful and moving to some readers, felt contrived to me. I do not think of myself as a cynic, but I had expected the plot to contain these twists, based on the direction the novel was taking over its five-hundred-page duration, with no miracles, no twists leading to happy surprises. Ultimately, I agreed with the harsh conclusion of Tessa, the guidance counselor, who tells one of her students here: "You think reality is up for negotiation, that we think it's whatever you say it is. You must accept that we are as real as you are; you must accept that you are not God."
Photos, in order: The author's photo (Reuters) appears on http://www.csmonitor.com
Yate, the Gloucestershire town where Rowling was born, features this central shopping center: http://www.yourlocalweb.co.uk
Tutshill, the Gloucestershire town where Rowling lived from age nine, is shown on http://www.panoramio.com
One of the unusual characteristics of Pagford is its ruin of an Abbey on the top of a hill.  Hailes Abbey, shown here, is also in Gloucestershire and may have served as the inspiration for this detail.  http://www.panoramio.com
According to the British press, Rowling has rejected the rural culture in which she grew up and which is seen in this novel.  A story about this may be accessed here: http://www.telegraph.co.uk/