Note: J. M. G. Le Clezio was WINNER of the Nobel Prize for Literature in 2008.
"I feel as if I am outside time, in another world, one so different and so far from all I've known that never again will I be able to find what I left.  That is why I feel this vertigo, this nausea:  I am afraid of giving up what I was, irrevocably, with no hope of reclaiming it."
First published in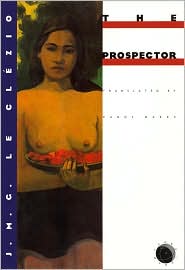 France in 1985, The Prospector signaled a change in what had been the author's style until then.  Abandoning the experimental style he employed in the 1970s, with its elusive characters and almost plotless "stories," author J. M. G. Le Clezio here creates an adventure story which is also a coming-of-age story and an exploration of culture.  Setting his narrative in Mauritius, where his French family has deep roots and where he now has a home, he creates a unique novel filled with lush descriptions and vibrant characters who appeal to the romantic in all of us while simultaneously evoking the violence and horror which mar their lives and make a mockery of "civilization."  The novel's exotic setting inspires dreams of lost worlds, mysteries, and lives tied to nature and its beauties.  At the same time, however, the author is exploring the damage wrought by foreigners whose sole purpose is to tame the land and use it for commercial purposes, specifically the plantation owners who have created and cruelly oversee the sugarcane fields worked by underpaid local help.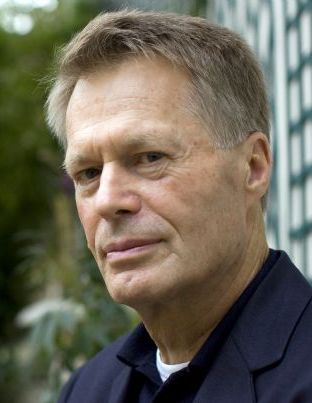 Alexis L'Etang, a child when the book opens in 1892, lives in Boucan, an area of Mauritius so remote that he and his sister Laure must be taught by their mother, as there is no nearby school.  Theirs is a richly imaginative world, filled with stories which make their world less solitary.  Their father is also something of a dreamer, a man who wants to build a generator to provide power for their part of the island, and for which he has mortgaged his house and land to his brother, a plantation owner.  He keeps himself and Alexis inspired by maps and sketches he has acquired which show where the "Unknown Corsair" has buried his treasure on a nearby island.  A cyclone which destroys their home and virtually the entire island brings an end to what had been life as the L'Etang family has known it.  "Why was God punishing the earth again?" Alexis wonders.  "Was it because people had become hardened…and because what was on their tables was provided by the poverty of the plantation workers?"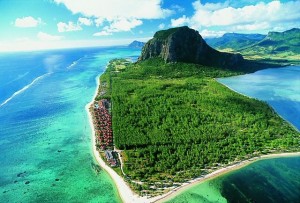 As the author traces Ali's life over thirty years, the reader observes him as a poor college student at the Royal College in Curepipe, as an office worker, and eventually, in 1910, as a sailor on his way to nearby Roderigues, where he plans to search for the Unknown Corsair's treasure.  "I know where I am going," he says. "I am going into the void, toward the darkness, gliding in the middle of the sea to a future that can not be known."   Aided by Ouma, a young native woman who helps him survive (and who may remind readers of Rima from Green Mansions), he spends almost two years identifying locations on his treasure map, before reality intrudes and he joins the fighting in Ypres and the Somme, where he learns some important lessons before returning to Mauritius and another set of life lessons.
Le Clezio is not subtle here, creating over-the-top characters who face traumatic events while living under extreme pressures, characters who are not "ordinary" and who do not lead ordinary lives but who nevertheless captivate the reader and keep his/her attention.  The novel often resembles an allegory in that every phase of the action over thirty years teaches a particular lesso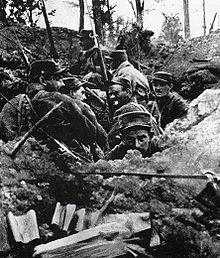 n or emphasizes a theme, to which the author deliberately calls attention.  At various times his characters remind us that  "Gold is worthless. You must not be scared…,"   "[Death] is deceitful and insidious, keeping its whereabouts secret until it wants to pounce,"  "In the end it's the lice who win wars," and "It is as if everything we see taking place here is only a game."   The lush descriptions, the often idyllic setting, and the sensual romantic scenes counteract the moralizing, however, while  the constant intrusion of harsh realities keeps the novel from becoming sentimental or predictable.
Readers interested in becoming acquainted with Le Clezio's writing may find this novel an ideal starting place.   In his Nobel Prize speech, Le Clezio, a social activist and environmentalist, emphasizes that artists, such as writers, have a duty to witness and then to act, and he himself has spent years incorporating the environment and native cultures into his writing. Le Clezio recognizes that the artist's obligations force him/her to live in a kind of solitude, which he describes as a kind of "forest."  In many ways, main character Alexis L'Etang illustrates these obligations, living on the Forest Side of Mauritius as a child, and later living in the deep forests of Roderigues and in Mananava.  There is no question that Alexis observes and aches over the injustices he sees;  the plot revolves around the actions he decides to take.
Notes: The author's photo is from http://enfinlivre.blog.lemonde.fr
The heavily forested area of Mauritius, similar to the descriptions of Boucan, is depicted here:  http://www.wayfaring.info
Soldiers participating in the Battle of Ypres, like Alexis L'Etang, are shown on http://www.encyclopedia.com
THE PROSPECTOR

REVIEW. Fiction. Coming-of-age, Exploration, Historical, Literary, Mauritius, Nobel Prize

Written by: J. M. G. Le Clezio

Published by: David R. Godine

Edition: Verba Mundi

ISBN: 978-0879239763

Available in: Paperback Hardcover