Note: This novel was SHORTLISTED for the Man Booker Prize for 2013 and is a FINALIST for the 2013 National Book Award.
"There was something elemental about so many human beings in motion at once: walking, sitting in busses and trams, pulling or being pulled along in rickshaws…The clamor of so many motors, of so many scooters and lorries and buses and cars, filled their ears.  'I like this view,' he said."—Udayan, talking to Gauri.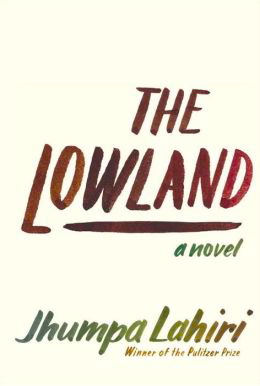 In this magnificent novel of family relationships, which is also a love story and a story of betrayal on several levels, author Jhumpa Lahiri introduces four generations of one family whose history begins in their home in Tollygunge, outside of Calcutta, and then moves off in many different directions.  Traveling back and forth in time, with points of view shifting among several different but interrelated characters, the novel creates an impressionistic picture of events which begin in 1967 with a political uprising, the family effects of which continue into the present.  Two brothers, only fifteen months apart in age, become linchpins of the novel.  Subhash, the older, more cautious brother, is far more apt to watch any action, even as a child, than his brother Udayan, the more adventuresome brother, who is always participating in the action and testing limits.  As they grow up, the brothers remain close, even as they move in different directions for college, with Subhash studying chemical engineering at one college, while Udayan studies physics at another.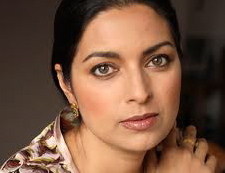 When, in 1967, an uprising in Naxalbari, four hundred miles from Calcutta, presages the beginning of a larger revolution of peasants against wealthy landowners throughout India, Udayan sees this as an impetus for wider change as a member of the CPI (M), a Soviet-style Marxist organization, and after that, as a member of the Naxalites.  While Subhash is studying out of town, Udayan is painting slogans and stimulating revolution.  Eventually, Subhash decides to enter a PhD program in marine science based in Narragansett Bay in Rhode Island.  Udayan, however, remains in Calcutta, still involved in political causes, and when he meets Gauri, a philosopher who seems to share his point of view, he suddenly marries her, without seeking permission from his family and foregoing all the usual traditions.  By doing this, he alienates his new wife from his mother from the outset and severely limits her personal and professional opportunities. Subhash, informed of Udayan's marriage by mail, has now begun working on a research ship in Buzzards Bay as part of an oceanographic research program in Woods Hole, while Udayan is building bombs and planning an assassination in Calcutta.
The author explores the differences between Gauri's upbringing and that of Udayan, and between the relationship which Subhash begins with a then-married woman in Rhode Island and the marriage of Udayan, however iconoclastic that marriage may be by Calcutta standards.  When Subhash receives a telegram to return home to Tollygunge immediately, however, he knows that some family disaster has occurred.  His return shows him how much Calcutta has changed, how much the family has changed, and how much he has missed in the interim.  Ultimately, he returns to Rhode Island, but this time he is joined by his new bride, pregnant with a child which is not his.  The father is his brother, Udayan.
The remainder of the novel considers all aspects of what constitutes a family, what responsibilities of family life can (or should) supersede all aspects of one's personal desires, and how, if at all, love can flourish under circumstances in which two people decide to adhere to a set of traditions and responsibilities not necessarily of their own choice.  As Subhash and his wife and the child, Bela, live in Rhode Island, essentially as outcasts of their Indian family, they "make do" personally, living honorably under the circumstances which life has dealt them, regardless of the fact that these are not of their own choosing.  The novel follows these characters until Subhash is in his sixties, when Bela, brought up as his daughter, is about forty.  Characters come and go, but always, the theme of family responsibility is explored in all its variations and all its emotional traumas.  Lahiri makes all her characters come alive, and the conflicts they face within themselves, in addition to their conflicts with the different people involved in their lives, are issues of such universality that readers understand and identify with them, regardless of any cultural differences which may arise.
The novel revolves around the idea that "you can't go home again," physically or emotionally, at the same time that it also considers the ideas that we are who we are.  Accepting the latter, however, is not good enough, unless we are also prepared to accept the consequences to others of our decisions to "be ourselves."  In this novel the interactions, responsibilities, and consequences are particularly fraught as the novel moves through nearly fifty years of personal and social change within one family through several generations.  A mother, whose need to grow supersedes her ability to respond to the needs of her child; a father, whose need to protect his child supersedes his ability to be honest about her parenthood; and a child whose personal needs, having been unmet by both people who are acknowledged as her as parents, supersede any sense of identity with either parent as a real person, all show the fragility of relationship, no matter now conscientious and caring the characters are, at heart.  There's no going back, the novel seems to suggest, but then, the author hints, that may not always be the case.
Lahiri's prose is often elegant, and her descriptions of settings are perfect for the uses she makes of them.  Rhode Island, along the coast, is true-to-life in its damp response to changing seasons and its glorious flourishing of life in the estuaries and marshes.  The novel is somewhat less successful in its depictions of some characters, especially those of the mothers, both the mother of Subhash and Udayan and of the mother of Bela, whose  career decision appears to be cruel.  Because she is not fully developed, her actions are, unfortunately, less understandable to the reader than they might have been.  The author does a remarkable job of straddling the line between realism and melodrama on an almost epic scale, however, a saving grace which keeps the reader actively involved and enthusiastic as Subhash and his family develop over three generations.
ALSO  by Lahiri:  WHEREABOUTS
Photos, in order: The author's photo appears on http://www.theguardian.com
Howrah Station (photo by Supe), is seen here:  http://wikimapia.org/
The cycle rickshaw, a staple in Calcutta in this period, is found on http://shabanaadam.wordpress.com/
Students in Marine Biology at University of Rhode Island, based at Narragansett Bay, are part of a program described here: http://omp.gso.uri.edu/
The map of Narragansett Bay, Buzzards Bay, and Nantucket Sound may be found at http://en.wikipedia.org/