"Maybe we're all anomalies in each other's lives, circling stars that may not be of our own choosing, sending codes into the bigness that we hope someone will decipher, to redeem us from coincidence."
In this rem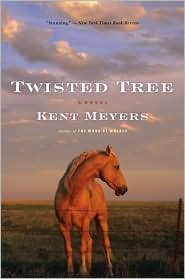 arkable impressionistic novel, author Kent Meyers focuses not on plot development and not on character analysis (however well developed the characters may be), but on the rippling effects of the death of young Hayley Jo Zimmerman on her community.  Meyers does not dwell on Hayley Jo's fate for its drama or its sadness but for its seeming inevitability, a main theme throughout the novel.  Hayley Jo's death, in turn, illuminates the choices the other residents make in their own lives and highlights the inevitability of their own fates.  As Meyers explores his metaphysical themes in earthy, naturalistic detail, Twisted Tree comes alive.   In this small South Dakota town, everyone lives close to nature and close to the bone, a place where nothing is easy, and even less is certain. Working hard does not guarantee success, religion does not guarantee peace, and random events can make and destroy lives without warning. As Hayley Jo's abductor himself observes very early in the novel, "Too much coincidence should raise suspicion, but it doesn't work that way.  People will insist on meaning—in falling stars, rolls of dice, any kind of randomness.  It makes so much possible."   And it is human nature, of course, for those in the community who have had any contact with Hayley Jo to insist on looking for meaning in the aftermath of her disappearance, often blaming themselves for what they did not do to prevent it, as if they might have changed her fate.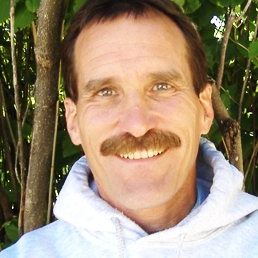 Dividing his novel into sixteen sections narrated by fifteen different characters, author Meyers shows their interrelationships with each other and their connections with Hayley Jo, ignoring the whole concept of time as he alternately explores past and present, shows how the diverse characters have known Hayley Jo, and builds the story of her death obliquely.  Hayley Jo was a championship rodeo rider, excelling in barrel races, and she had been working hard to become a long-distance runner, pushing herself to the limit on every practice run.  An anorexic, she had decided not to go to college, preferring to pursue her more physical goals instead.  Her best friend Laura Mattingly, a running partner, worried about her anorexia but never informed anyone else, and Hayley Jo's parents seem to have been oblivious to it.
As the novel evolves we meet a wide variety of characters who have had contact with her. A checker at a supermarket saw Hayley Jo and believed that she was "willfully dying."  A woman in her early thirties, who ha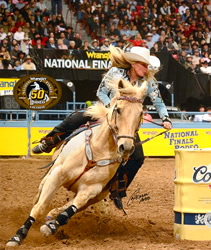 s become mentally disturbed through caring for her speechless, wheelchair-bound father for years, hears about Hayley Jo's death and connects the details with her own fantasies.  Eddie Little Feather knew Hayley Jo through the rodeo, and Shane Valen saw Hayley Jo being born when her parents could not make it to the hospital.  Her parents agonize over her death, and her boyfriend, with whom she enjoyed fishing at age thirteen, has still not reconciled her breakup with him many years later.
Each of these characters, many of whom overlap in the shared memories of other characters, contributes to the picture of the community and of Hayley Jo, but just as importantly, Meyers shows how each of these characters also faces random disasters and, in many cases, causes them unwittingly.  The characters (and we readers) may have free will to make decisions, but they (and we) have much less ability, if any, to control outcomes.  Like life, these stories, though self-contained, are open-ended, their conclusions unpredictable, a point the author makes in the darkly humorous epilogue, which takes place on an Indian reservation on St. Patrick's Day.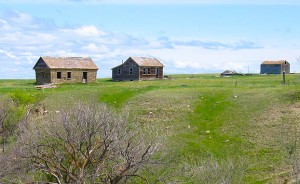 Although the novel requires careful reading and attention to repeating symbols and motifs, it is a finely created—and elegant—novel, despite its firm grounding in raw nature and in the everyday lives of the characters.  There is not a cliché to be seen as Meyers, describing the sights, sounds, and smells of Twisted Tree, recreates the context in which the characters operate and try to find meaning in their lives.  A house is an "agitation of lumber, an organ of rooms."  A trucker, finding buffalo on the road, believes that "time had leaked through a crack in itself, and the next thing he'd see was Indians on horses, chasing."  A man sleeping in an abandoned house can "hear the buffalo herd in the night, as if the night is softly grunting, the air muttering dark to the grass."
Meyers's ability to bring the atmosphere to life is so strong that it overcomes whatever limitations one might expect of a novel in which the main character remains relatively unknown—and dead—and in which there is little mystery about her fate.  He delves into the essence of life itself, telling stories and creating motifs which allow the reader to connect the themes and unite the characters and their histories.  His acceptance of dreams and illusions and his inclusion of characters from both the white and the Native American cultures stretch our imaginations, challenge our thinking, and keep us entertained every step of the way.  (On my Favorites List for 2009)
Notes: Also reviewed here:  THE WORK OF WOLVES

Kent Meyers's photo appears on http://www.narrativemagazine.com
Rodeo rider Tammy Fischer demonstrated barrel racing in this photo:  http://www.tammykey.com
The abandoned homestead in the final photo, perhaps similar to the one inhabited by one of the characters here, is from http://en.wikipedia.org