"[Siri] hadn't thought much about that [long ago] trip [to Faro Island] with her father until she and Jon and Alma were standing on Good Harbor Beach in Gloucester [Massachusetts] more than twenty years later and thousands of miles away, looking at the silhouettes of the two lighthouses, the twin lights on Thacher Island.  And Jon would turn around and say to her, 'Your light shines more' – more than the lighthouses on Thacher Island."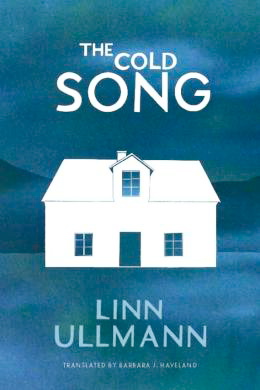 Norwegian author Linn Ullmann's novel The Cold Song defies easy categories.  It is not really a mystery, since the opening line announces that "Milla, or what was left of her, was found by Simen and two of his friends when they were digging for buried treasure in the woods."  We also know from the first page that a "boy known as K.B." was later arrested and charged with her death.  Still, this dark novel, filled with foreboding throughout, creates an atmosphere which mystery lovers will find intriguing, if not gripping, as the lives of the main characters move back and forth in time, creating their own suspense as each character reveals personal secrets and emotional limitations.  Siri Brodal, the owner of two well-established restaurants; her husband, Jon, the author of two best-selling novels; their strange, sometimes irrational eleven-year-old daughter Alma; and Siri's mother Jenny, a feisty, no-nonsense woman who is about to have her seventy-fifth birthday, form the crux of the novel and control the emotional climate throughout.  Haunting all the action, however, is nineteen-year-old Milla, who disappeared shortly after she was hired to care for Alma and her much younger sister Liv during the family's summer vacation on the Norwegian coast. The discovery of Milla's mangled remains, as the novel opens two years later, preoccupies all the characters and looms over the action throughout.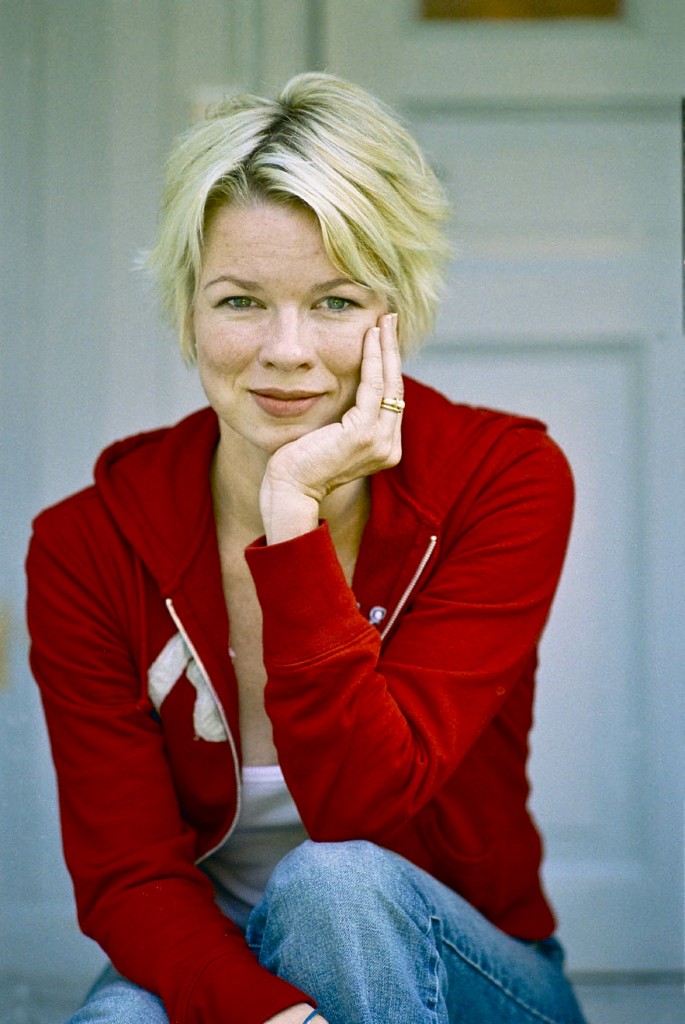 The discovery of Milla's body by children looking for treasure establishes the dark irony of the plot, and as more information is gleaned, the reader discovers that the mother of one of the boys digging for "treasure," is having an affair with Alma's father Jon, whose marriage to Siri is in jeopardy.   Siri, constantly busy with her two restaurants, is virtually the sole support of the family now, since Jon, after the success of the first two novels of his trilogy, suddenly discovers that he has writer's block and cannot write the final novel, despite the publisher's advance payments.   At the same time, Jenny, Siri's mother, to whom Alma, the granddaughter, is particularly close, lives in the somewhat decaying family mansion on the ocean, north of Oslo.  Cared for by Irma, a strange and assertive woman, Jenny tries to resist the efforts of Siri to have a big party to celebrate her seventy-fifth birthday, and when Jenny's wishes fail, she takes matters into her own hands.
As Jon keeps many relationships private and hides the fact that he has had evidence about Milla, the victim, that no one else has had, the novel continues, developing themes regarding personal responsibility vs. personal desire on several levels.  As Jon continues his pretenses, and Siri tries to deal with his almost constant affairs, Alma, now facing puberty, finds her life going off the rails, with no one in her family noticing or seeming to care much.  In a rare moment of insight paralleling many aspects of his own situation, Jon orders a copy of Billy Wilder's Sunset Boulevard film, in which William Holden, a down-on-his-luck screenwriter, becomes dependent upon a woman (in this case an aging actress played by Gloria Swanson), and loses his soul.  Whether Jon can recognize the parallels and then act on his own behalf remains to be seen.  The Cold Song eventually becomes a psychological novel with ominous overtones affecting all the characters individually as it leads to its final resolution.
Imagery of light, both real and symbolic, pervades the novel, which is also filled with startling, and often dark, imagery.  The novel also provides some insights into the life of the author herself, a successful writer in Norway who is also the daughter of Liv Ullmann and Ingmar Bergman.  At one point, Siri visits her father in Gotland on Faro Island, and sees the lighthouse with him, enjoying the earthy atmosphere of Slite, with its cement factory, while rejecting the "prettiness" of the only town on Faro, an opinion which may parallel that of the author, whose obvious love for Faro comes through in her descriptions.  Faro was her father Ingmar Bergman's residence and the location of seven of  his films, a place he treasured for its seclusion and where he  died and chose to be buried. His author-daughter, in addition to her work as a highly regarded writer and critic, is also the  co-founder and former Artistic Director of the international artist residency foundation recently established at the Ingmar Bergman estate on Fårö Island, Gotland.
ALSO by Linn Ullmann, reviewed here:  UNQUIET
Photos, in order: The author's photo appears on http://lib.ncepubd.edu.cn
Sunset Boulevard, directed by Billy Wilder (1950), starred William Holden as the failed screenwriter and Gloria Swanson as the woman who hires him to work. http://www.frieze.com/
Siri, like the author, visited Faro Light with her father.  Photo by David Arvidsson, Flickr Creative Commons photo, June, 2009:  http://www.unc.edu
A story about Faro Island, "The Enchanted Island that Bergman Called Home,"  appears in http://www.nytimes.com Photo by Dean C. K. Cox. Bergman filmed seven films there, and chose to be buried there.  Photo by Dean C. K. Cox.
ARC: Other Press