"The rarest bird ever recorded…Seen only once, in 1774, by Captain Cook's second expedition.  A routine collecting party on a South Sea island known then as Ulieta.  A single specimen captured, of a species never seen before.  Preserved by Johann Forster and brought back to England.  No bird like it ever found again, on Ulieta or anywhere else.  Extinct before it was ever really discovered."
Combinin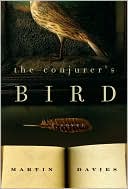 g natural history, a search for the remains of the Mysterious Bird of Ulieta, several love stories, and a number of exciting mysteries, author Martin Davies keeps the reader totally engaged and on the edge of his/her seat for the entire length of the novel.  As the novel opens, famed researcher of extinct birds John Fitzgerald is visited by Gabriela, a former lover from Brazil whom he has not seen for 14 years.  She is now in London with Karl Anderson, an aggressive researcher/natural scientist, who is actively searching for the Mysterious Bird of Ulieta, and Gabriela wants Fitzgerald to help.  Anderson believes that if he can locate the remains of this mysterious bird for the Ark Project, a project to collect rare DNA, that it will not only boost the value of the shares but will also attract much needed publicity.  Hoping to lure John Fitzgerald into helping him find the bird, Anderson offers him $50,000, an offer he refuses.  Fitzgerald has decided to search for the bird himself, eventually aided by Katya, a young graduate student renting a room in his house.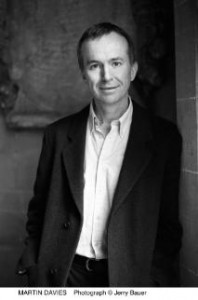 The attempt to locate the bird and information about it draws the reader into the story of Sir Joseph Banks, who was the lead naturalist on Captain Cook's first voyage in 1768. Scheduled to hold the same position on the second voyage in 1772, Banks decided at the last minute not to go, claiming that there was not enough space on the ship for him and his entourage.  Cook's second voyage took place without him, with Johann Forster as naturalist and his son Georg as artist/assistant.  It was on this second voyage that the Mysterious Bird of Ulieta was found.  Forster mounted it and his son Georg, an artist, painted a watercolor of it, now in the collection of the Royal Society.  Upon his return to England, Forster gave this bird to Joseph Banks who displayed it for four years, until it suddenly and inexplicably vanished from his collection, with no trace of it ever found again.
The secon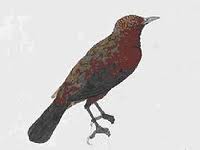 d expedition was notable for another event, however.  When the ship stopped in Madeira, a "Mr.  Burnett" was waiting to join the ship as part of Banks's party.  Hearing that Banks had decided against the trip, Mr. Burnett departed hastily for England on the next ship, but Capt. Cook found "his" behavior so odd that he noted in a letter to the Admiralty that "Every part of Mr. Burnett's behaviour and every action tended to prove that he was a Woman."  The "Mr. Burnett" story combines with the biography of Joseph Banks, creating a dramatic, often moving love story as John Fitzgerald, investigating, thinks "Burnett" may be the key to finding the remains of the bird of Ulieta.
A third story line tells the story of John Fitzgerald's obsessed grandfather, who travels to the Congo, determined to find an African peacock on the strength of having seen one single feather.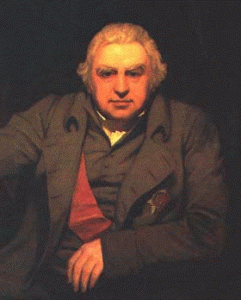 Davies, a BBC producer, knows how to organize and pace a story, even one as intricate as this one, providing numerous surprises throughout and a conclusion worthy of the best mystery writers.  With an exceptionally efficient prose style, he writes clearly and keeps the several plot lines from becoming confused, his vocabulary and syntax kept simple.  The story moves along smartly as the competition to discover what happened to this bird becomes more intense.  Occasionally, there is some awkwardness in transitions between sections (e.g., "And that was what got me thinking about grandfather.") and even an anachronism (e.g., Sir Joseph Banks referring to a "random act of kindness."), but these are small complaints in a book that manages to tell such a fascinating story, chock full of non-stop action, mystery, and romance.
Notes: The author's photo by Jerry Bauer appears on his author page on Hodder and Stoughton:  http://www.hodder.co.uk
An article about the mysterious bird of Ulieta is connected here with George Foster's painting of the "conjurer's bird."  This painting is being protected by the Museum of Natural history at Tring: http://www.nhm.ac.uk
The image of Sir Joseph Banks appears on http://www.plantexplorers.com