"Northeast Italy is a complicated territory, split between mountains and plains. And swamps that aren't marked on the maps. Swamps everywhere. Full of dangerous, lethal snakes. Places where an alligator could wallow, rake the muck, and make some trouble." –Commentary by Marco "the Alligator" Buratti.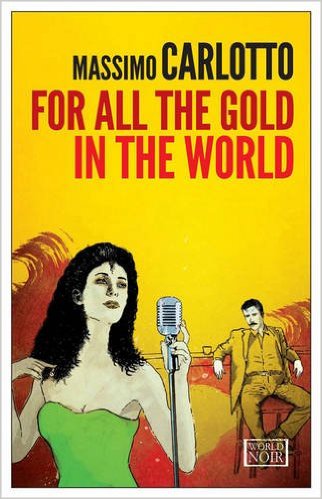 "The Alligator's" metaphorical description of northeast Italy, especially the area around Padua, comes so vividly to life in this series of Mediterranean Noir novels that the reader might be excused for wondering how author Massimo Carlotto obtained his knowledge of crime and criminals. His writing feels true. His thoughts on the judicial system in Italy feel far more sophisticated and far more complex than what one would normally expect to see in a mystery series which has made the author one of the most popular noir novelists in Europe. His own views of what constitutes "justice," if his main character Marco Buratti, "the Alligator," can be considered his "voice," are more "flexible" than those of any other author I can recall reading. At one point in this novel, Buratti, who works as an unlicensed private investigator, comments that "you can't leave someone alive if he might decide without warning to pump you full of lead or else hire someone else to do it for him." He adds that "in the underworld, when situations arise that threaten to end in a bloodbath, the thing to do, if possible, is to arrange for negotiations that will at least limit the number of corpses."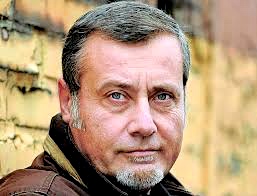 Author Carlotto's attitudes are, in fact, the product of his own experience. In 1976, when he was nineteen, he responded to cries for help from a woman stabbed over fifty times. Covered with blood from trying to save her, he was later arrested for her murder, his case becoming one of the longest cases ever tried in Italy. Lasting eighteen years, and involving eighty-six different judges, his case was tried and retried eleven times, and it was not until eleven years after all that, that he was finally pardoned in 2004 – twenty-eight years after the crime. Carlotto has known the "justice" system firsthand, and he knows it to be a fallible system, to say the least. From his own incarceration and the people he came to know there, he is also familiar with the many different and sometimes competing Mafia groups that operate within the country, each applying its own system of justice to keep the peace. Stating that he has "never made up a murder" in his novels, Carlotto claims to have researched every murder he has written about, to have studied all the autopsy reports, and even to have interviewed those eventually convicted of these crimes. (Source for biographical information here, story by Brian Oliver.)
In this novel, like the others in the Alligator series, Carlotto features main character Marco "the Alligator" Buratti, who, with two partners, undertakes very private investigations in which he must rely on formation from informants and from people friendly to him in the underworld. He cannot go to the police – he is an ex-con and unlicensed – and his partners have been his friends ever since they met in prison. They all live in and around Padua, twenty-five miles due west of Venice on the Bacchiglione River. Max the Memory, an overweight man who had once "taken a bullet in his flab" to protect Marco, has cardiac and metabolic problems, and he spends his time every morning studying the latest newspapers and recording items for his archive about local criminals and notables, information which he uses to help with their work. Max and Marco share Max's elaborate apartment, given to him by a Swiss client who was murdered by gangsters. The third partner, Beniamino Rossini, in his seventies, is a bandit, smuggler, and thief, who keeps a boat on Punta Sabbioni, an island northeast of Venice on the Adriatic, where he has contact with people from the old Yugoslavia, a well known source for drugs coming into Italy.
When Marco is visited by three gang members, strangers led by Nicola Spezzafumo, "the Goldsmith," he is brought up to date on a two-year-old crime in which three masked men broke into a country villa and tortured and then murdered the businessman-owner of the villa and an innocent housekeeper who was the mother of a boy now twelve. After two years, the police have no suspects, though an anonymous letter has told them that three men in masks dragged three suitcases from the murder scene. The owner of the villa, Gastone Oddo, was part of the gang run by Nick the Goldsmith and was the man who hid their "merchandise" and their weapons, laundered their money, and invested their profits. There had been "two million in gold, precious stones, and cash," and three Kalashnikovs, handguns, and ammunition stolen in the invasion of the villa.
Buratti refuses to take the case, however, since he realizes that if he and his partners track down the killers, the gang could then decide to shut them up permanently, or if the gang is stupid in their actions, as he thinks they might be, Buratti and Co. might end up in jail. Instead, he finds the young son of the innocent, murdered housekeeper and volunteers to work for him in exchange for whatever money the boy has in his pocket. For twenty cents, little Sergio hires him to investigate his mother's death. The three partners go about their work as the author introduces between thirty-five and forty new characters to the narrative. Since this is a novel of action, rather than character, some readers will want to keep a character list to avoid becoming confused by so many undeveloped characters engaged in several different and competing gangs, some of whom keep busy by killing each other.
As the action develops, the author provides a commentary on Italy and its on-going war on crime. From the "gentlemen bandits" of the past, which led to a code of behavior which still continues among organized crime, to their opposites – men and women who have rebelled against organized crime but still war privately against corruption – Carlotto shares his observations. He explains and illustrates through the action here that when rival gangs have a serious problem to resolve, "they talk early and often before moving on to the mass slaughter option," but he also realizes that "Civilians often have no idea that the inner workings of the underworld are so twisted that criminals turn to violence because it may be the only way to find a simple solution." There is no absolute concept of right or wrong in Carlotto's novels. Justice is what works in a given situation and leaves the greatest number of good people safe, the greatest number of most hateful people, punished. As Buratti says, "Improvisation only makes sense in jazz."
Note:  Smoothly translated by Anthony Shugaar
ALSO by Carlotto:  BANDIT LOVE    and    BLUES FOR OUTLAW HEATS AND OLD WHORES
Photos, in order.  The author's photo appears on http://biografieonline.it
Punta Sabbioni, an island to the northeast of Venice, is where Beniamino Rossini keeps his boat, with its easy access to the Adriatic and the coast of old Yugoslavia, a famed source of illicit drugs.  https://www.pinterest.com/
Palazzo della Ragione, the "city hall" of Padua, built from 1172 – 1219, has a daily market. https://commons.wikimedia.org    Photo by Stefan Bauer.  https://www.ferras-agency.com
The Skoda Felicia, a "super mini-car" built in Czechoslovakia from 1994 – 2001, is Buratti's favorite, despite its small size (smaller than a VW Beetle). http://www.tuningmodelar.estranky.cz/
As in many other Italian novels, food plays an important part.  Here is the Risotto Agli Scampi, enjoyed by Buratti: http://www.giallozafferano.it/
ARC: Europa Editions
FOR ALL THE GOLD IN THE WORLD

REVIEW. Italy, Mystery, Thriller, Noir, Social and Political Issues

Written by: Massimo Carlotto

Published by: Europa Editions

Date Published: 07/19/2016

ISBN: 978-1609453367

Available in: Ebook Paperback