Powerful, provocative, and ultimately hopeful.
Naee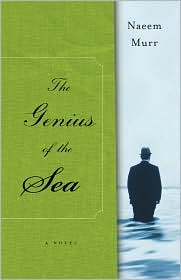 m Murr is a story-teller extraordinaire, speaking to the reader so directly it's as if he's sitting at your elbow, whispering into your ear. The reader's sense that an author is carefully constructing his tale, which is so often a part of "literary" novels, is absent here–the construction being more subtle and hidden in the background, as if the author and reader together are "discovering" the story, the mysterious events from the past that have led to the main character's current difficulty with his relationships.
What a tale this is! With care and sensitivity, Murr creates a complex psychological portrait of Daniel Mulvaugh, the people who have affected his life, and those who have been affected by him. Feeling "incomplete" as a personality, and guilt-ridden about some events from his childhood, Daniel, now thirty-eight, admits that "it was when feeling was expected, needed, directed, that something in him refused to respond." Having always chosen to avoid, rather than confront, emotional challenges, he has never been able to expiate his sense of guilt for actions from his childhood, and is now virtually alone, unable to function successfully as an adult. His best friend from childhood and his mother both died when he was a youth, he grew up without a father, and his wife has been living in a mental hospital for three years and now wants a divorce. Looking back on the events which have brought him to this guilt-ridden state, he comments, "When I think of Christ, the god of the fatherless, I think of the essential thing his adherents leave out of his life: that terrible act he must have committed in his youth to have developed his cult of forgiveness."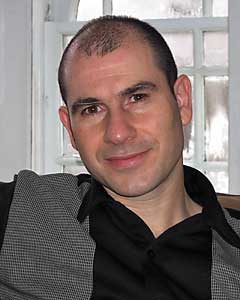 Growing up in a "council estate," the British equivalent of low-income housing, Daniel was best friends with Galvin, with whom he shared adventures and his deepest thoughts. Daniel, firmly rooted in a bleak and fearful reality, needed Galvin, whose imaginative escapes into other worlds provided both of them with a way of coping with the lives they faced. Neurotic and timid, Daniel carried the weight of the world, suffering from panic attacks and acrophobia, sometimes fainting with fear, and constantly worrying about his mother and Galvin, the friend on whom he depended.
As Daniel's story moves back and forth between childhood and the present, we also see him at age thirty-eight, a social worker with a heavy case load who is still suffering from acrophobia and panic attacks and the inability to "feel" and respond appropriately to the needs of his adored wife. After recovering from a breakdown three years before, Sally, his wife, has chosen to remain in the caretaker's cottage on the grounds of the hospital, rather than return to Daniel, and now seeks a divorce.
Eventually, we discover some of the events from the past with which Daniel has still not made his peace, one of them the death of his mother and its aftermath. Following her funeral, Daniel had simply abandoned the apartment and his life in it, never clearing it out and never returning to it. Years later, into his life comes Amos Radcliffe, an elderly client, who is now living in the same apartment Daniel and his mother once shared.  More importantly, as Daniel discovers when he calls on Ams, he's living with all the furniture and possessions which Daniel left behind upon his mother's death . As Daniel continues to visit Amos, Amos tells him stories of his life as a sailor, the people he's met, the sins he's committed, and the guilt he's felt, and the parallels between his own life and that of Daniel are unmistakable. Returning again and again, Daniel finds that "Amos's voice, in this place, had…become a kind of refuge [for Daniel]. It cohered him…" Amos himself, however, is also seeking some kind of atonement for guilt, telling Daniel, "I'm on my knees. I'm at my last stand…I'm giving myself up to you."
As Amos continues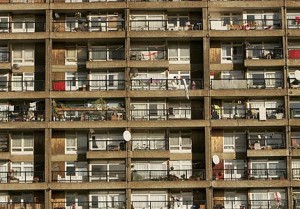 his story and the nature of his crime is revealed to Daniel, and as Daniel continues to try to make some connection again with Sally and with his acquaintances from work, the reader observes their parallel searches for love and communication and their mutual need to confront the past and themselves. Some readers may question whether or not Amos is "real," or if he is a figment of Daniel's limited imagination, but that is really not important. Daniel himself believes he is real, and the reader, who has pinned his/her hopes on Daniel's ability to learn from the past through Amos's stories and insights, accepts this. The parallels between their lives are unmistakable, the coincidences are extraordinary, and the similarities in their relationships with others are clear. Murr has created a novel of intense feeling, and in his depiction of lost opportunities and lost chances at communication, one of immense sadness. He stirs the reader's sympathy for his characters and ultimately, the reader goes way beyond the mere "suspension of disbelief" to share in Daniel's life.
Murr is able to accomplish this literary magic not only because of his sensitive psychological insights, but also because of his finely developed style. His observations are acute, and his descriptions, sometimes appearing almost as "throw-aways," are unique. He describes a group of men as having "simple lizard brains; they had to blink to swallow their food," a woman as "an impeccably maintained cul-de-sac of feeling."  The dialogue, through which Murr reveals much of the story, is lively and natural, sometimes filled with black humor. The ironies, both in plot and character, are striking, and Murr's comments about the nature of imagination and the nuances of language are insightful. This is a beautifully wrought, carefully constructed, and totally absorbing novel about selfhood, our need to deal with our pasts, and the role of imagination in making life bearable. Powerful, stunning, and ultimately hopeful, this novel is a thought-provoking can't-put-it-downer. (On my Favorites list for 2003)
Notes: The author's photo by Alan Cross and a brief biography appear on his website:  http://www.naeemmurr.com
A council estate:  http://www.virginmedia.com