Electrifying–and completely satisfying on every level!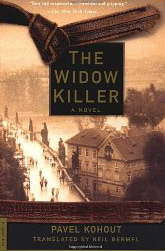 This stimulating and thought-provoking murder mystery provides a unique insight into the waning days of the Nazi occupation of Prague. A vicious killer is stalking, torturing, and butchering women, and both the Gestapo and the local Prague police are searching for the killer. Both groups are also concerned with saving themselves, their country's interests, and as many supporters as they can in the confusing days at the end of the war.
The psychological astuteness with which Kohout depicts both the killer and his searchers gives a credibility to this frenetic period rarely seen in fiction. Though it is, of course, easy to identify with the underdog Prague police, Kohout goes beyond mere surface characterization here to create in Morava a fully rounded character, filled with self-doubt but dreaming of a future. And with remarkable even-handedness, he also creates in Buback a Gestapo agent who is more than a caricature or an unthinking Nazi automaton.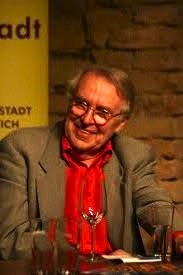 As the killer's actions become increasingly lurid in the frenzy of the final days, the reader recognizes numerous parallels with the Nazis' scorched earth policy and with the behavior of Czech partisans bent on wreaking vengeance. This insightful, carefully wrought, and fast-paced action novel with its unique glimpses of a turbulent time and place will keep you reading well into the night.
Notes: The author's photo appears on http://www.festivalretz.at