Note:  Ray Bradbury was WINNER of the National Book Foundation Medal for his Distinguished Contribution to American Letters, WINNER of the National Medal of Arts, and RECIPIENT of a Special Citation from the Pulitzer Prize Committee.
"Bradbury's crime suspense fiction reveals what Damon Knight called Bradbury's prime area of interest:  'the fundamental precautional fears and longings and desires: the rage at being born; the will to be loved; the longing to communicate; the hatred of parents and siblings, the fear of things that are not the self.' " – from the Introduction by Jonathan R. Eller for Killer, Come Back to Me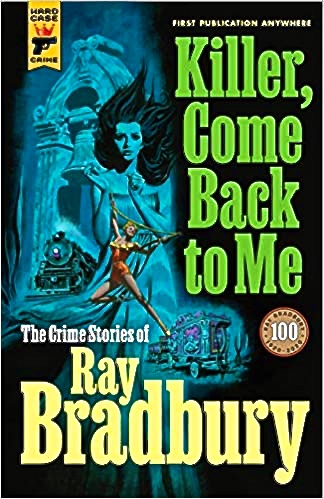 Celebrating author Ray Bradbury's Centennial (1920 – 2020), Hard Case Crime has published this "definitive" collection of twenty short crime stories, some of them written when Ray Bradbury was barely twenty years old.  Successful in getting his crime fiction published in "detective pulp" magazines at an early age, he was able to gain an audience during the 1940s, before his fantasy and science fiction fully caught on.  Many of his crime stories were published in well known "pulp magazines" as he worked to develop his organizational skills, his pacing, and his recognition of a reader's own irrational fears.  His ability to suggest narrative direction by leaving it up to the reader to draw the ultimate conclusions from information he has sown throughout the narrative is one of his strongest talents.  Jonathan R. Eller, whose quotation introduces this review, indicates that these crime stories helped Bradbury to become "a masterful explorer of the dark fantastic; a universally recognized guardian of freedom of the imagination; an abiding presence in Hollywood, and a visionary of the Space Age…an explorer of all things that make us human."
Bradbury's first published story, "Killer, Come Back to Me," appears early in this collection.  Here he divides a twenty-page story into three chapters, the first of which describes Julie, a femme fatale, and Broghman, a young man who conducts a robbery alone and then finds himself unexpectedly working with her. The second chapter of "Killer" describes the workings of a crime syndicate in Los Angeles and Broghman's proof that he is not afraid of them; and the third takes place at a meeting between Broghman and the head of the syndicate, who describes his group as "respectable businessmen."  Broghman's final test of self and his suitability for life as a member of the syndicate take place here, as he determines to prove his toughness, acting in a way which leaves no doubt that he will not be a "desk punk," and that he is committed to the syndicate's long-term goals.  A surprise at the end puts the story and its grander implications into perspective.  One of Bradbury's best early stories, this one has individualized characters, a clear sense of direction, complications to the growing love story, and enough surprises to keep the reader fully attentive and involved. "The Trunk Lady" (1944),  another of the early stories, is also well drawn and introduces some of Bradbury's motifs and themes, including a child in a highly dysfunctional family, a body that may or may not be a mannequin (a motif which appears more than once in the collection), and two deaths which the family will need to explain to the police.
Other stories take Bradbury in new directions.  "Where Everything Ends" (1949), the source for the book Death is a Lonely Business, takes place in California's Venice by the Sea, thirty years after Venice ceased being a tourist destination.  Throughout this story, Bradbury's use of description is particularly vibrant:  "The beat of the ocean comes in a kind of salt anger upon piers, rocks and sand flats.  There, the oil wells knit land and sea together with pumping black fingers." The wagons and animal cages from the old circus, the gondolas with their green lanterns, and everything once clean and new, are now rotting and rusting in the water.  A murder has taken place, and the victim is a friend of Steve Michaels, a police officer who is determined to find his friend's murderer. An old man is being blackmailed, accidents are happening at night to oil equipment, and the police are attributing everything to accidents. Two additional murders, an underwater fight to the death, and a final murder keep the action high.
Of particular interest to those (like me) who have loved Bradbury's first novel, Dandelion Wine (1957), are three other stories.  "The Whole Town's Sleeping," also written in the 1950s, is said to have inspired part of Dandelion Wine and is one of Bradbury's most famous short stories. Taking place in small town Illinois, it describes three single women in their thirties who decide to go to the movies at night, despite the fact that two other women have been strangled in the past two months, and a third woman has disappeared.  Lavinia Nibbs, the leader and most independent of the group, is insistent that they go see Harold Lloyd in "Welcome, Danger," even after she and her friend Francine, while walking a shortcut, discover the body of the missing Eliza Ramsell.  They, and another friend who joins them, decide to go to the movies anyway.  Later, Lavinia accompanies the other two home, then returns to her own place alone, refusing the chance to stay with them overnight, despite the threat of "The Lonely One."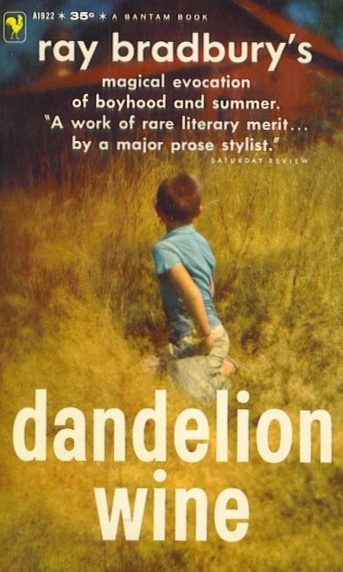 "At Midnight in the Month of June," also written in the 1950s and involving Lavinia, continues the plot of that story, but exactly what happens is left to the alert reader to discover from the story's hints. "The Utterly Perfect Murder" (1971),  as Katharine Carroll of Hard Case Crime points out, also revisits the setting of Dandelion Wine one final time "for a breathtaking tale about closure," a conclusion not only to the Dandelion Wine story but also to this collection itself.  As main character Doug Spaulding visits the Illinois town where he grew up, he tosses some gravel up to tap the window of the bedroom where he had lain every morning of his first twelve years.  Then he and his "young self" run out of Green Town, and back…toward Now and Today for the rest of [their] life."
Photos.  Ray Bradbury's high school graduation picture appears on https://en.wikipedia.org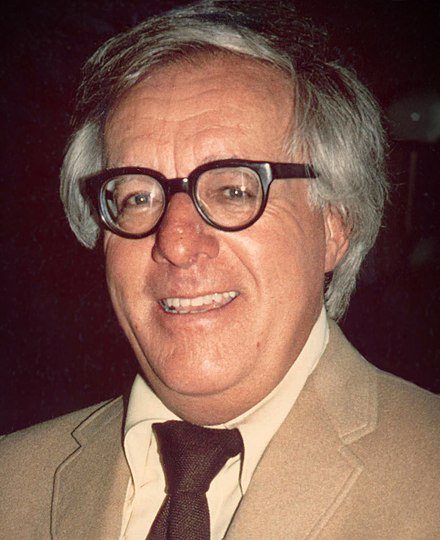 Venice, part of Los Angeles, is shown on https://www.kcet.org
The poster of Harold Lloyd in "Welcome Danger," an ironic title for the film visited by three women, is from https://en.wikipedia.org
The cover for Dandelion Wine may be found on https://www.dpspbs.com
The late photo of Ray Bradbury appears on https://en.wikipedia.org
KILLER, COME BACK TO ME

REVIEW. PHOTOS. Historical, Crime, Noir, Short Stories

Written by: Ray Bradbury

Published by: Hard Case Crime

Date Published: 08/18/2020

ISBN: 978-1789095395

Available in: Ebook Hardcover