"We have to endure our characters. . .as best we can."
As full of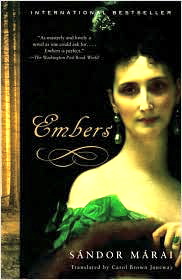 dramatic tension as anything written by Poe, this masterpiece of character development idealizes the personal values of a lost world, and celebrates the rewards and obligations of friendship.
Henrik, a former Austro-Hungarian general and member of the aristocracy, is approaching the end of his life, having lived 75 years according to the "male virtues: silence, solitude, and the inviolability of one's word." He is awaiting a visit from Konrad, his former best friend, a man he has not seen or heard from in "41 years and 43 days," a man he believes betrayed him and upon whom he has yearned for revenge for more than half his life.
The simple narrative framework allows Henrik to tell the story through his own meditations and his one-sided conversation with Konrad after his arrival. Touching first on the lives and marriages of Henrik's parents, his wife's parents, and then Konrad's parents, Henrik slides obliquely and seductively into the story of his friendship with Konrad, his courtship of Krisztina, and the first four years of his own marriage.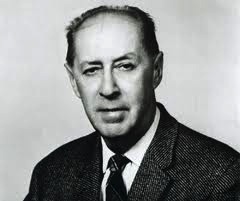 As tiny details emerge and build upon one another, the dramatic irony grows. Henrik's vision of himself, his motivations, and his actions appear in sharp relief against the conclusions being drawn by the reader. Henrik is, above all, an aristocrat, imprisoned by a value system he also embraces.
As the parallel dilemmas he imposes on his wife and Konrad emerge ironically from Henrik's narrative, the reader is simultaneously fascinated and frustrated by Henrik's view of his own dilemma and his desire for Truth. A heart-stopping climax and Konrad's dramatic reply to his interrogation, along with numerous breath-taking descriptions of nature, leave the reader awed by Marai's talent and grateful that this very clever and sensitive study of character and values has been reclaimed for posterity.
Also reviewed here:    ESTHER'S INHERITANCE and CASANOVA IN BOLZANO