"Ambition leads me as far as I think possible for man to go."
Retracin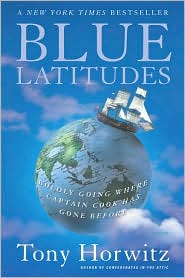 g the journeys of Captain James Cook,  author Tony Horwitz writes a fast-paced, fascinating, and often very humorous account of his "walk" in the footsteps of Captain Cook, an explorer he obviously admires and whom he attempts to understand and make understandable to his readers.
From 1768 to his death in Hawaii in 1779, Captain James Cook made three epic journeys, charting most of the south Pacific, the coast of Alaska, and parts of Antarctica, claiming much of it in the name of the king. Covering 200,000 miles, Cook "explored more of the earth's surface than anyone in history," and redrew the map of the world. But Captain Cook remains a relatively obscure historical figure, even in his native land, and is the subject of legend, much of it fanciful, in the places he charted.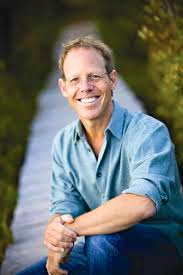 In celebrating Cook's achievements, Horwitz also analyzes the man and his values, and evaluates his influence, as he attempts to put Cook's discoveries into their rightful perspective.
Accompanied by Roger Williamson, an Aussie free spirit dedicated to wine, women, and fun, author Horwitz travels to those places "discovered" by Captain Cook, describing Cook's reception by indigenous cultures, and observing the cultures as they exist today–in virtually all cases, despoiled by contact with the "civilized" world.
Tahiti, Bora Bora, New Zealand, Australia, Tonga, the Aleutian Islands, and Hawaii, before and after western contact, are presented in detail, using Capt. Cook's own journals, the journals of naturalist Joseph Banks (who accompanied him on his important first voyage), drawings by Cook's artists, and the research of Cook biographer John Beaglehole to establish the pre-contact cultures. Horwitz's personal observations, interviews with local inhabitants, and on-site research assess the lasting effects.
Cook becomes accessi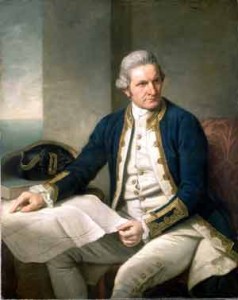 ble as a personality because of his friendship with
Banks, who often served as his sounding board, and, it appears, loosened him up a bit. Naturally expansive and enthusiastic, and uninhibited by responsibilities and the sense of morality which seemed to dominate Cook, Banks serves as a foil to Cook. While Cook conscientiously records the contours of islands, Banks is far more interested in getting to know the local residents.
Horwitz's friend Williamson, on the trip primarily for fun, not scholarship, serves the same purpose in Horwitz's book, creating humorous diversions both for Horwitz and the reader and spicing up Horwitz's serious research.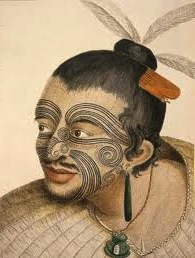 Fascinating as a biography of the complex Captain Cook, as a lively record of the age of exploration, as a modern adventure to "romantic" south Pacific islands, and as research on cultural anthropology, this is an exhilarating and fast-paced narrative, one which will reward careful reading and cause the reader to examine the dubious results of "civilization." Horwitz obviously enjoyed his research, and the reader will, too, however vicariously.
Notes: The author's photo appears in his Brown University Alumni Magazine:  http://news.brown.edu/pressreleases/2008/04/horwitz-book-event
The picture of Captain James Cook appears on http://www.bbc.co.uk/radio4/history/captain_cook_prog1.shtml
This drawing of a Maori chief was by Sidney Parkinson, the chief artist for Joseph Banks, the naturalist who accompanied Captain Cook on his voyages.  http://www.amberhouse.co.nz/nelson-new-zealand-history.html