"She could be herself, by herself. And that was what now she often felt the need of—to think;  to be silent; to be alone."
In what m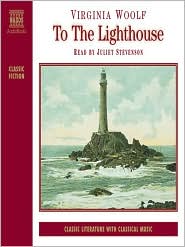 any call her most autobiographical novel, Virginia Woolf creates a warm and intimate  portrait of a family which resembles her own–her parents, brothers and sisters–and the friends with whom they enjoy their summer vacation on the Isle of Skye in the Hebrides.  Mrs. Ramsay, the mother of eight children, is the linchpin of the fictional family.  She adores her husband, and though she often feels she fails him, she persists in smoothing his way so that he can work, managing the house and children, and inviting large groups of his students and friends to visit.  Often strict and always right, Mr. Ramsay loves being the center of praise, but rarely praises others, and is often insensitive to the hopes and dreams of his children.
In Part I, Mr. and Mrs. Ramsay, their children, several women and men (including philosophy students), for whom Mrs. Ramsay enjoys acting as a matchmaker, all contribute their thoughts as Virginia Woolf explores some of her favorite themes during the course of one day on the island.  Mrs. Ramsay's running commentary on her everyday life emphasizes her vision of the role of women and opens the question of whether or not it is possible for women to find a meaningful role in life outside of marriage.  The importance of the thinking life–with peripheral attention paid also to the artistically creative life–reflects the intellectual climate of England in the lead-up to the First World War, and the desire of many thinkers to create a significant intellectual legacy which will survive them.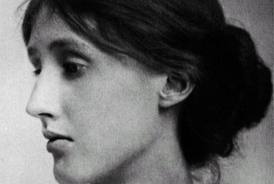 Part II, a brief bridge, ten years later, focuses on the changes which have taken place.  The war has begun and ended.  Many key characters have died, and Mr. Ramsay, devastated, also fears that all his writing will have been for naught.  In Part Three, what's left of the family returns to the house on Skye for a visit after a ten-year absence.  Perhaps showing his personal growth and desire to atone for his previous insensitivity to James's desires, Mr. Ramsay now insists on making the trip to the lighthouse with teenagers James and his younger sister Cam, though James is no longer even interested in going.   James commands the boat, however, and receives unaccustomed praise.  Back on land, Lily Briscoe, a young woman artist for whom Mrs. Ramsay was hoping to be a matchmaker, decides to begin work again on an unfinished portrait of Mrs. Ramsay, and as she works, she also realizes a new kind of freedom for herself.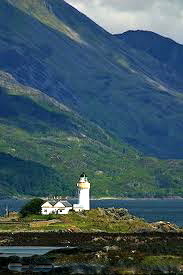 Taking a modernist approach, Woolf has no primary narrator, instead slipping in and out of the minds of several characters as they think about life and observe life around them.  Her modified stream-of-consciousness allows her to create a vibrant, free-flowing atmosphere which she peoples with unique characters who have revealed their innermost thoughts.  The overall effect is powerful, and Woolf's often lyrical prose conveys the sights and sounds of life on the island at the same time that it also enlivens the highly philosophical but very personal portrait of family life.  No unifying plot and no unifying voice tie the three sections of the novel together, and many of the early characters play little role in the ending, yet in her hands the novel "works."   Woolf captures not only the passage of time but also the effects of time on all of her characters as they continue their lives, however changed, following in the footsteps of experimental writers like James Joyce, and taking literary chances which place her work with the best of the twentieth century.
Notes: The author's photo appears on http://www.laphamsquarterly.org
The Isle of Sky lighthouse is from http://www.travel-destination-pictures.com
ALSO reviewed here:  ORLANDO