"And he came on the back of a whale, our ancestor…"
Thi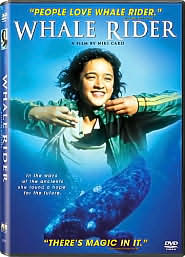 s film of a Maori chieftain's search for a successor who will keep the rural community's culture alive is also an appraisal of the culture itself and the values it represents. The community is dying as its young people leave for the city and do not return, except briefly as visitors, and the chief, Koro (Rawiri Paratene) has no successor. His own firstborn son, Porourangi (Cliff Curtis), who would normally have succeeded him, has left the community after his wife died giving birth to twins–a son who died, and a daughter who lived.
Naming the surviving daughter (Keisha Castle-Hughes) Paikea, after the whale rider who formed the culture a thousand years ago, Porourangi (Cliff Curtis) abandons her to the care of her grandmother and the community and goes to Germany to promote his artwork. Paikea's difficult relationship with her grandfather, who scorns her because she is a girl and not the male heir he needs, is beautifully played here, and Keisha Castle-Hughes is a sensitive and winning actress who endows Paikea with the "strength, courage, intelligence, and leadership" which are the hallmarks of the culture. Always trying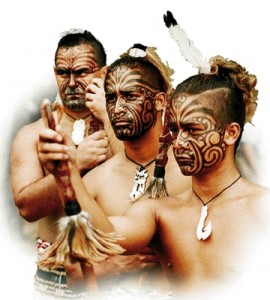 to learn the old ways so that she can win her grandfather's love, she is, instead, constantly berated for trying to break the taboo of the marai by assuming a boy's role.
The striking cinematography (Leon Narbey) captures the spirit of the land, while the underwater photography of whales, as Paikea's spirit is drawn to them throughout the film, is stunning. Maori chants and ceremonial dances convey many of the Maori cultural traditions and illustrate their similarities with those of the Hawaiians, who share a common origin. The exchange of breath between Maori as a greeting represents a sharing of each person's essence, a factor which achieves tremendous symbolic significance in a climactic moment at the end of the film.
Because this is a film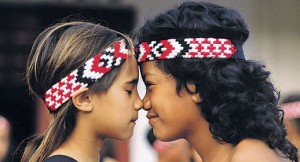 which conveys a message, it is not surprising that some of the characters here are two-dimensional, especially Koro, the grandfather, so consumed with the need to find a successor that he is unable to be a person. But Paikea and the other children in the film more than make up for some of the adults' predictability with their palpable delight and pride in their culture and the fun they have learning the old ways. A fascinating glimpse at a vanishing culture, this magnificent and moving film will itself help preserve its history and traditions.
Notes: The traditional Maori tattoos and other aspects of Maori dance and culture may be seen here:  http://www.wayfaring.info
The traditional Maori greeting is seen here:  http://www.titanhitours.co.uk