Note: This novel was WINNER of the Bulgarian Novel of the Year Award when it was published in Bulgaria in 2008.  (It has just been translated into English by Angela Rodel and published by Open Letter Books.)  Karabashliev is co-WINNER of the 2012 Contemporary Bulgarian Writers Contest.
"[For photographers] the color value of this [gray] card here is the universal starting point for all light meters – it's eighteen percent gray…the halfway point between black and white… The beauty [and life] of every photograph is in the development of its middle values, in the gray. The black and white are simply extremes without which even the most interesting negative seems to be lacking contrast." Zack, explaining lighting to Stella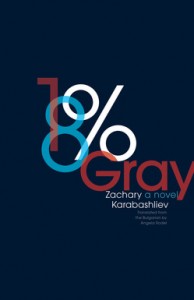 With this unique metaphor for life itself, Zachary Karabashliev creates a darkly humorous, entertaining, and compulsively readable novel so full of life that it bursts its way through several different genres. First, it is a love story, though in this case, it is a love story gone awry: the main character, also named Zack Karabashliev, has been living alone, miserably, at his home in San Diego for the past nine days, his wife having left him. It is also a story of the immigrant experience, in that Zack and his wife Stella met as students in Varna, Bulgaria, in 1988, and came to the United States as graduate students, working at several different kinds of jobs until they finally found financial, if not personal, success. The novel also becomes a quest, when Zack, in despair over the absence of Stella, decides to drive to New York to meet friends, traveling from California through the southwest and across the Mississippi and Midwest, stopping at small towns and bars along the way and observing how others live their lives. What makes this novel most unusual, however, is that it is also a well-developed metaphysical exploration of what it means to be alive, how we see our lives in the continuum of time, and where and whether happiness and an appreciation of beauty fit into the picture at all.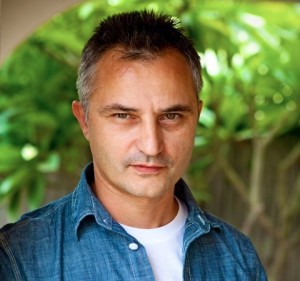 As the novel opens, Zack, at a loss since Stella has gone, sees life through the physical details around him. Once a talented photographer and rock musician, he notices the "dead fresias in murky water" which Stella left behind; he burns his hand trying to heat up some beans; and he finds "the normality of this night insulting…It's insulting that tomorrow the sky over the neighborhood will be the same as it was when Stella was here… It's insulting that the craters on the moon will be the same, the salinity of the ocean—the same; the octane number of gasoline—the same." His memories and dreams of Stella keep returning, at the same time that he is reliving conversations he has had with her, often during their photo sessions.
Since he is too distraught to appear at the pharmaceutical company in San Diego where he works, Zack decides one day to drive to the Mexico border, entering Tijuana on foot to see the sights, one of which changes his life. He observes two men brutally kicking a prone body and creating horrific injuries. When the two then attack and try to kidnap him, he surprises himself by slashing them with a broken glass he is holding and taking their van to escape back across the border to his own car. Wiping his own prints off the inside of the abandoned van, he finds an unexpected "gift" – a duffel bag with seventy pounds of marijuana.  Now is as good a time as any to leave for New York, he decides. His friends there may be able to unload his find.
Parallel narratives of Zack reminiscing about his life, his friends and family, and his love for Stella when he lived in Bulgaria alternate with Zack on his drive to New York. As one might expect from his actions so far, Zack is not a traditional main character. He seeks out-of-the-way routes and unusual places to stay, enjoys meeting strange, counterculture characters, and gets drunk often, but he keeps his eyes on the duffel throughout and takes care to obey all the traffic laws to avoid the police. Gradually the reader learns the backstory of Zack's education, his various jobs in music and photography, his marriage to Stella, and his growing success financially, at the same time that s/he also learns about Stella herself, an artist whose work has suddenly been "discovered." He continues to reminisce and have conversations with her as he drives, and his adventures on the road are often hilarious in their emotional contrasts with his memories of Stella.
Though the story of the cross-country drive seems to be narrated in the present time, Zack also seems to be trying to turn back the clock. As he leaves on the trip, he goes to a shop and buys many used tapes and CDs to play in the car, which is a Mercedes sports car he bought for Stella as a present. He makes a hand-written journal of his trip, but, more importantly, he also makes a photographic record, for which he uses an aging Nikon camera and special film, which he has developed at a camera shop along the way or develops himself at night in motels.
Halfway through his trip, however, Zack crashes emotionally and begins his metaphysical exploration, continuing to talk with Stella and relive his memories at the same time that he is asking: "What's happening, God? What's the point of all this? What's the point of me even looking for a point?…What if I put you in a situation in which you would have to make a decision? Huh? Huh? A situation in which YOU will have to decide between (a) your devout servant in this motel room, or (b) your stupid principles of non-intervention."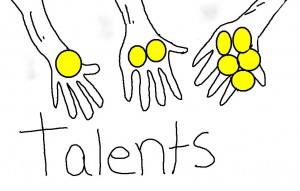 In Zack's version of the parable of the talents, for example, he challenges God to explain why the servant who buried the one talent was "lazy" instead of simply "cautious," and God, in frustration, accuses Zack of putting on an act and thinking too much. Later Zack explores the idea of the continuum of life, asking "What if all of it is wrong? What if everything starts with death, whose cause we choose, goes through old age, adolescence, etc….and ends up in the womb?…What if everything they taught us in school is simply a superstition?" and "What if we live not our real lives but a reflection of them?…Maybe with every decision we make, we try to correct events from the past, which is impossible, and thus we are sentenced to failure."
Zack does reach New York (no surprise) and does find his friends, but he is still trying to come to grips with the absence of Stella. Ultimately, he learns that "actually the one and only sure thing is the now, which is the beginning and the end, the before and after, 18% gray and 100% now, and nothing else." Author Zachary Karabashliev here creates a novel which offers much to think about at the same time that it is also funny, poignant, and chock full of twists, turns, and surprises. This is a novel of the now – 100% fun, and only 18% gray.
Photos, in order: The author's photo by Jeffrey Lamont Brown appears here:  http://www.novinite.com
Hunter Mann's photo collage of Tijuana is from http://www.regulus-missile.com
The California wildfire photo may be found on http://www.nytimes.com
The classic Nikon F3 appears here: http://buildingsandfood.com
http://skyriderfoundation.org provided the drawing for the Parable of the Talents
ARC: Open Letter Books