"The consciousness of humans differs from that of the animals in two main ways, knowing fire and knowing death."
With Frie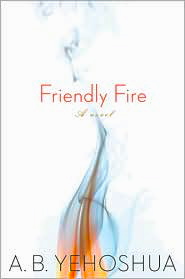 ndly Fire, A. B. Yehoshua, one of Israel's most honored contemporary novelists, creates a magnificent novel filled with real, flawed characters who come alive from the first page. The alternating narratives of Daniela Ya'ari, who is visiting her brother-in-law in Tanzania, and her husband Amotz Ya'ari, who remains behind in Tel Aviv, reveal their relationships to each other, their family, their culture, and ultimately their country. Daniela has been protected by Ya'ari (as he is usually identified) for her entire marriage, but she has traveled to Tanzania alone this time. Her older sister Shuli died two years before, while Shuli and her husband Yirmiyahu (Jeremiah) were living in Tanzania, and Daniela, who has never really grieved, wants to come to terms with her death.
Yirmi has suffered a double loss. He has lost not only Shuli but also their son Eyal, a soldier who was killed in the West Bank by "friendly fire." Yirmiyahu refuses to return to Israel, wanting a rest from "the whole messy stew, Jewish and Israeli…a time out from my people, Jews in general and Israelis in particular." Working on a remote anthropological dig, he feels most at home with the African researchers.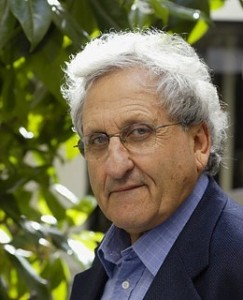 Daniela's husband Ya'ari, who runs a Tel Aviv engineering company, needs to be in control, and his inability to control the vagaries of nature (and other people) frustrates him. In an unforgettably described passage at the outset of the novel, Ya'ari has been summoned to correct the unbearable moaning noises which emanate from an elevator whenever the wind blows, an engineering problem that Yehoshua actually manages to make exciting. Ya'ari is also facing family issues involving his elderly father, his son Moran (who has repeatedly refused his call to army reserve duty), Moran's gorgeous but irresponsible wife, and their two unruly children.
The action, which takes place during one week, opens on the second day of Hanukkah, the eight-day "festival of lights," with each chapter representing one of the eight candles. Though Ya'ari and Daniela observe the holidays, Yirmiyahu, in Tanzania, prefers the "friendly [camp]fires" of the dig in Africa to the "friendly fires" of the Hanukkah candles. Ya'ari's children are also less observant. The use of fire as a symbol sometimes combines with religious symbolism. Daniela discusses with Yirmi the Book of Jeremiah (Yi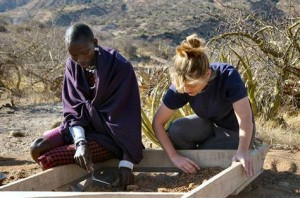 rmiyahu), a prophet who predicted God's judgment on Jerusalem. Yirmi read it, ironically, after Eyal's death in Jerusalem by "friendly fire," and when he then read the Song of Songs, a book about the fires of love, the contrast overwhelmed him, and he gave up organized religion forever for the animism of Africa.
Friendly Fire goes beyond Israeli and Jewish issues to touch on universal issues affecting all of humanity. Intensely realized, thoughtful, and stunning in its unique imagery and symbolism, this unusual novel deals with seemingly everyday issues, offering new insights into the human condition–life, love, and death–while fire serves throughout as a universal symbol of man's humanity and his evolutionary differences from the rest of the animal world. Readers familiar with Judaism and Israeli history may appreciate some aspects of this book more than other readers, as may those who practice a strong religious faith, but Yehoshua is so skillful at developing rounded characters that most readers, regardless of background, will find them memorable, if not touching, as they deal with their everyday lives.
Notes: Also reviewed here:  Yehoshua's A WOMAN IN JERUSALEM and     THE RETROSPECTIVE

The author's photo appears on http://www.sixthandi.org
Two volunteers work on an archaeological dig in Tanzania:  http://www.msnbc.msn.com (Photo credited to Earthwatch)