"Ireland has seen nothing like the scale of Richmond Plaza since the early sixties.  What's been going on in the country recently, what's been going UP, is mold-breaking by contrast [with the past]…Richmond Plaza, forty eight stories and in with a shout to be one of the tallest buildings in Europe."
In this power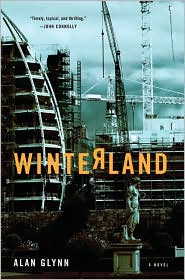 house example of the very best Irish noir, Alan Glynn exposes the venality that sometimes drives politicians, builders, contractors, and power brokers to abandon any pretense of morality and act solely in their own best interests.  Everyone has an "angle" here, even those who are supposedly on the side of "right," and violence is not only possible but likely when someone is threatened.  Dramatic, smart, action-filled, and slyly understated in its literary style, this novel is a can't-put-it-downer of the first order, one of the best I've read in a very long time.
When the obnoxious Sean Rafferty, a twenty-six-year-old "pasty-face" with a link to drug gangs, is murdered, his aunt Gina, a young businesswoman, is shocked, and hastens to console her much older sister Catherine, Sean's mother.  Within twenty-four hours, her uncle, also named Sean Rafferty and someone to whom she has always felt close, dies in what is assumed to be a driving accident.   The younger Sean worked for Terry "the Electrician" Stack, a man linked to drug suppliers operating out of the Netherlands, but there were no gang wars going on.   The elder Sean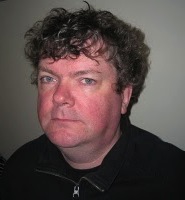 Rafferty was a partner in BCM, a structural engineering firm involved in the Richmond Plaza development.  BCM was hired to work with Paddy Norton, chairman of Winterland Properties, the developers of Richmond Plaza, and with Martin "Fitz" Fitzpatrick, his security expert.  Before long, the reader, like Gina, suspects that there was an error, and that the wrong Sean Rafferty may have been killed first.
As the action evolves, the reader also learns of another car accident from more than twenty years ago, which left a young boy the only survivor in his family.  This boy, Mark Griffin, raised by his aunt and a hostile uncle to whom he has never been close, is now grown up and has never learned the circumstances surrounding the accident that killed his family.  Gina Rafferty, determined to find out how and why her brother Sean was killed, soon makes contact with Mark Griffin, and together they begin to look into the history of the Richmond Plaza development and the two car accidents that claimed their family members.  As the body count begins to rise, and as Gina and Mark find themselves threatened, the dark reality of this building project looms in the foreground, and the whole structure of the government and its lucrative private relationships with builders and contractors come under scrutiny.
Alan Glynn, throughout the novel, roots both his prose and his plot in the realistic–the natural–creating action that is a plausible outgrowth of circumstances, instead of a sensational melodrama.  His descriptions are simple metaphors and similes, not long passages geared to establishing atmosphere and mood.  The Garda, investigating a crime scene, for example, are wearing over their uniforms, "yellow reflective jackets that make them look like Teletubbies," and one of the characters "has the face of an overfed rat," simple descriptions that establish a scene without overwhelming it with fancy words or elaborate descriptions.  Glynn keeps the reader constantly involved, his pacing and his revelations of new information gradually increasing the complexity of the plot and making the action more urgent and compelling.  Most of this new information comes from the action and the spot-on dialogue related to it—earthy, profane, and casual.  The characters state outright what they mean and then get on with their business, for good or bad.  In this respect the novel resembles the best of theatre— no time is wasted talking around the subject.
All the characters have individual quirks, and the "good" characters here–Gina and Mark–are more aware of where they are and what they are doing—less naïve, and more grounded–than most characters in similar mystery-thrillers.  Though Mark Griffin is the moral compass of the novel, neither he nor Gina is above resorting to violence in order to protect their investigation or their own interests.  Gina is a manipulator, someone who is willing to involve a criminal in her investigation and then leave him on his own to face whatever consequences may be coming, in order to get what she wants.  Anyone can be bought, bribed, or threatened into betraying someone else or what they believe in.  As the dark reality of the Richmond Plaza building project evolves, the reader becomes convinced, as never before, that morality is always relative—at least in the Dublin that Alan Glynn depicts here.   Classic "Irish noir."  (On my Favorites List for 2010)
Notes: The photo of Alan Glynn and an interview appear here:  http://crimesceneni.blogspot.com
Leinster House, where both houses of the Irish Parliament meet (and where a major character regularly met with politicians) is shown here:  www.tripadvisor.com.  (Photo by IsabelG)
One of the dramatic final scenes takes place at Sandymount Strand, pictured in the final photo.  Martello Tower, also mentioned in the book, was erected in the early 19th century as a bulwark against Napoleon and is the flat-roofed building in the middle of the background.  www.geograph.ie