"[The Arabs] all hate us. How could they not? If I were them I'd hate us too. In fact, I'd hate us even without being them. Take it from me, Rachel, if you just look at us, you can see that we deserve nothing but hatred and contempt. And maybe a bit of pity. But that pity cannot come from the Arabs. They themselves need all the pity in the world."—Pesach Kedem, former Member of the Knesset, from the story "Digging."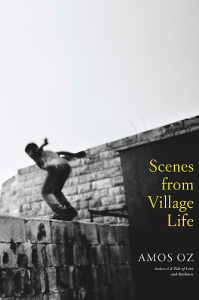 Although he emphasizes some aspects of contemporary Israeli life which he describes as sad and regrettable in this novel, Amos Oz also shows humor in his attitudes toward some of his characters. Eighty-six-year-old Pesach Kedem in "Digging," for example, is a man with no friends. His political party fell apart twenty-five years ago, and he is now mean-spirited and resentful, "pitiless in his criticism of his opponents and enemies, all of them long since deceased." The younger generation, he believes, is worthless. The press publishes only nonsense, and, as far as he is concerned, even the weather forecaster cannot manage to get it right. His benighted daughter Rachel, whom he sometimes calls Abigail, the name of his deceased wife, tries to placate him by writing down his "memoirs" as he speaks, but Pesach remains determinedly disagreeable and uncooperative.
Of particular concern to him is the fact that he, and he alone, hears mysterious digging and scraping under their house at night, and he fears that someone may be undermining the foundations of the house. Whatever symbolism this digging may have is presented subtly, but its meaning becomes more universal when Adel, the shy Arab student who is living in one of the outbuil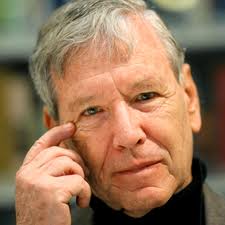 dings of Pesach's now-defunct farm, surprises Pesach by asking him about the unexplained digging that he, too, has heard at night. Both Pesach and Adel are struggling to deal with changes in the foundations of their lives, but Adel's point of view is obviously different from Pesach's, which is quoted at the top of this review. "[The Arabs'] unhappiness is partly our fault and partly your fault," Adel proffers, "But your unhappiness comes from your soul."
Eight stories comprise this "novel in stories" (though many would quibble with the use of the term "novel"), and they are some of Oz's strongest and most intriguing stories. All the stories take place in Tel Ilan, a "pioneer village" already a hundred years old, located in the hills in central Israel and surrounded by fields and orchards, with vineyards and almond trees. The old village is changing, however. On its way to becoming a summer resort, the village has already become "gentrified," with boutique wineries, art galleries, antique shops, and stores selling cheese, honey, and olives. As the individual stories unfold, Oz stresses the changes in focus that are also taking place among the residents themselves as the community is transformed. No longer unified by the common goals which in early days motivated and drove its residents to build the thriving state of Israel, most of the characters in this collection are at loose ends – lonely, if not alienated – and often unable to communicate or identify with others on the most basic level. Some see "ghosts" or feel strange spirits, which lead them to keep their distance from each other, an enormous change from the communal values of the past.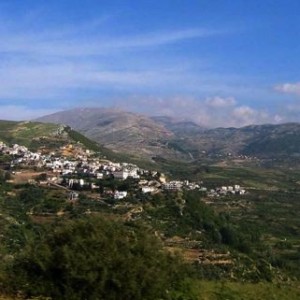 Though the stories overlap somewhat, with some characters appearing in several stories, their subject matter and style differ, though their themes connect. "Heirs" is a kind of parable, telling of Arieh Zelnik, descended from one of the founders of the village, as he deals with a clever scoundrel who claims to be a relative and who wants Arieh's land. "Relations," which follows, is the sensitive story of Dr. Gili Steiner, a childless, forty-five-year-old physician, who has always loved her nephew, a soldier who appears to have autism or Asperger's Syndrome and who does not arrive for his scheduled visit. "Lost" is a mystery, in which a real estate agent tries to effect a sale as a strange woman who "looked as if she had stepped out of a foreign advertisement for nature walks" appears in a garden, then disappears; a heavy package without an address or apparent owner shows up on a bench along the road; and someone gets lost in the dark.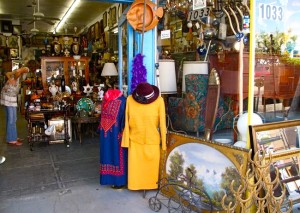 "Waiting" tells of Benny Avni, the village mayor, and the story of his marriage. When he receives a message from his wife saying "Don't worry about me," Benny has to rethink his priorities.   "Strangers" is the sad love story of a seventeen-year-old boy who adores from afar a woman twice his age – the kindly postmistress – and what this love shows about each of them. "Singing" is another story with other worldly elements as a speaker finds himself unable to enjoy the group singing at the home of one of the organizers and goes exploring, with bizarre consequences.
All of these stories deal with characters experiencing isolation – people whose "unhappiness comes from [their] soul" –  and these characters vary primarily in the degree to which they may be prisoners of the past, unable to see beyond it so that they can enjoy the present or imagine the future. They tend to have few personal resources which allow them to find true meaning in their lives, and their commitment to their community, as opposed to their pursuit of their own interests, seems tenuous. The final story, "In a Faraway Place at Another Time," is devastating in its implications – bleak, depressing, and ultimately, overwhelming – a picture of an Armageddon.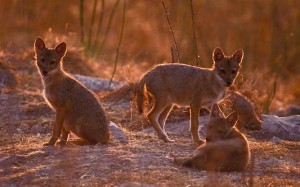 To the extent that this final story is the culmination of the previous stories and their sometimes subtle themes, Oz may be suggesting that there is less hope now for present day Israel to solve its social problems than ever before in the past. The younger generation in this collection has a different vision of the future, and the present society or government is rigid and uncompromising in its views. Though these stories are exciting to read, a great deal of fun, and decidedly apolitical, they nevertheless suggest that the author is not showing much optimism (or hope for compromises) within present Israeli society or its government. The power of this story collection, which is absolutely riveting, lingers long after the book is closed.
ALSO by Amos Oz:  MY MICHAEL,     A PANTHER IN THE BASEMENT,      RHYMING LIFE AND DEATH,     SOUMCHI,   A TALE OF LOVE AND DARKNESS,     JUDAS
Photos, in order: The author's photo appears on http://www.theworldpoliticalforum.net
Tel Ilan, an imaginary village, might have looked like this: http://www.petergreenberg.com
This shop selling "antiques," is typical of what would have been in Tel Ilan during this story collection.
http://www.igm2010.com
A group of jackals, howling in the countryside at sunset, appears at both the beginning and the end of this story collection set in Tel Ilan, suggesting the symbolism of someone's worst nightmare (http://www.answers.com), of scavengers, or in ancient Egypt, of the animal which leads souls to the land of the dead.  By Yoshi Eshbol on Arkive.org:  http://www.lhnet.org