"Oh, God, why did you make me such an idiot?  Why was I ever born?  At this moment it would be better not to exist.  Not anywhere.  Not anywhere at all, except perhaps in the Himalaya mountains or the land of Obangi-Shari, and even there they don't need such an idiot as me."
This plaintiv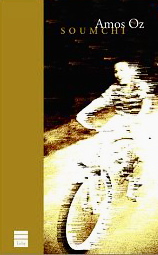 e cry from an unnamed speaker, "age eleven years and two months," reflects the angst of a child whose whole life has turned inside out through decisions he has made himself, decisions that seemed ideal when he made them but which, as is typical of childhood decisions, have brought consequences he never expected.  Israeli author Amos Oz's novella about childhood in 1947 Israel bursts the bounds of its setting and achieves universality through the wonderfully observed character of the child, his self-created predicaments, and his intelligent commentary about life and change.  The feelings of the speaker toward adult authority, especially his father, will resonate with readers.
Extremely short chapters show the boy agonizing over Esthie, a girl who chases him in his dreams; enjoying the attentions and gifts from his Uncle Zemach (though his parents have a low opinion of Uncle Zemach because of his black marketeering); dealing with teasing and mockery by class bullies, and dreaming of going to the "farthest futures of unknown lands."   Reminiscent of Oz's more fully developed novel of childhood, Panther in the Basement (1995), this 1978 novella (newly republished by Toby Press) appears to have been an early experiment with the character and point of view of Proffi, who is twelve in Panther in the Basement.  Sgt. Dunlop, a British soldier deployed to pre-independence Israel, is learning Hebrew from the speaker in Soumchi, and he is learning Hebrew from Proffi in Panther in the Basement, a more rounded and complex  character.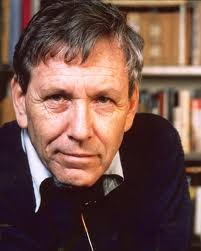 When the speaker receives the unexpected gift of a bicycle, he is thrilled beyond measure, but the bike comes with a set of problems of its own, and the speaker begins trading for other items he thinks he might like even better.  The predictably disastrous results confirm for him that he should run away to the Himalayas and then the River Zambezi, and maybe kidnap the King of England along the way.  Capturing a moment in time and creating a child-speaker who has a healthy curiosity about life and change, Oz shows someone trying to figure out the world and his place in it, a child who is creative and bright and who challenges limits imposed upon him.  For those who are looking for a quick introduction to the sensitive insights of Amos Oz, long mentioned as a candidate for a Nobel Prize for Literature, and those fans who are already familiar with Panther in the Basement, this short novella is great fun to read—a story in which lessons are both taught and learned.
Notes:  Also reviewed here:  Amos Oz's  RHYMING LIFE AND DEATH,       MY MICHAEL,      PANTHER IN THE BASEMENT,      A TALE OF LOVE AND DARKNESS,  SCENES FROM VILLAGE LIFE,    JUDAS
The author's photo appears here:  http://allisonkilkenny.com