Note: The author is a WINNER of Pakistan's highest national honor in the arts, the Sitara-i-Imtiaz.
Artificial boundaries do not work.
Bapsi Sidhwa's C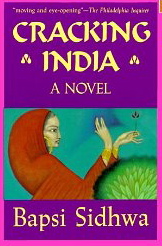 racking India will expand and alter your view of India, Pakistan, and the British Raj. Using a child-narrator, a literary device over-employed and often unsuccessful, this author has found the perfect vehicle for conveying the heart-breaking story of the Partition of India in l947, without being coy and without descending into bathos.
Lenny, as the child of a Parsee family, roams freely through the Sikh, Muslim, Hindu, and Parsee society of her household and neighborhood in Lahore. Because she is lame and receiving private schooling, she is at home when momentous events and important conversations occur, and because she is very young and has no ethnic biases, she observes the disintegration of her society with the puzzlement of an outsider.   The author herself, born in Pakistan to a Zoroas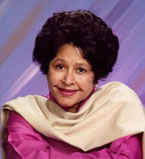 trian family, was a victim of polio at the age of two and has suffered from it all her life, and as she was nine when the partition took place, she lived through it firsthand, giving a kind special intimacy to her depiction of Lenny and her reactions.
An active, loving person, Lenny makes us see the personal and emotional costs of the founding of Pakistan, especially to women and children. Whether your interest is historical, literary, or feminist, Cracking India will illuminate the dangers and tragedies of creating artificial geographical boundaries.
Notes: The author's photo appears on http://www.iaac.us This book was  a New York Times Notable Book when it was published in the US in 1991.
The author's website is here:  http://www.bapsisidhwa.com/about.html
CRACKING INDIA

REVIEW. Classic Novel, Coming-of-age, Historical, Humor, Satire, Absurdity, Pakistan

Written by: BAPSI SIDHWA

Published by: Milkweed Editions

Edition: Reprint

ISBN: 978-1571310484

Available in: Ebook Paperback Hardcover