"Can it really be him?…I almost feel as if I have seen a ghost, and I begin to imagine that [he] died in the institution and his ghost has started knocking on people's doors…I try to convince myself that what I thought I saw in this man's movements was a mistake, [that] I had only imagined the worst…[but] there is only one person in the world who moves like this."—Emil Halldorsson, on the stranger at his door.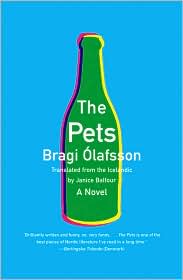 "Hilarious" is certainly not a word that immediately comes to mind when thinking of Icelandic writing. Arnaldur Indridasson, the most famous contemporary writer in Iceland, pens mysteries which are among the darkest, gloomiest, and most haunting ever written, the pinnacle of Nordic noir. The films of these mysteries are even grimmer than the books. Playwright Maya Ardal, like some other writers born in Iceland, left that country permanently and is now considered among Canadian playwrights. Quentin Bates, who lived in Iceland for ten years with his Icelandic wife, and whose Frozen Assets is set in Iceland, has now returned to England, his native country, along with his family. Clearly, life in Iceland can be tough. So when I stumbled across The Pets, by Bragi Olafsson, in the "used" section of my favorite bookshop, I was amazed to see it described as "hilarious"—a book written by a young author who still lives in Iceland and who manages to find humor, even slapstick humor, in life in this cold, dark country.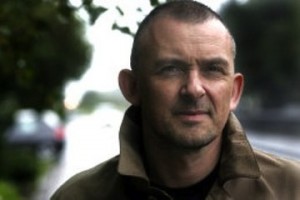 Nominated for the Icelandic Literature Prize in 1999, and first translated into English in 2008, The Pets maintains a bright and breezy style which belies the obvious care and attention to detail with which it is written. Though it is set in winter, Olafsson seems to accept the weather as a given, not making a big deal of it and virtually eliminating it as a factor in creating mood and atmosphere. In fact, nearly all the important scenes take place indoors, and though the writing possesses a humor which is dark by comparison to that of some other cultures, the novel achieves a kind of universality through the absurdities which dominate the action.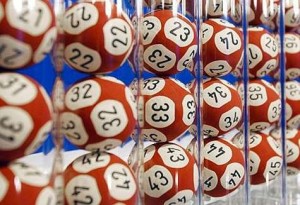 Main character Emil Halldorsson has been away in London, celebrating his million-kronur lottery win (about $8500) with a two-week vacation from the hardware store where he works. Upon his return, he learns from a neighbor that someone wearing an anorak with hood and carrying a plastic bag, has been looking for him that day, knocking on his door long after it should have been obvious that no one was at home, and peering in the window. As Emil ponders who the visitor might have been, the point of view shifts to that of the unknown visitor in the anorak, who has now gone on to a local bar, where he enjoys more than one beer, with Jagermeister. As the two men alternate points of view, the reader comes to know Emil, who is not sure if he is in love with Vigdis, his lover; Armann Valur, a chatty "prospective pensioner" and linguist whom he meets on the plane home and who appears to be hopelessly lonely and in need of attention; and Greta, the pretty woman across the aisle on the plane whom he hopes to have visit him in Reykjavic.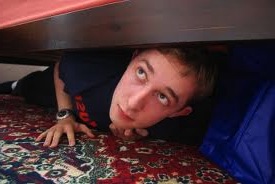 The man in the anorak turns out to be Havard Knutsson, who has been away from Reykjavic for a while, and who has an agenda of his own. Someone who enjoys drinking, Havard seems to have no idea of boundaries and no sense of responsibility, taking a taxi and leaving it with the meter running while he goes into a house to ask to use the toilet, stealing a photo of a little girl from inside the house, robbing a man while he is counting his money, and even telephoning Emil's gullible mother to ask for information about his "friend" Emil. Gradually, the story emerges of Emil's disastrous relationship with Havard when they were "pet-sitting" for a friend of Emil's father in London, five years ago, and when Havard comes to Emil's house once again, this time forcing his way in, Emil pretends he is not home and hides under the bed. Havard stays inside and waits.
Filled with tiny details which point up the dreary "ordinariness" of the characters' lives, the reader quickly realizes that the life of Havard in its totality is far from ordinary, and as he makes himself at home in Emil's house with Emil's friends, who have called to see how Emil enjoyed his vacation, Emil finds himself trapped, fearing that revealing his presence may be more dangerous than staying hidden under the bed.
Irony and absurdity work together here to create scenes which are intensely visual, and which would make great theatre. The dialogue is often hilarious as Havard becomes the "perfect host" at the party he is giving at Emil's house, with the supplies Emil has purchased at the duty free shop. The alternation of music between Mahler's piano quartet and Elvis Presley's singing, the constantly ringing doorbell, the telephone ringing, and various cellphone ring tones which occur during the party suggests a broad panorama of visitors who are making contact with Havard at Emil's expense (the several meanings of this word becoming obvious). The chaos of reality becomes even more obvious and absurd as the party progresses without any limits being imposed.
The author's deliberately vague conclusion forces the reader to consider all the possibilities, and Emil's continuing failure to confront this intruder suggests that Emil may deserve whatever happens—even though the conclusion may affect more people than Emil. With the strange Havard acting as the complete opposite of Emil, the reader ultimately wonders who is the responsible person—if anyone—and whether the ghost of Emil, who may be knocking at the front door, may provide a clue.
Photos, in order: The author's photo, by Einar Falur, is from  http://www.mbl.is
The lottery image appears on http://www.thedigeratilife.com
The man under the bed is from: http://www.studentsoftheworld.info
Havard travels to Emil's house with an original copy of Moby Dick and a model of the whale ship Essex, the model for the ship in Moby Dick.  This model by Mark Sutherland is made of bone and appears on http://www.oocities.org
THE PETS

REVIEW. Iceland. Humor, Satire, Absurdity, Literary, Psychological study

Written by: Bragi Olafsson

Published by: Open Letter; Tra edition

Date Published: 11/10/2015

Edition: Tra edition

ISBN: : 978-1940953298

Available in: Ebook Paperback Hardcover